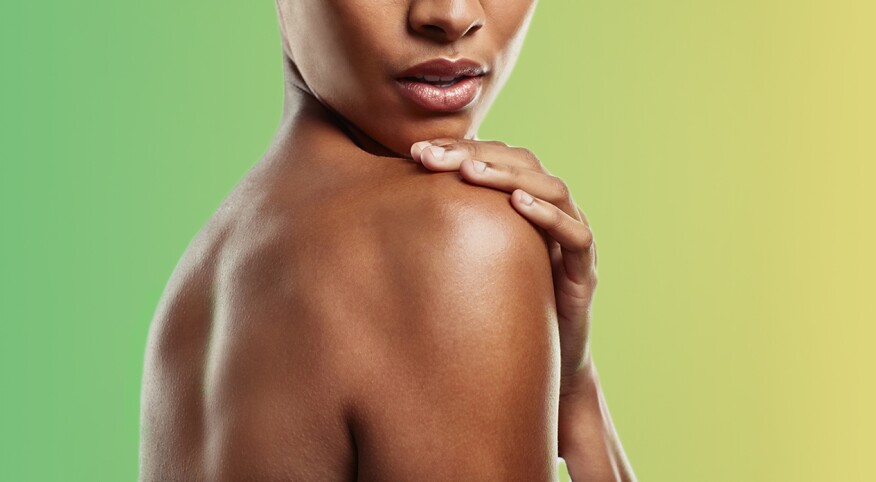 Skin is our body's largest organ and serves a multitude of functions, from helping to regulate body temperature by providing the sensations of touch to alert us to heat and cold, to acting as a waterproof shield that also locks in much-needed moisture and prevents pathogens and toxins from entering the body. Part of our body's immune system is contained within the skin and creates an immune response to cause the body to produce antibodies.

When our skin barrier is damaged, we're left open to viruses, harmful bacteria and pollutants, so a good skin care regimen is essential. While we can't promise that these changes to your skin care routine (at least topically) will prevent colds and flu, they can boost your immune system.


1. Protect your skin barrier

Are you ignoring your skin's warnings for more TLC? Skin alerts come in the form of bruises; tanning from too much sun exposure; dry, cracked and scaly skin; rough patches; inflammation; and skin infections. These things can break down the barrier and once compromised, it's harder for skin to protect us, leading to further skin, as well as health, issues. Here's what helps:

Start by following a gentle cleansing and skin care routine.
Use products for your skin type that don't cause inflammation, irritation or dryness.
The skin microbiome (made up of good, protective bacteria) and moisture can be stripped from the skin by aggressive exfoliating and cleansing and harsh or improperly used products, resulting in uneven tone and conditions like acne and eczema.

Use sunscreen to protect skin from harmful UV rays.
Avoid stress.
Stop smoking. Smoking reduces blood flow and robs the skin of nutrients and oxygen.
Get enough sleep to increase the skin's immunity.

2. Nourish your skin inside and outside

Don't starve the skin of nutrients. Adhere to a good "ingestible skin care routine," esthetician Eden Gilliam, owner of Eve Milan New York, advises. A diet that supports the skin also supports the immune system. "Skin care isn't just what you physically apply to your skin," says Gilliam. "Skin care also encompasses your gut health and what you eat. When we talk about skin care that's beneficial to your immune system, we can shine a light on herbs and minerals that you can take that are amazing for the skin topically and internally that should very well count as being a part of your skin care routine. Things like coenzyme Q10 (CoQ10) are what we consider cell food, something that our cells need to produce energy. This helps your body to produce more collagen to help restore and repair itself, thus leading to younger healthier skin but also a strong immune system."

"Things like zinc are phenomenal," she continues. "One of my favorites is magnesium, which is actually easier absorbed through the skin. You can take a magnesium bath or a nice Epsom salt bath to relax, help boost your immunity and nourish your skin all at the same time."


3. Hydrate in the shower, then lock in moisture

What's one of the best things you can do for your skin and body? "Give it water!" Gilliam stresses. "Our body is made up of roughly 60 percent water and when our skin is properly hydrated, it doesn't produce as much oil, it's less sensitive and it's able to combat germs and outside invaders more effectively. (Keep in mind slathering oils on your face isn't adding to your skin's hydration.) Additionally properly hydrated skin is less likely to have premature signs of aging.

According to the National Eczema Association, "The most effective way to treat dry skin is to give it the moisture it needs. Proper bathing and moisturizing are important for this reason —especially if you have eczema. The best way to replace moisture in the skin is to soak in a bath or take a shower and then moisturize immediately afterward." A lukewarm, not hot, bath or shower is recommended.

As for mosturizers, look for products with ingredients like hyaluronic acid, aloe vera, glycerin, ceramides and peptides that will help your skin lock in hydration to keep your skin barrier intact."