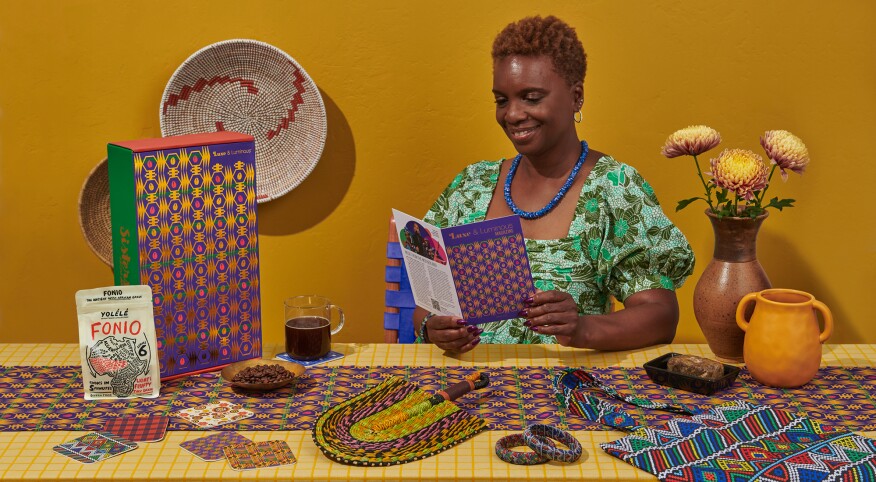 Our spring box theme celebrates the ways we sisters bring the heart, soul, rhythm, colors, flavors, textures and scents of Africa and the diaspora into our intimate spaces. When we remember where we came from, we can always find our way home! It's not an address, is it, Sis? It's a space for loving, comforting, exploring, affirming, healing, creating, laughing, learning, dreaming. It's for honoring ties and traditions.

Speaking of home, our latest box designs were created by in-house talent —Sisters creative director Dian Holton.

Dian drew from both home and heritage to render the gorgeous patterns that you'll also see on home and fashion accessories inside this box. Thanks to parents who were in the military, she has called many places home — including Seoul, Korea and Berlin. The lifelong traveler, who recently visited Morocco, said, "For this project, I leaned into the iconography and textile artistry of Africa and the diaspora. You'll see elements of tribal textiles from across the continent as well as cowrie shells and bead-like patterns." Before studying graphic design and fashion, she developed her love of fabrics at home. "I watched my mom, a fellow FAMUan [Florida A&M University alumna] who has a degree in fashion, designing and making clothes. She shares my love of colors, textures and patterns."

Sisters From AARP is also proud to bring box subscribers special finds from businesses in West Africa, as well as custom creations and other goods to help you invite beauty, warmth and positive vibes into your space.


We're especially pleased to share that we've donated 10% of each spring box purchase to charities that support women and families in each region of Africa that inspired our exclusive designs:
West Africa

Alliance for African Women Initiative (AFAWI)
afawigh.org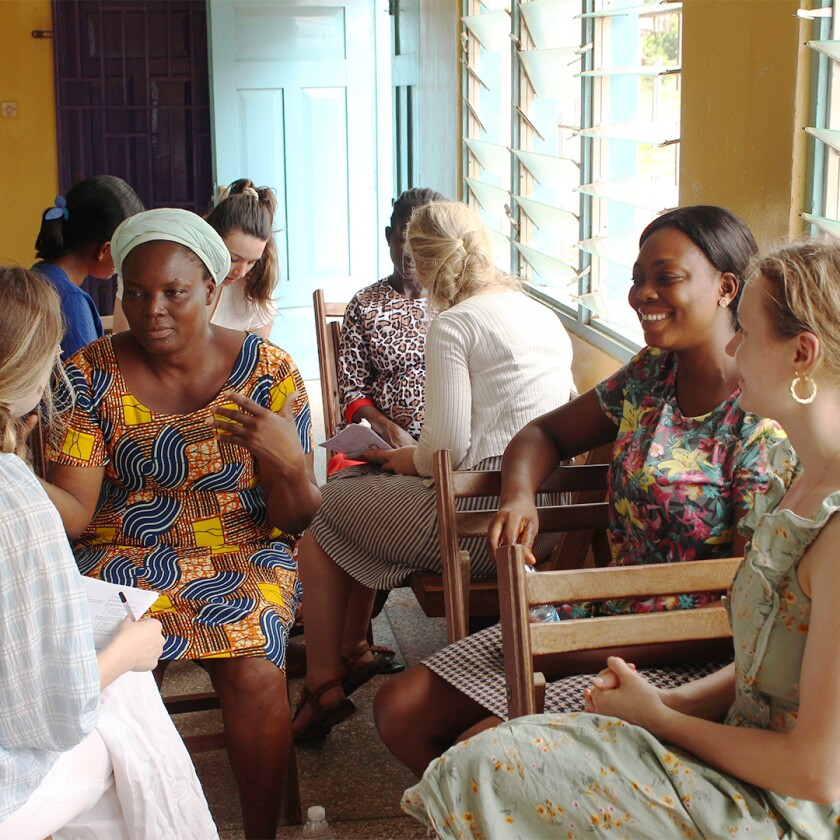 East Africa
Asante Africa Foundation

asanteafrica.org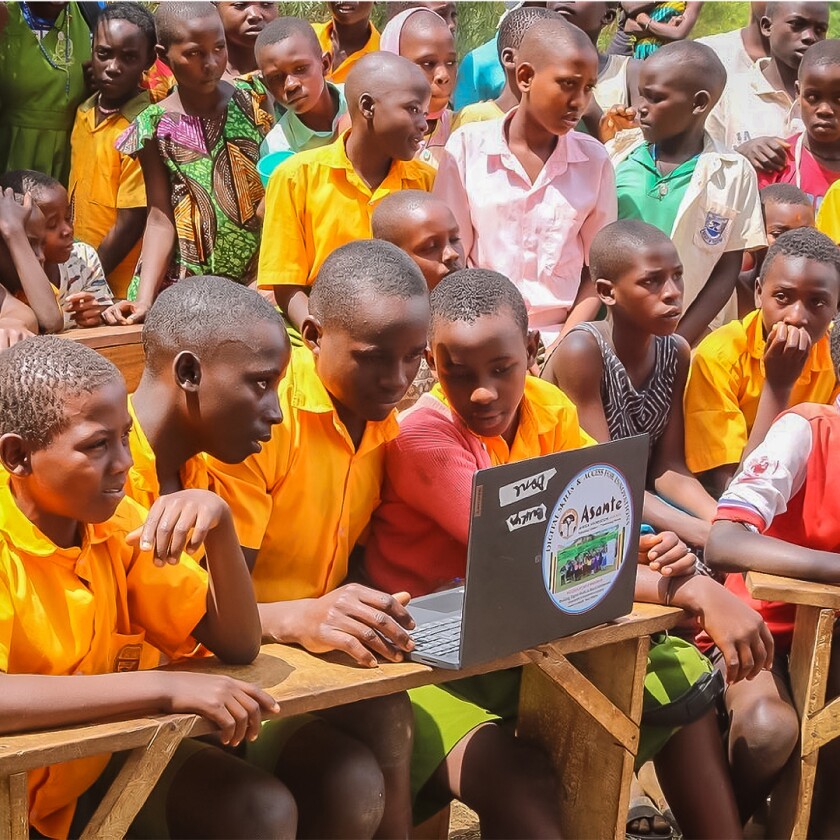 Maasai Girls Rescue Center
maasairescue.org
North Africa

Building Lives of Orphans in Morocco (BLOOM)
bloomcharity.org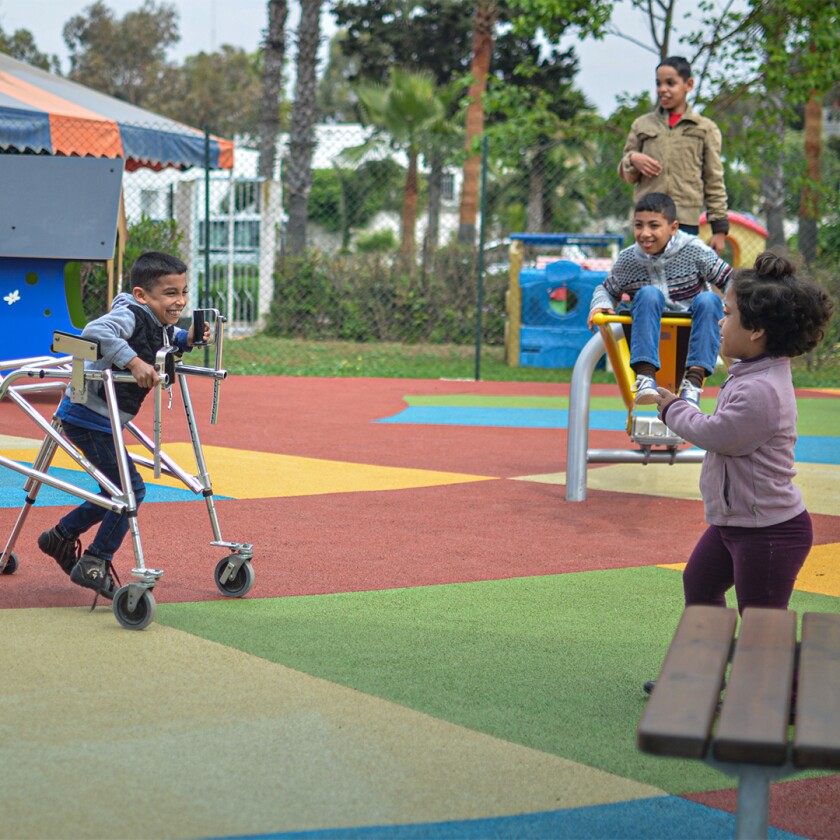 South Africa

Home & Hope for Girls
homeofhopeforgirls.org.za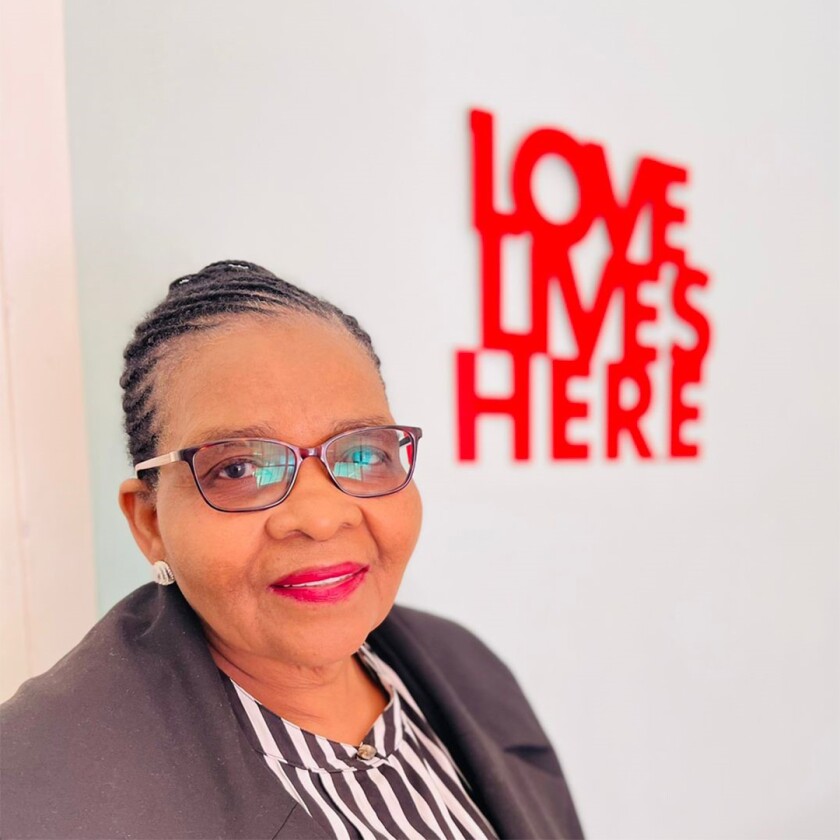 If you treated yourself to this wonderful box, you didn't just gift yourself with beautiful and unique goodies. You also helped bring good to communities across the continent.


Now, let's see what's inside!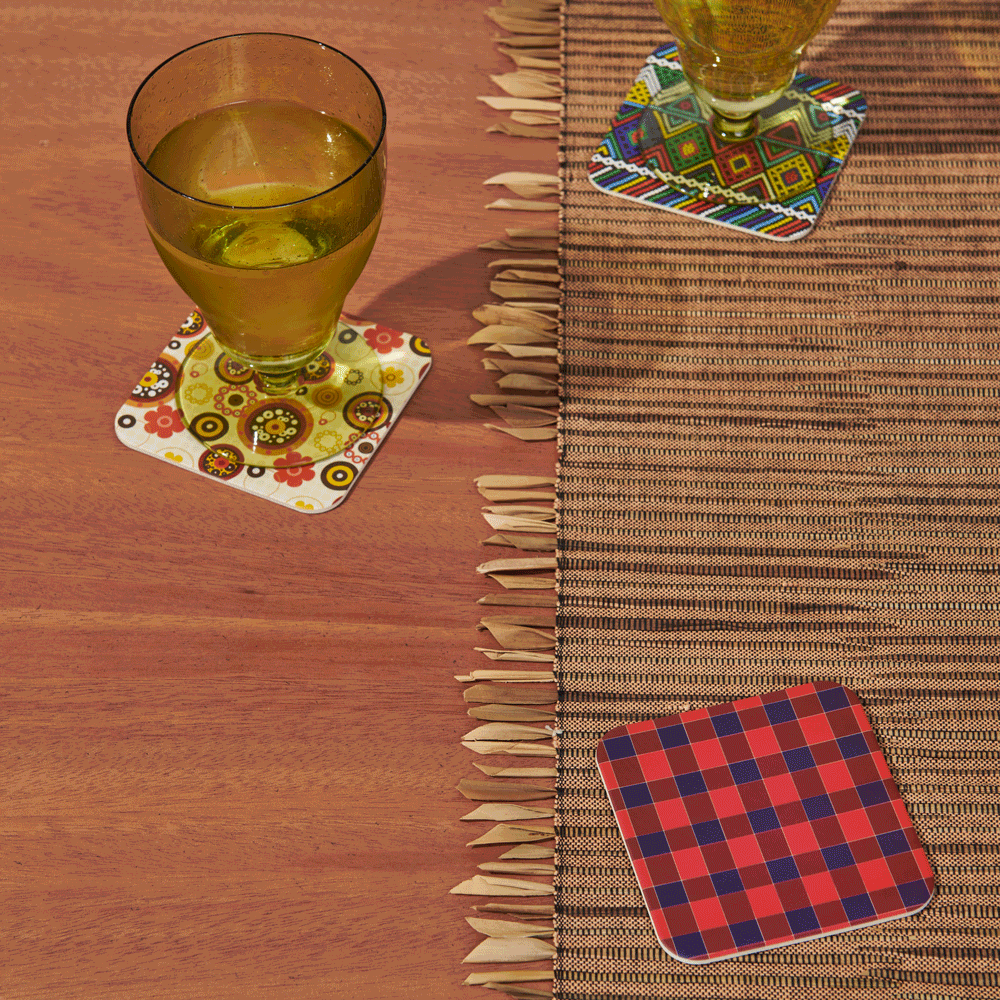 A set of 30 coasters

Featuring custom traditional designs, they are inspired by Kente, Zulu, Ankara, Moroccan and Maasai textiles.

A table runner featuring tradition with a twist

The reverse is a solid color, for style versatility.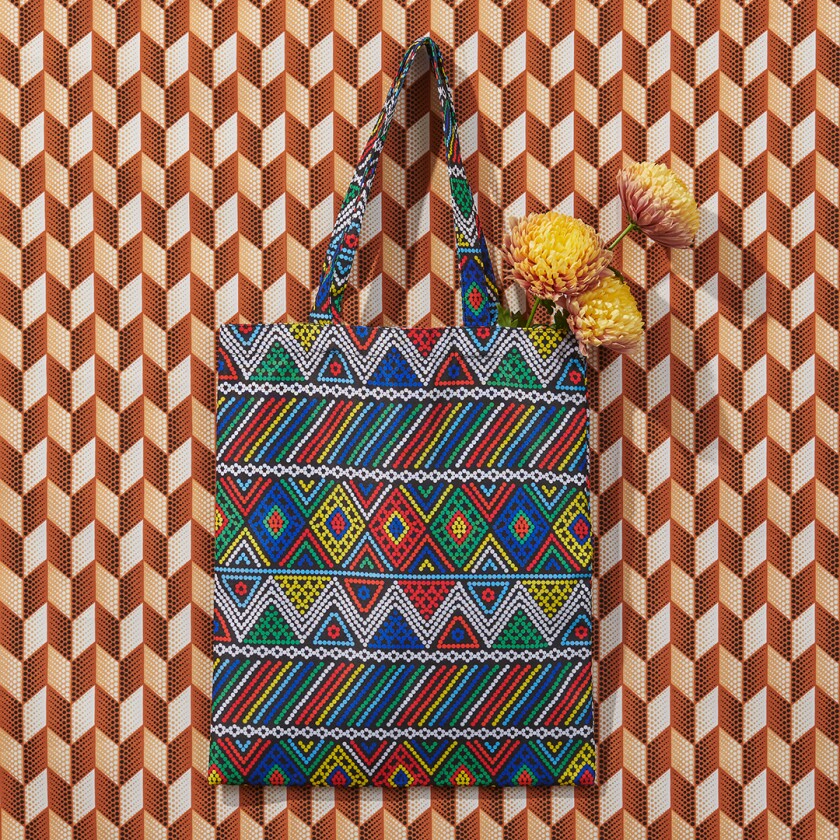 A shopper tote

Featuring our signature print inspired by South African Zulu textiles.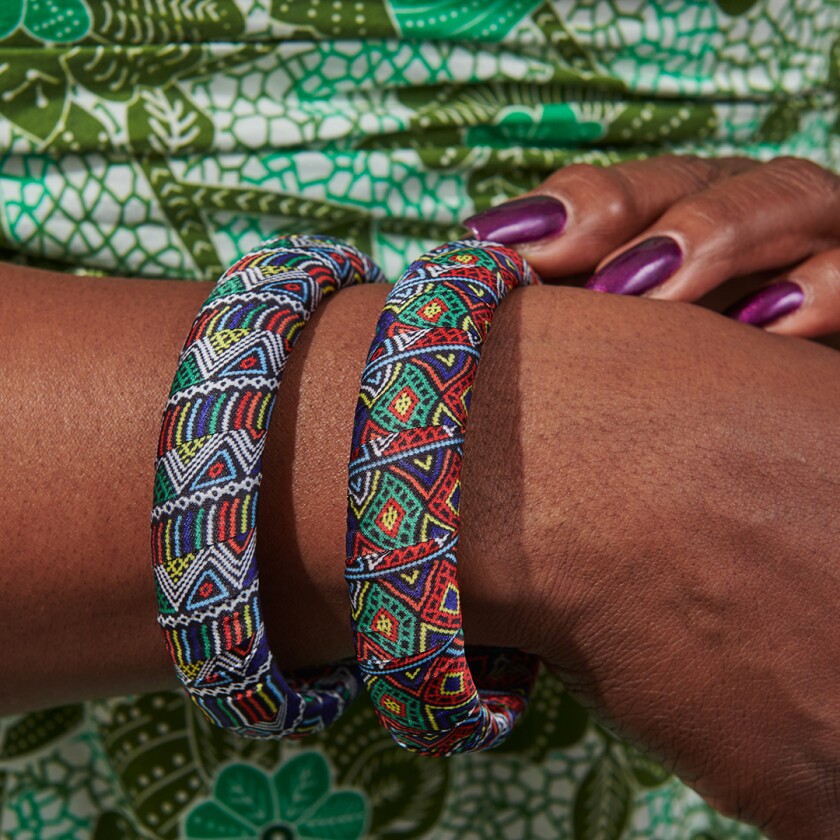 Zulu-inspired fabric bangle bracelets

To add oomph to any OOTD.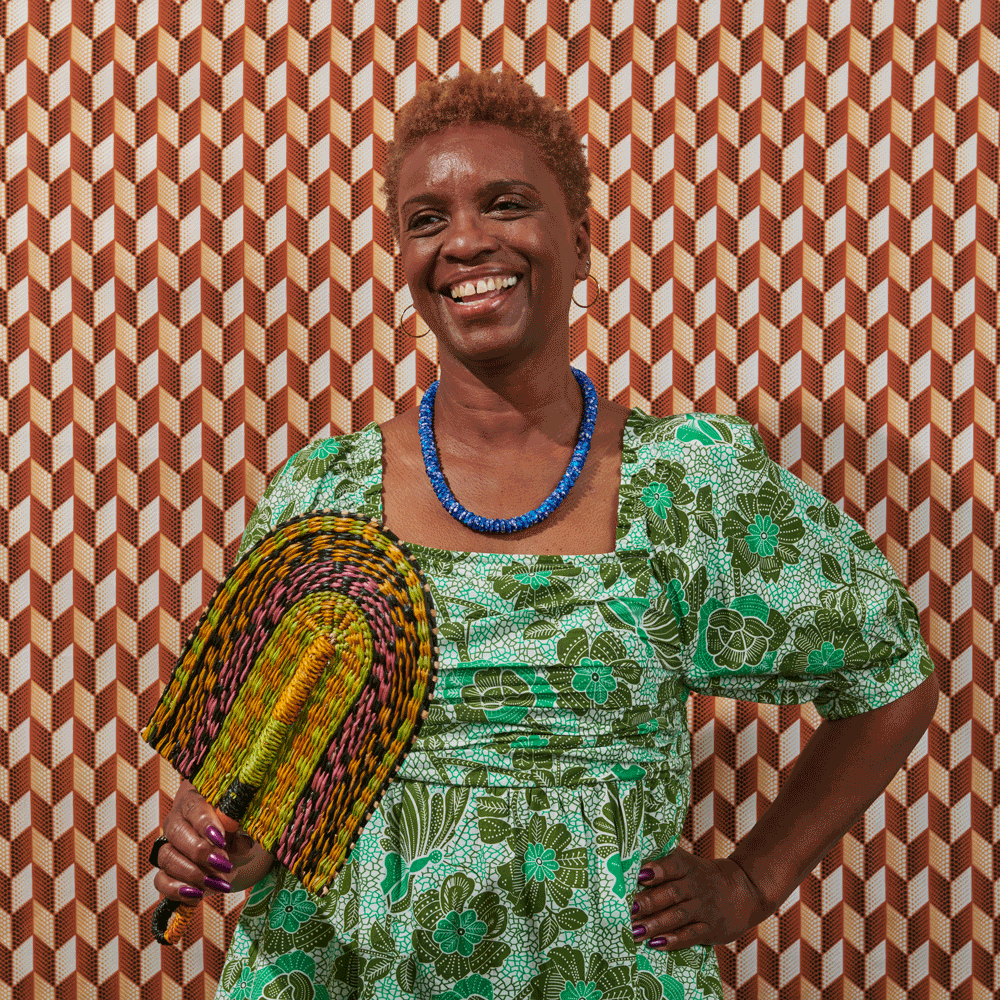 Woven hand fan

Keeping cool is easy and chic.


Raw natural black soap bar

Traditionally prized for its gentle cleansing, plus antimicrobial and healing properties. From Africa Imports.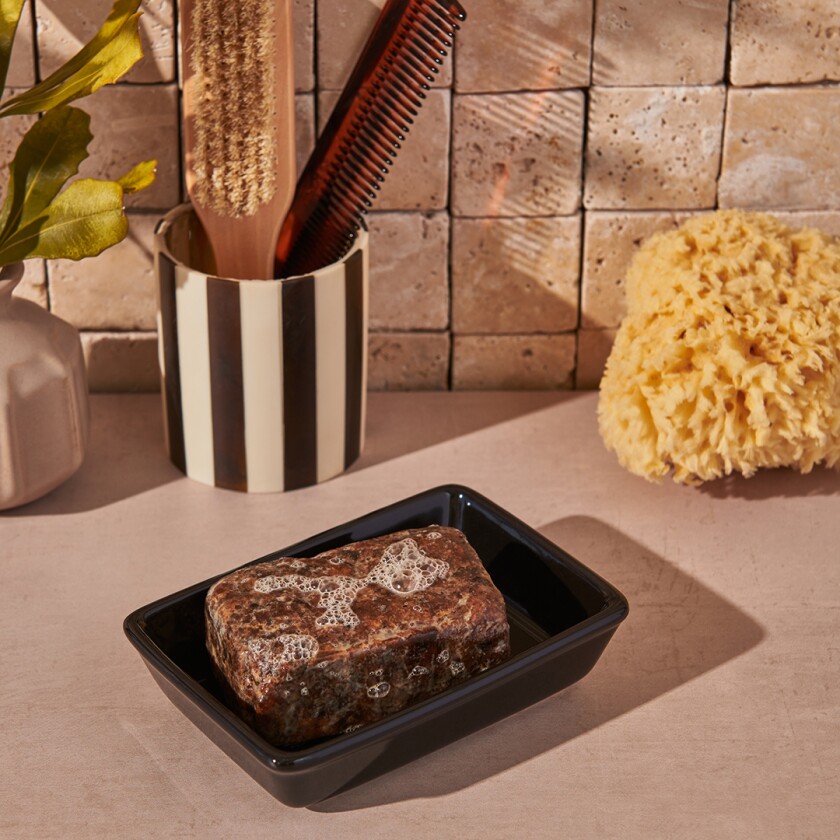 Ceramic soap dish

We like this soap holder's smart design. A raised grid helps keep your bar dry so it will last longer. The corners make it easy to pour off extra water with no mess.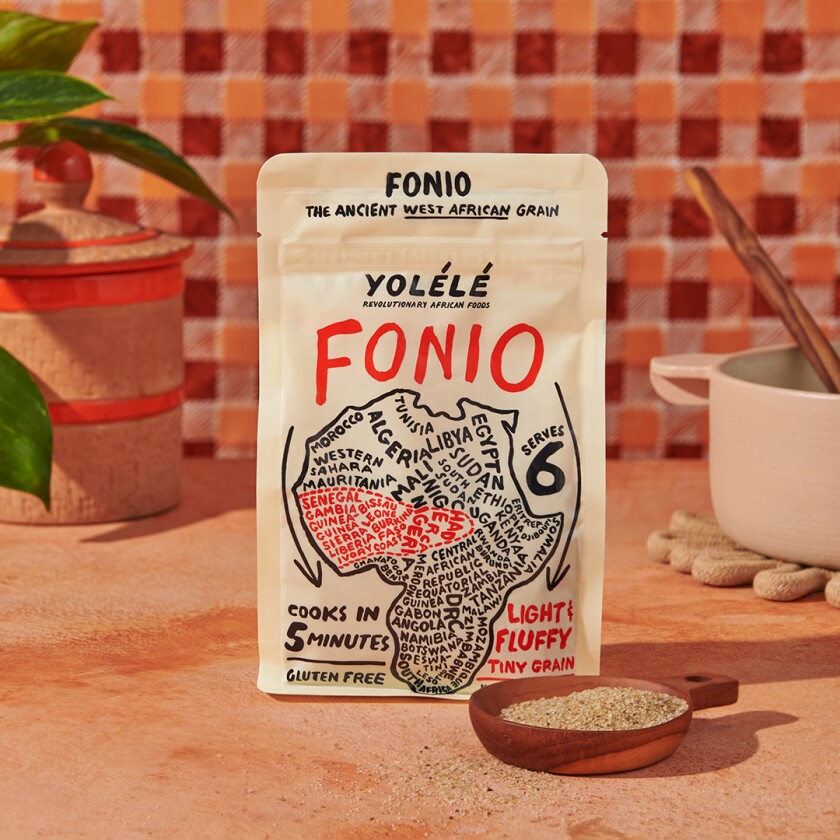 Yolélé Fonio

Ancient African grain is delicious and cooks in minutes.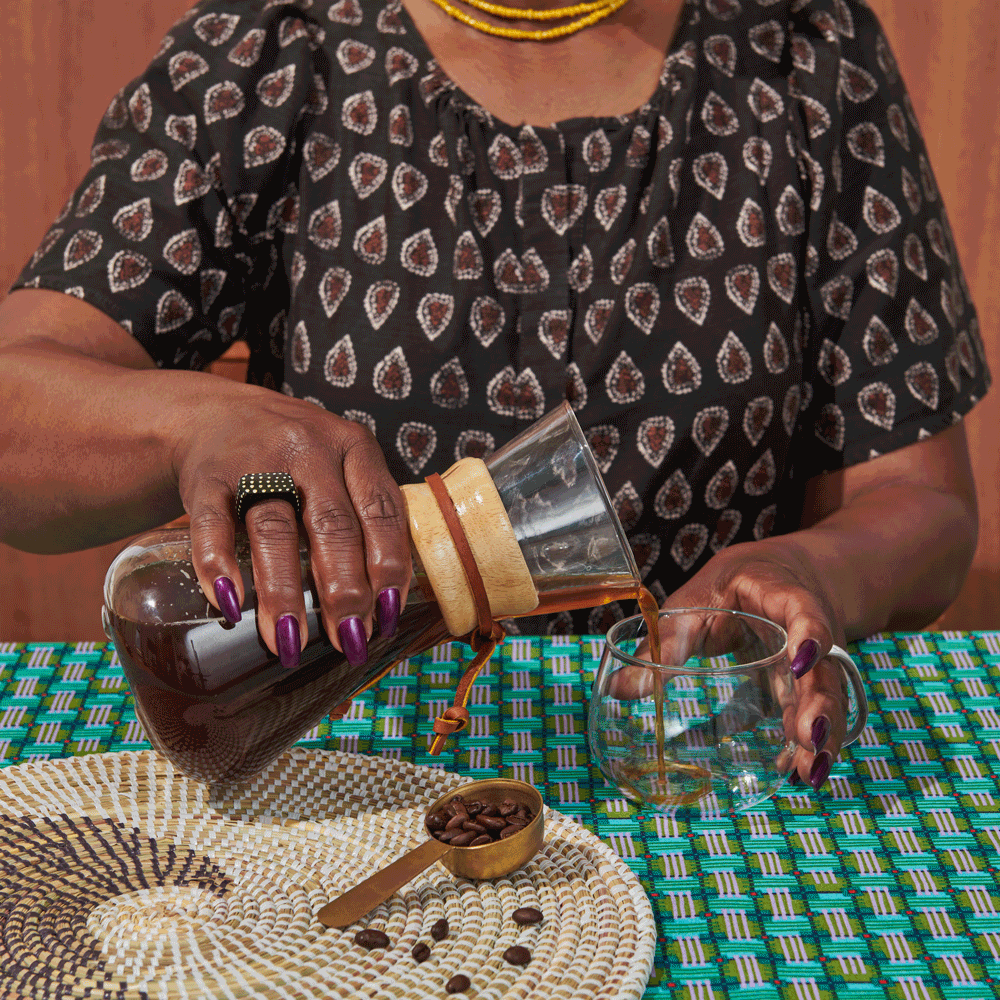 Fairchain Coffee Kenya

Wake up to a delicious organic brew that helps rural and urban communities rise and shine by pouring more profit opportunities into the local area.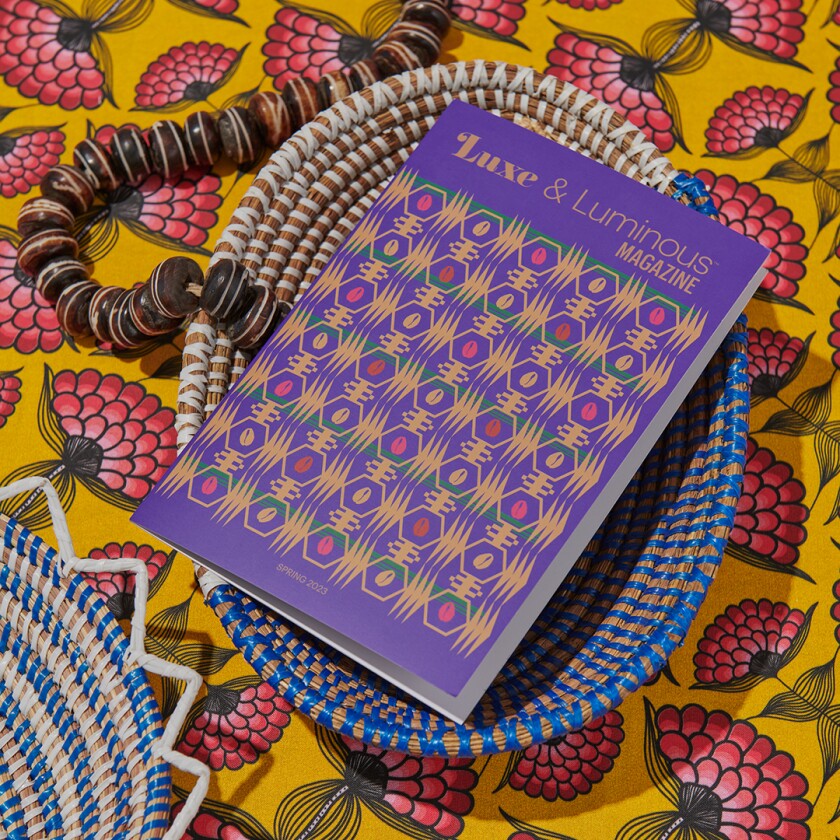 Luxe & Luminous Spring '23 Magazine

Inspiring ideas to celebrate home and heritage. Travel, home decor, cooking, beauty and more.