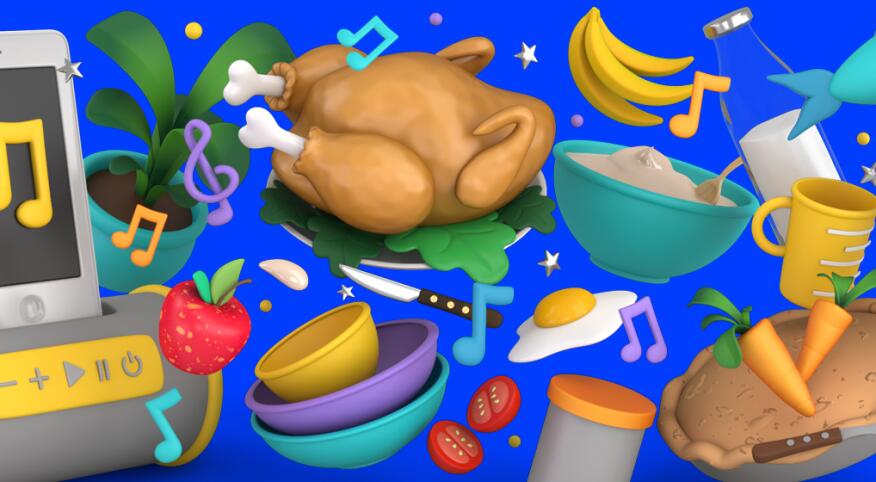 Can you give Food Network stars Carla Hall and Sunny Anderson a run for their money in the kitchen? Well, not only can cooking at home help to alleviate stress and save money, it has physical health benefits, too. According to Harvard Health, research shows that "the more people cook at home, the healthier their diet, the fewer calories they consume and the less likely they are to be obese or develop type 2 diabetes."

So, get busy whipping up that tasty Thanksgiving feast for your immediate fam, meatless Monday dinner or Taco Tuesday for two, weekend brunch for you and your girls or a satisfying solo snack. Sisters will keep you company in the kitchen with this playlist packed with 27 food-home-and-family-themed songs. These tasty tracks may inspire you to move, groove and sing out loud while you're cooking up a storm.

Even if you can't stand the heat, stay in the kitchen and crank up these tasty tunes, including a surprising, jazzy house rendition of "Hot in Herre" by Lion Babe!

For more good vibes to complement your good eats, songs like "Collard Greens and Cornbread" by Fantasia; "Slow Cooker" by John Legend; "The Ingredients of Love" by Angie Stone and Musiq Soulchild; and "It's Love" by Jill Scott will whet your appetite and remind us of the warm and fuzzy feelings we get from being in love and of how sweet it is to enjoy a home-cooked meal prepared with love. As Jill inquires, "Do you want it on your biscuits baby? Do you want it on your rice and gravy?" Yes, ma'am and since it's our cheat day, we'll have seconds.

Other satisfying songs in the sweet and savory mix include "Stir it Up" by Patti LaBelle; "A Song For Mama" by Boyz II Men; "Sugar and Spice" by Luther Vandross; "Honey" by Mariah Carey; "Gravy (For My Mashed Potatoes)" by Dee Dee Sharp; "Simmer" by Mahalia featuring Burna Boy; and "Sweet Potato Pie" by Ray Charles and James Taylor.

With nearly two hours of feel-good music, you can play on repeat while you prepare your culinary masterpiece and while you clear the dishes.