I remember when I got my first pair of eyeglasses as a child. I was devastated. I'd rather see my world in a blur, than be called four eyes! How times have changed. Now folks with perfect vision are sporting trendy shades. I've been salivating over Oprah, Gayle and Dish Nation's Da Brat and Gary With Da Tea's ever-changing, fashionable specs. Great eyewear is as coveted as a fabulous handbag or pair of heels.

Today's eyewear trends feature retro-glam and oversized frames. You'll also find quirky, fun and funky shapes and bold colors in both frames and lenses. There's no end to eyewear outlets and brands to choose from (trust me, my social feed is inundated with them). That's great for those with perfect or near-perfect vision. But what if you need corrective lenses?

Purchasing prescription eyeglasses online can be a little tricky, especially if you have a strong or complicated prescription or features that can affect the fit, such as a low nose bridge. With certain frames, such as oversize frames, vision can easily be misaligned, so in these cases it's best to see an optician first.
For the perfect frame size, look inside the arm of a favorite pair of glasses that fit your head size and facial features. You'll see three numbers, such as 53-17-140.
To buy prescription frames, you'll need a current and valid prescription and your pupillary distance (PD) measurement. For the latter, an optician measures where you look through the lenses to find your actual center of vision. Though several online retailers offer ways to measure PD, it's best to go to an optician for this. If not, your vision with glasses might seem off. (Eye doctors don't always give you this measurement or include it on your prescription unless you ask for it).

For the perfect frame size, look inside the arm of a favorite pair of glasses that fit your head size and facial features. You'll see three numbers, such as 53-17-140. These are sizes in millimeters, representing eye size, bridge size and temple length, respectively. (There is a fourth number for vertical size for multifocal lenses.)

Next, check to make sure that the retailer has a good return and refund policy. What forms of payment are accepted? Also note whether the business accepts insurance, flexible spending accounts (FSA), health savings accounts (HSA) and what their requirements are. Do they offer eye exams? Is there a live chat? Virtual or at-home try-on services and features?

Some places have suggestions for how to buy frames to fit your facial shape, but the best judge is the lady in the mirror. If you can, visit an eyewear outlet with a wide selection to see which frames, lens size and colors work on you before shopping online.

Here are a few you might want to check out:


Vontélle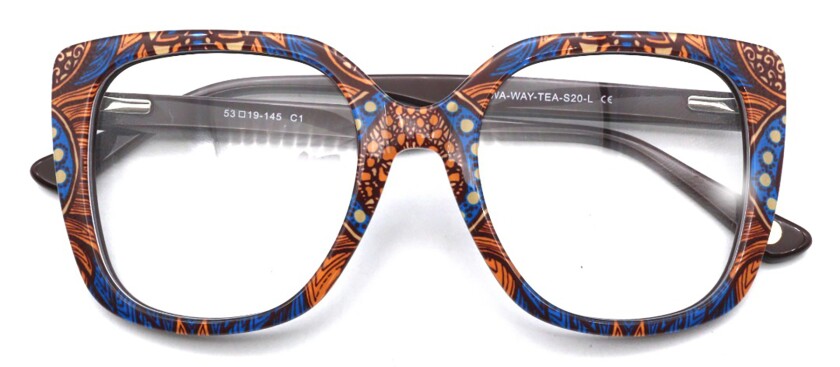 The impetus for creating this brand began when, back in college, best friends Tracy Vontélle Green and Nancey Harris lost their eyeglasses within months of each other and went on the hunt for BIPOC brands to support. They found that they were few and far between and that most glasses weren't made to fit diverse faces. Vontélle, which roughly translated from French means "there she goes" or "to go," pays homage to her African, Caribbean and Latin heritage with traditional colors and patterns, inspired by textiles such as mud and kente cloth. The optical and sunglass frames, as well as the packaging, are gorgeous, and some have matching masks available to purchase. (Vontelle.com)


Warby Parker

Warby Parker played a part in my breast cancer recovery, when I nearly bought out the entire shop in Brooklyn trying to spruce up my look with a then-bald head. It's easy to do, since the frames are reasonably-priced. The try-on app is iOS only, but you can also try on five frames in the comfort of your home. (WarbyParker.com)


Eye Dare You

If you're looking for non-Rx shades, this cleverly named Black-owned company was founded in 2015 by sisters Audreyanna and Chanteau Garrett to reflect their individual styles. Says Audreyanna, "We wanted them to be daring and encourage shoppers to get outside their comfort zone." They also understood that "high fashion is not affordable to all," and made sure to create and supply unique high fashion and affordable eyewear "bridging the gap between 'high fashion' and 'affordable' without compromising quality." Mission accomplished. (ShopEyeDareYou.com)


Eyeglasses.com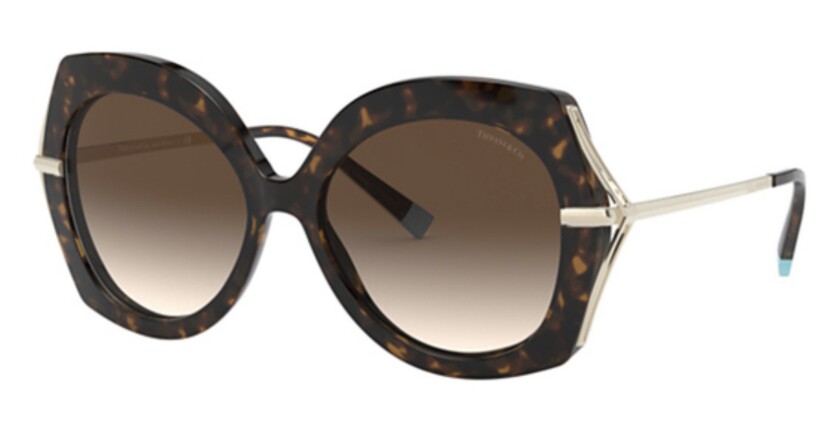 Another mega eyeglass site with so many frames it makes my eyes cross (kidding). But seriously, there is a massive assortment of prescription frames and sunglasses at several price points. Styles range from retro glam oversized frames to new designer offerings from Burberry and my favorite Tiffany & Co, plus a line of eyewear from music producer Randy Jackson. (Eyeglasses.com)


Coco & Breezy

Coco & Breezy was founded in 2009 by twin designers/DJs Corianna and Brianna Dotson. The brand instantly became a hit in the entertainment and fashion worlds. (Coco & Breezy created the third-eye glasses worn by Prince.) Coco & Breezy offers cool sunnies and optical lenses that come with UV and HEV (blue light) protection. There's a virtual try-on feature so you can check out how a frame will look and fit on you. (CocoandBreezy.com)


America's Best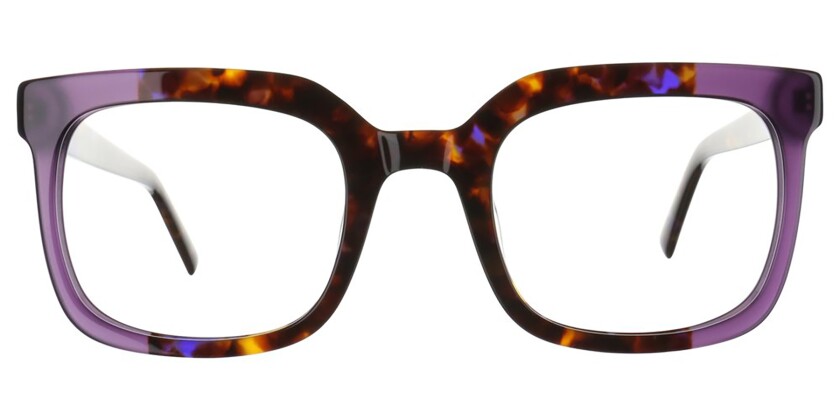 America's Best has a wide range of affordable frames and special offers, such as special deals for second pairs, free eye exams with purchase, mix and match pricing and more. You'll find classic frames, retro sunglasses, oversized statement frames, rose-colored (and more) lenses and styles from partnerships with Sean John and Rickey Smiley. (AmericasBest.com)


Ember Niche
Timothy Campbell of Ember Niche notes, "Frame shapes are more multidimensional than ever and still somehow functional. On the functional side we see blue-light-protection frames becoming more commonly embraced, as well." He started the funky and fun Brooklyn-based eyewear brand with designer Jarrett Raghnal. Now often appearing in the pages of top fashion magazines, the brand's styles range from a retro frame inspired by 1950s London Mod subculture to classic square wire frames. (EmberNiche.com)