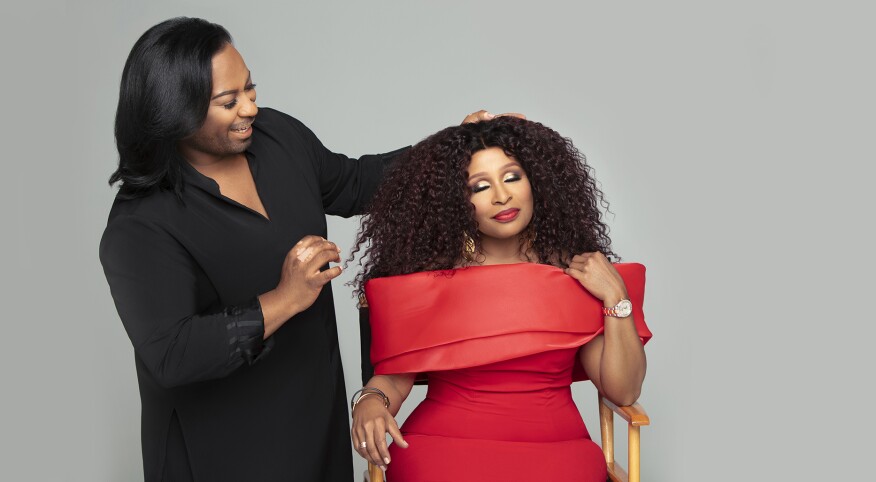 The freedom to amp up our look in the blink of an eye, test out a new hair color and experiment with bangs are just some of the many reasons wigs are a style staple of so many of us — celebrities included. Vivica Fox, Chaka Khan and Sherri Shepherd are such fans of wigs and hair pieces that they've launced their own lines. Oprah's collection of wigs includes styles she's named "Rihanna" and "Beyoncé."

Wigs are low maintenance and allow us to protect our hair from sun, heat and overstyling. The key to making them look as realistic as possible, experts say, is steering clear of certain trendy techniques you may be seeing in amateur video tutorials. Texas-based Mayvenn-certified hairstylist Qualimetra Chapman, who specializes in wigs and sew-ins, stresses that "a good, quality wig is an investment piece, so it's all about maximizing the longevity. Popular techniques such as bleaching the knots and plucking the hairline aren't recommended because they can actually shorten your wig's lifespan."

Here are expert do's and don'ts to slaying your wig:

Find the perfect fit.
Finding a wig that fits your head like a glove is arguably the most important step because it will set you up for success. Take several measurements to be accurate. "Ear to ear — across the hairline and over the top of the head, circumference and forehead to nape will get that wig to fit just right," says Chapman. A wig that's too large can result in your unit sliding off. If it's too tight, it can lead to traction alopecia, a type of permanent hair loss that affects one-third of Black women. Most wigs come with adjustable straps that you can use to loosen or tighten your wig size by an inch or two.

Get it to lay and stay.
The beehive braid pattern is ideal to achieve a flat surface. More important, it adds some grip and keeps your unit secure on your head, says Chapman, who prefers this method over basic cornrows.

Customize the cut.
If you don't love the way a wig looks right out of the package, asking your trusted stylist to trim the wig to suit your face and personal style can make all the difference. Customizing your unit also helps to remove any excess bulk and make your wig look and feel even more natural.

Perfect your part.
To mimic the way your hair naturally grows out of your scalp, Chapman suggests using an angled makeup brush to apply powder foundation (a shade lighter than your skin tone) to your part for a silk-like appearance.

Keep it supple and shiny.
When it comes to wig maintenance, treat it as you would your natural hair. That means gently shampooing and conditioning it, as well as using a heat protectant if flat irons or curling wands are part of your daily routine. A few product options: OGX Renewing Moroccan Argan Oil Shampoo, Silicon Mix Hair Treatment and Bobos Remi Leave-In Conditioner.

Invest in looking your best.
A 100 percent human-hair wig can set you back anywhere from a few hundred bucks to upward of $1,000, but the upside is they're designed to be more versatile, durable and natural-looking than synthetic hair. Still not convinced? Consider this: You'll likely need to replace a synthetic unit every couple of months, which can add up to the same amount of money over time. And, with proper care, you can wear a human-hair wig for a few years.

Go ombré.
An inch or two of darker roots can add depth to your wig and create the illusion that the hair is growing out of your scalp because no one's hair is just one color.

Have fun.
Excited to rock a short pixie cut? Blonde highlights perhaps? Not only are wigs a beautiful convenience, they allow you to test drive any hair style and color without the commitment and regret that can sometimes follow a spontaneous decision. Wigs are meant to be fun and glamorous, so wear the hair look that makes you feel that way.