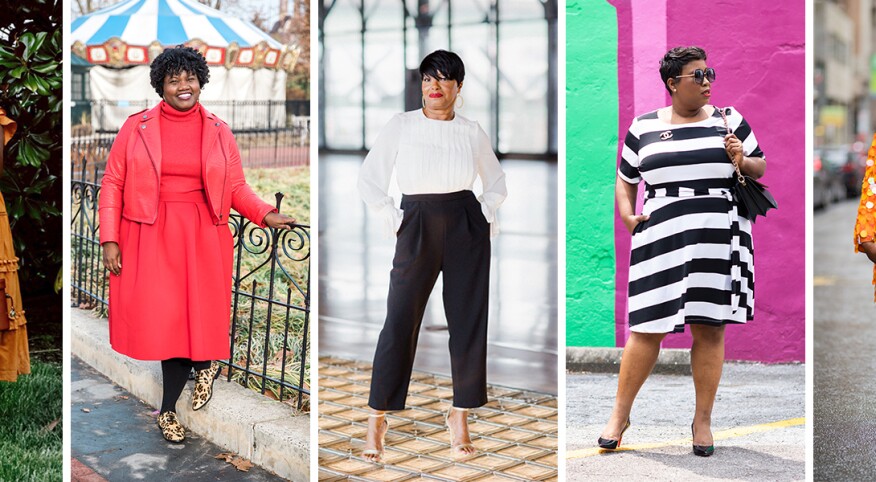 Got curves? Join the club! The average American woman wears between a size 16 and 18, according to a 2016 study published by the International Journal of Fashion, Design, Technology and Education, a full two sizes larger than the 14 that's been widely reported for the last decade or so. But if you think wearing a double-digit dress size means you can't rock a romper or slip into some Spandex with the best of them, think again. With every fashion-forward post, these style influencers are breaking outdated rules about how curvaceous women should dress, and breaking the Internet in the process.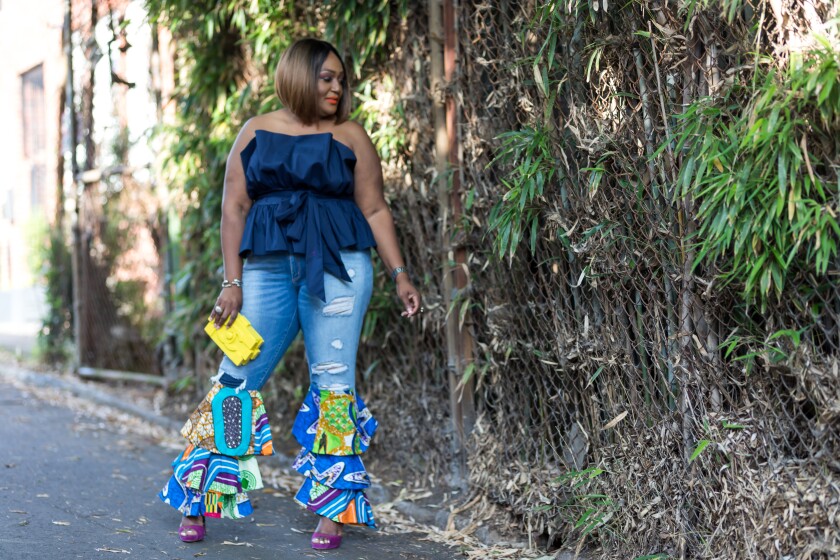 @IAmNikkiFree Nikki Frenney-Wiggins, better known as Nikki Free to her almost 40,000 Instagram followers and 26,000 Facebook fans, is on a mission. "I created NikkiFreeStyle.com to document my personal style and to inspire and encourage ladies considered plus-size to disregard antiquated fashion rules often imposed on our community," says the slightly bougie Atlanta-based reporter turned digital content creator. Whether she's wearing jeans with African wax print flares, a coat made of orange paillettes or head-to-toe polka dots, Frenney-Wiggins does just that, demonstrating the power of taking fashion risks with go-big-or-go-home confidence. From finding a strapless bra that fits to showing us how to wear a fanny pack without looking frumpy, she tackles the fashion challenges every woman — curvy or not — faces and aces them with style.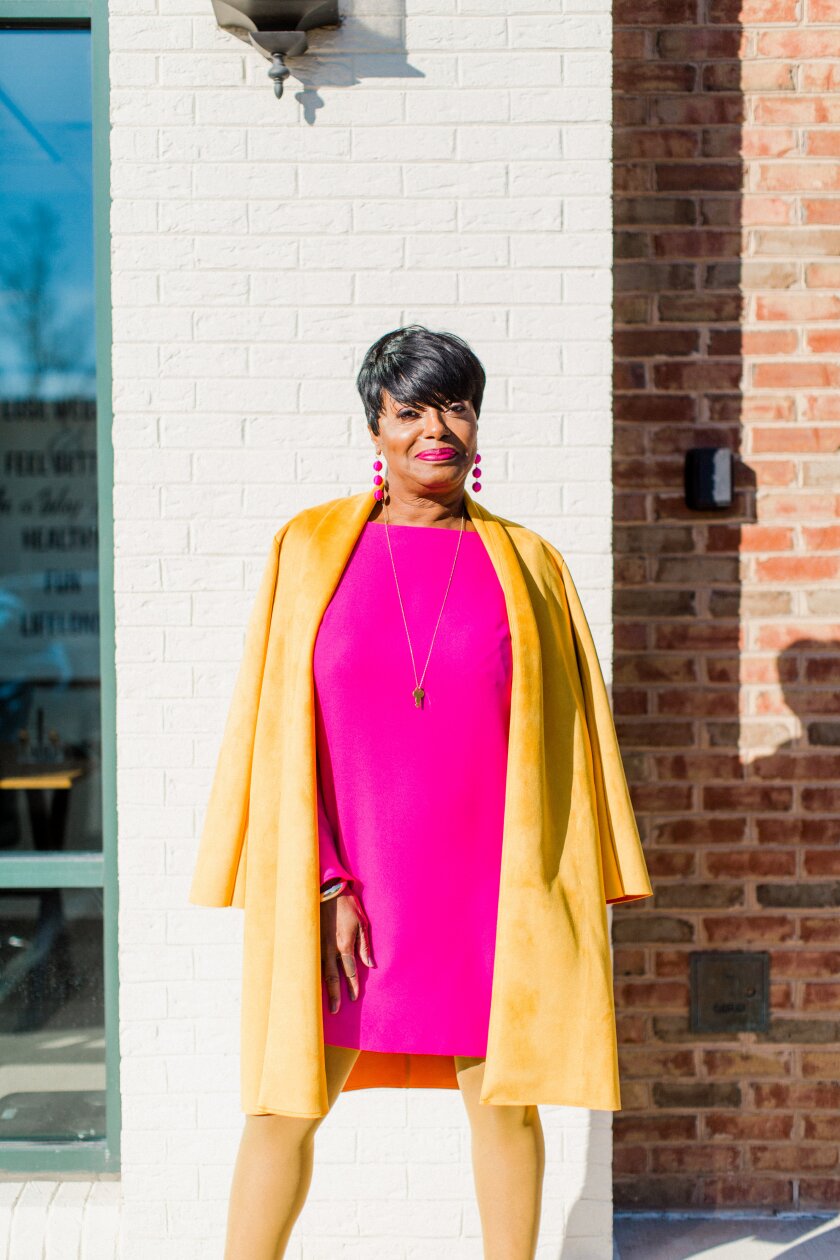 @MedleyStyle According to her social media profile, Janie Medley loves two things: Jesus and fashion. Her affection for the latter is clear on her website, MedleyStyle.com, where the retired Richmond, Virginia-based blogger shows off her OOTDs (outfits of the day), accessorized with her signature scarlet lipstick (MAC's Ruby Woo) and a fly collection of wigs. If you aspire to have a closet full of versatile, smart-casual, day-to-night looks, you'll be inspired by Medley's Instagram timeline. It features everything from summery sundresses to autumn-ready leather jackets, sophisticated sheaths to playful denim jacket and tulle skirt ensembles. The stylish 60-year-old is proof that if you combine the right pieces, your look can be on-trend yet still timeless.
@SandraMorganLiving "When life gives you curves, just go with it," says Sandra Morgan Downie. Her website, SandraMorganLiving.com, is a testament to her philosophy, serving up a carousel of classically feminine looks alongside her takes on interior decor, wellness and travel. On Instagram (where she has more than 75,000 followers), the statuesque New York- and Connecticut-based esthetician was bullish on boho-chic style this summer, sporting flowy skirts and maxi dresses, while looking simultaneously relaxed and pulled together. We were particularly impressed not only with Downie's collection of swimsuits — high-waisted two-pieces, sleek maillots with plunging necklines, ruffles galore— but also by the body confidence with which she paired them. "Isn't it time that we support the idea that all bodies are beach bodies?" she asked in a recent post. "All women are deserving of soaking up the sun, regardless of shape, height or size." Amen, sister!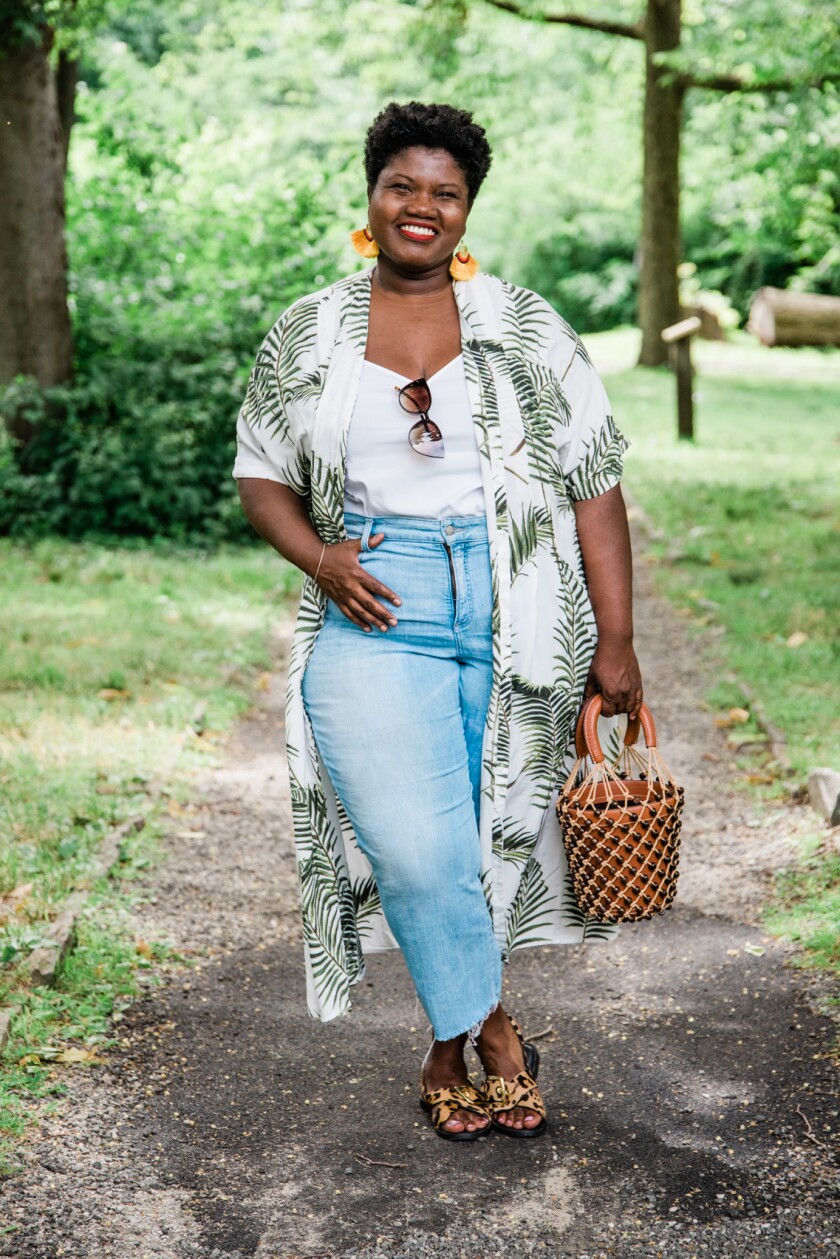 @GrownAndCurvyWoman Georgette Niles believes that style has no age or size (#cosign) and lets her clothing do the talking to her more than 22,000 Instagram followers, who obviously feel the same way. She looks good in everything, but the Philadelphia native definitely has a penchant for fit-and-flare dresses and skirts that skim her hips and accentuate her waist. If you've been fed the fashion myth that larger women should stick to wearing black, peep at the 47-year-old's kaleidoscopic Insta feed for proof of its fallacy. There you'll see her resplendence in fire-engine red pantsuits, multicolored horizontal stripes, palm-print maxi dresses and sequined palazzo pants, shining like the style star she is and inspiring all of us.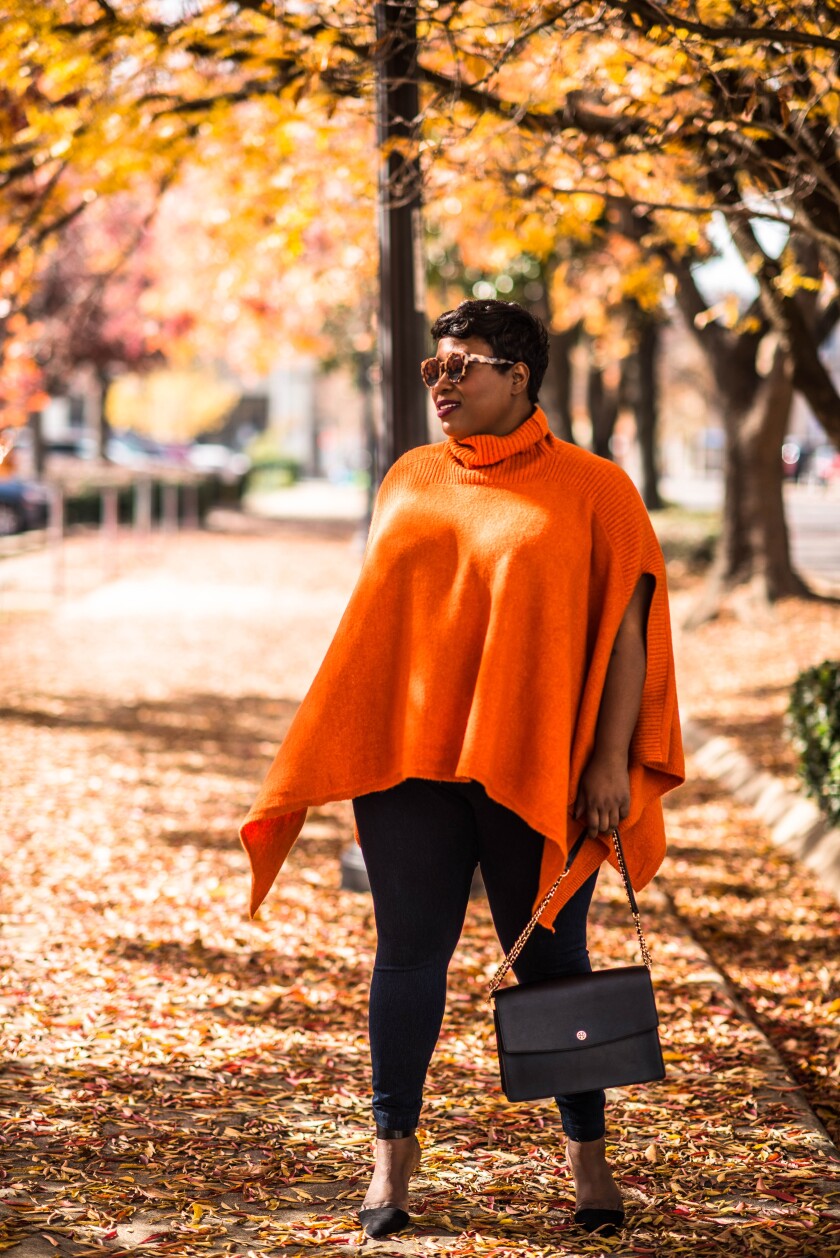 @JeNeSaisQuoiThe Billed as a guide to stylish plus-size life, Jeniese Hosey's blog and Instagram feed chronicle the daily doings of this Birmingham, Alabama-based influencer and Crimson Tide fanatic. Clearly no shrinking violet, Hosey advocates adding a pop (or wide swath!) of color to any outfit. She pairs a scarlet skirt with a gray sweatshirt, layers an orange poncho over an all-black ensemble and rocks a mustard pantsuit like nobody's business. "Florals and leopard mixed together are my jam," she says. Even her black looks — leather pants paired with leopard-print pumps, a (gasp!) horizontal-stripe sundress — are anything but basic. And the black-belt shoppers among us love her retail philosophy: "Sometimes you need to let the joy of an outfit move you to purchase. There is absolutely nothing wrong with buying things because they bring you pure joy."