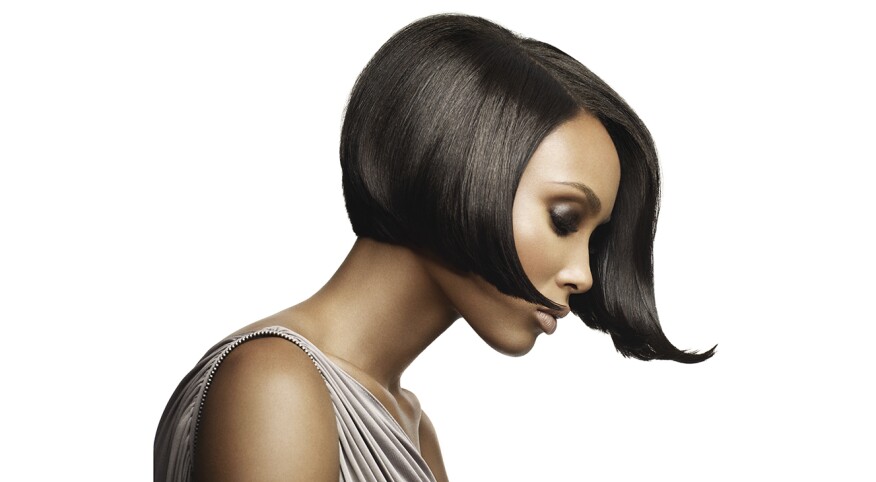 As many hair salons have a backlog of bookings as they reopen, and some remain closed due to the spread of the coronavirus, wigs have never been more convenient. They give the wearer flexibility to go from glamorous waves to an asymmetrical bob or jet-black to honey-blonde highlights in a matter of minutes. As a plus, with proper wear, you'll protect your natural hair.

However, shopping for a new wig can be confusing and lead to a costly case of buyer's remorse, especially if wigs have never been a part of your normal routine. "If it's your first time wearing a wig or if you're working with a new stylist, you'll benefit from learning certain terminology," says Los Angeles-based hair stylist Annagjid "Kee" Taylor, who has styled the famous locks of Erica Campbell, Tiffany Haddish, Keke Palmer, Angela Simmons and Tika Sumpter. The payoff: You can articulate exactly what you want, making it likely that you and your stylist will be thrilled with the end result, says Taylor.

Here's a list of wig terms and techniques that make the difference between an amateur style and an amazing one, plus exactly what they mean:

Adhesive: Glue that's applied to the hairline for a one-to-two-week hold. Your edges are fragile, so avoid water-resistant formulas, says Taylor, who is also the author of All Hair Is Good Hair. Two options: Göt2b Ultra Glued Invincible Styling Gel and ORS Olive Oil Fix-It Grip Gel.

Baby hairs: Styling baby hairs on a wig creates the illusion that the hair is growing from your scalp, because the gel that's used helps the lace and your skin blend along the hairline.

Bleached knots: A chemical process lightens the knots in a wig to closely match your scalp color and make the wig hairs appear to be rooted. However, the process can break down the integrity of the wig, making it less durable.

Clip-ins: They provide fullness without the commitment or the price tag of a high-quality wig or sew-in. Place them exactly where you want to add volume and/or length.

Custom wig: Like a bespoke suit, it can be measured to your proportions for an expert fit.

Density: Denotes the thickness of the hair. Lower-to-medium-density wigs provide a more natural appearance.

Elastic band: Holds your wig in place without glue or tape. Replace it as it becomes loose with wear. Can be sewn onto any lace-closure, lace-frontal or full lace wig.

Full lace wig: A sheer layer of lace covers the entire base of this style, allowing you to part your hair in any direction or pull it back into a high ponytail.

Glueless wig: Often made with adjustable straps, combs and sometimes an elastic band to ensure a more secure fit.

Hand-tied wig: Strands are individually knotted to the cap for a natural appearance.

Hot comb: Ideal for pressing down the part so your wig lays flat. Pro tip: If you're styling a human-hair wig, apply a heat protectant serum or spray.

Human hair wig: Can be washed, styled, colored and cut just like your own hair.

Indian hair: Veteran wig wearers value its texture, which is fine but still gives some fight back since it has a natural wave and is slightly coarser than Malaysian hair.

Individual cornrows: Create a flat surface for your wig, which is especially helpful if you have long, thick hair. Though more time-consuming, the alternative beehive swirl pattern holds the wig more securely.

Jheri curl: No, not the infamous hairstyle seen in the 1980s film, Coming To America. Today it refers to a curl pattern resembling a wash 'n' go.

Kanekalon durable synthetic hair: Because it blends well with our textures, it's often used for braids and twists.

Lace front wig: A layer of sheer lace edges the hairline only. Costs less than a full lace wig, but offers fewer styling options.

Malaysian hair: Texture is silky, but the follicles are dense, so you can achieve voluminous styles with fewer bundles. Regular cleaning guards against product buildup.

Nylon thread: May be less drying than cotton thread due its silk-like texture.

Oil: Wig hair lacks the natural oils produced by a healthy scalp. After gently shampooing and conditioning it, adding a lightweight oil can help restore shine and prevent shedding.

Plucking: Using tweezers around the hairline for a more natural appearance. The key to not overplucking? Don't stay in the same spot for too long, says Taylor.

Rat tail comb: Creates extra precision when parting your wig or sew-in.

Remi/Remy: Human hair that's been meticulously cut and processed with all the cuticles facing one direction. This process prevents the hair from tangling and matting.

Sew-in: Wefts of hair are applied to cornrowed hair using a needle and thread. "I always tell people to start with a sew-in or pieces," says Taylor. Sew-ins can take three to five hours to install and shouldn't be worn longer than six weeks.

Synthetic hair wig: Created using acrylic or silicone, they can be worn right out the box and won't frizz up when it's humid. They have a bad rep for appearing unnatural but have come a long way. Some tolerate heat styling up to 350 degrees Fahrenheit.

Tape: If adhesives aren't for you or if you're allergic to wig glue, instead apply one of these tapes on your forehead near the hairline without touching the hairs. Two options: Bold Hold Tape and Walker Ultra Hold Mini Tab Double Sided Tape.

U part: Taylor says first-time wig wearers can't go wrong with this option. An opening at the top allows you to leave out some of your own hair. Flat iron or curl this portion to match the texture of your wig.

Virgin hair: Hair that hasn't been chemically processed or manipulated.

Weft: Strands sewn together to create a bundle.

Wig grip cap: A velvet band attached to a cotton wig cap to prevent sliding. Also a great alternative to adhesive and tape. Two options: Milano Collection GripCap All-In-One Comfort Band & Wig Cap and Godiva Wig Grip Cap.

Yaki hair: Resembles Afro-textured hair that's been chemically relaxed or flat ironed.

Zigzag part: Off-center or on a slant, it makes the ventilation [knots at the base] less visible," explains Taylor. Plus, it adds volume.