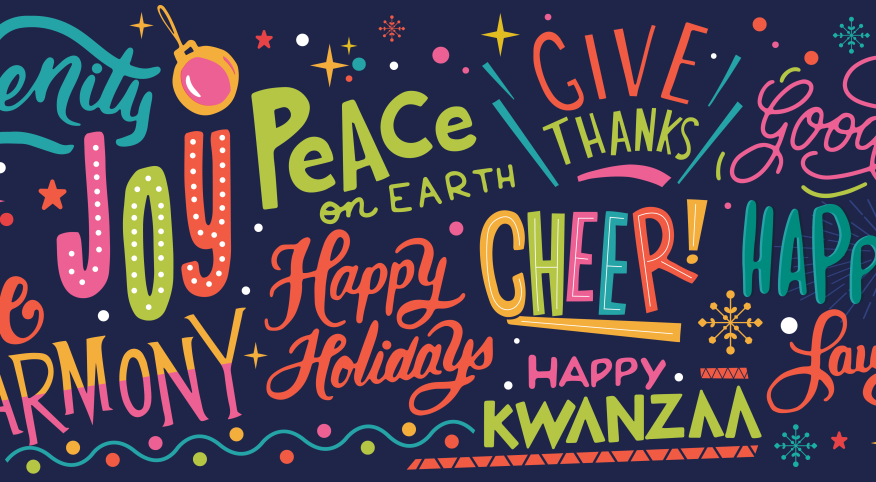 This Christmas, I will attend Mass with my parents at 8 a.m. We have attended Mass together for something like the last 10 years; two of us, begrudgingly, conceding in part because we'll be out within the hour.

For the record, the only Catholic among us is my mother.

"I would really like for us all to go together," Mom says in a way that's not exactly asking, but also really hopeful. I never enjoyed Catholic service (too stiff) and enjoyed Catholic school even less (too conservative), so this is painful. Still, we'll go, listening to Black talk radio on the way, discussing sociopolitical issues on the ride. We'll arrive 15 minutes early and my dad will spend 10 of those minutes trying to find a parking spot he wants — close enough to the door, but far enough so he's not parked too close to other people. Eventually, my mom will say, "Just park over there!" And he will.

We'll get out, and I'll be thankful that this congregation takes the come-as-you-are adage literally, so I'll wear nice sweatpants instead of the usual stockings, a dress and church shoes. Each year, I chuckle to myself thinking how appalled my great-grandmother would be to see me wearing Nikes as I genuflect at the top of the pew.

The next hour is equal parts quick and mercurial. The dance remains both familiar and awkward, as is the case with rituals one has passing familiarity with: stand, sit, kneel. I hit really pitchy notes during the hymns and make eye contact with Dad during the especially bad notes; we laugh in silent hysterics about it like two mischievous kids. Mom will laugh, too, then shoot me a look that says, "Stop playing around in church." The priest will tell us the story of the Nativity (and I'll think about how I like Easter service better). Despite my best efforts to remember, I'll mumble through parts of the call and response and marvel at how Mom still nails the Latin bits after all of these years.

In nomine Patris, et Filii, et Spiritus Sancti.

About five years ago, Dad started getting up to help usher, passing the collection baskets and bringing them to the altar. It seemed like a small thing until I noticed how my mother started to smile. Dad winked at her as he passed the long-handled basket down the row and people tossed rumpled bills inside. He walked back to our seat with a smirk and a shrug. Mom beamed.

I'll spend most of Mass marveling at the majestic artwork of the church's stained glass and fabulous Christmas decorations and sit quietly in the pew leafing through the Bible's thin pages to read my favorite passages. Just as I settle in, Mom will get up for Communion, signaling its time to leave. As she stands in line with the faithful to receive the Eucharist, Dad and I will flank toward the back and wait for her. I'll dip a finger in the holy water as a matter of practice, but also as a mark of my own faith, which has roots planted in Catholic, Episcopal, Quaker and Islamic teachings.

As we file out to the car, parked in the Goldie Locks' spot that's not too close but not too far away, the sun will be hanging brightly in the winter sky, the whipping wind knocking at the large wreath hanging on the door of the sanctuary. Mom will curl her arm in ours and say simply, "Thank you for going with me." On our way home home to make Christmas breakfast, we'll play The Temptations' "Silent Night," and I'll remember how my least favorite Christmas tradition turned into my favorite one after all.