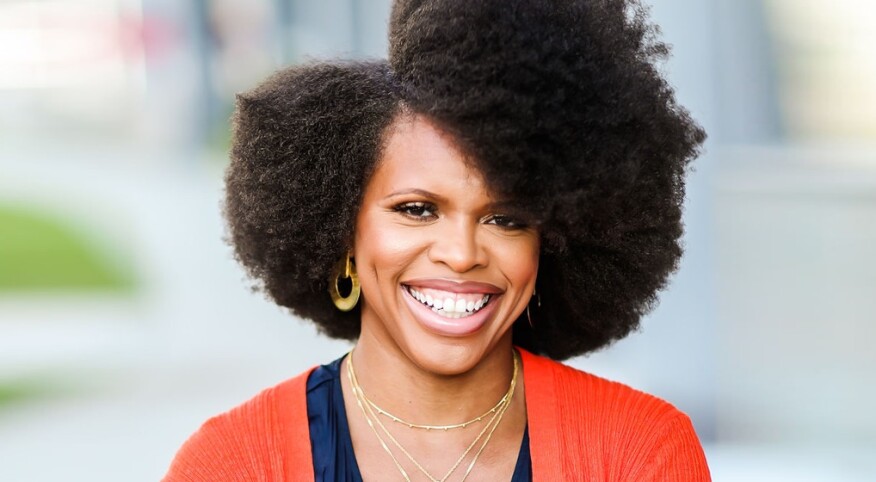 Are you feeling unhappy, overwhelmed or resentful about certain parts of your life — like your relationships, work or other responsibilities? Or maybe you haven't taken time for self-care lately or feel guilty if you do.

You may struggle with setting boundaries.

"People can't meet a standard that we never express," writes therapist and content creator Nedra Glover Tawwab in her new book, Set Boundaries, Find Peace. (Spoiler alert: She'll join Sisters From AARP at an exclusive live event on Fri., April 16, to discuss the book. Read on for details.)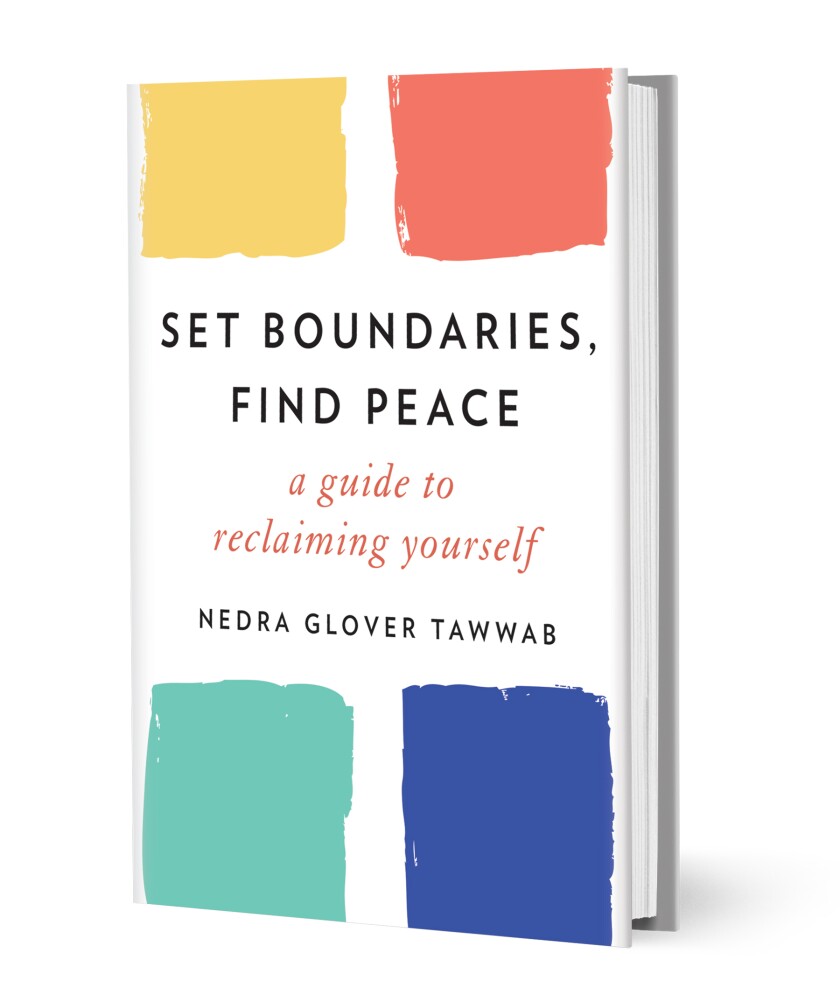 As her book opens, Tawwab reveals that boundary issues can be disguised as other problems. But that setting boundaries can set us free.

Whew. Being set free. What would that feel like for you? Probably pretty good.

But before you freely feel the breeze, understand what boundaries are. Are we talking about building fences around our hearts or shutting out people in our lives? Not necessarily. (Though you may find, after you set standards, that some situations are no longer a match.)

In psychology, a boundary is simply a limit we set to protect our integrity, with this then helping us to set realistic limits on relationships or activities, the American Psychological Association notes.

Practically speaking, boundaries can be as simple as not allowing people to smoke in your home, as Tawwab discovered she could request of her mother, noting you will be unavailable to work overtime or simply saying no to requests that aren't in line with your goals or that feel uncomfortable. And yes, that can include skipping family or social events that feel draining or unhealthy — sorry Aunt Sarah — or declining requests to lend money to friends. Saying no is not selfish in these cases. Saying no helps protect you.

If you're wondering if creating boundaries could help you, Tawwab reveals when it might. Here are signs you need boundaries, according to Tawwab:


You feel overwhelmed.
You feel resentment toward people for asking for your help.
You avoid phone calls and interactions with people you think might ask for something.
You make comments about helping people but getting nothing in return.
You feel burned out.
You frequently daydream about dropping everything and running away.
You have no time for yourself.
That's a list. But one reason we don't set boundaries is that we can be afraid of how others will react. Or we can feel guilty for prioritizing our needs.

"It isn't easy to set limits, especially with the people we love. It may seem far worse to risk making someone mad than to have an uncomfortable conversation," Tawwab writes. "[But] people don't know what you want. It's your job to make it clear. Clarity saves relationships."

It's also important to know what to do if people don't respect your boundaries. And how to communicate your preferences effectively. Of course, people should immediately respect your standards, especially when it comes to your body and personal preferences for health and safety. But some issues may require us to do more than simply state a boundary, as Tawwab confirms. Action can be required in addition to holding people accountable.

When we create healthy boundaries, however, it can lead to feeling "safe, loved, calm, and respected," Tawwab explains.

So how do you set these standards? Tawwab, who also helps people create healthy relationships via her informational and inspirational posts on Instagram, where she has more than 850,000 followers, outlines specific and actionable tips in her new book.

And, remember, she'll speak with me and Sisters From AARP exclusively on this topic at a live event on our Facebook page on Fri., April 16, 2021, at 6 p.m. ET. Click here to RSVP and get a reminder.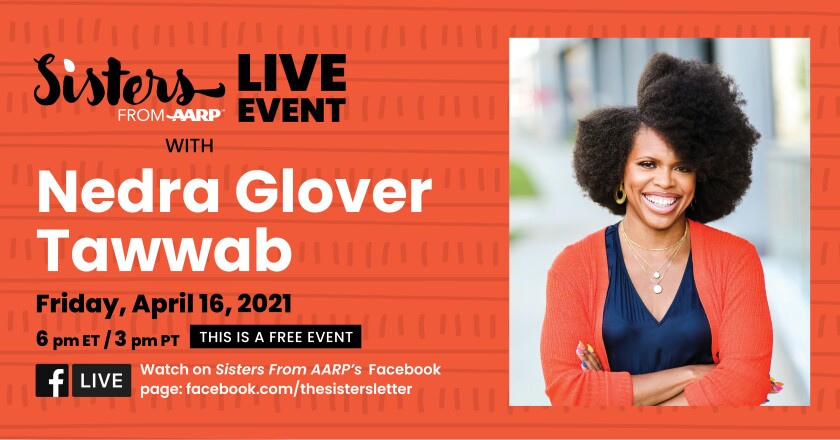 Up for discussion at the event:

Why boundaries are important
How we can express our needs, even if we're afraid of rejection
How we can become empowered to pursue peace in all kinds of relationships — and in our lives
And more
Plus, if you attend, you'll get the scoop on a fun surprise; we'll share the details at the end of the 30-minute session.

So join us for actionable tips. Catch the replay if you want to watch more than once. And consider this: "It is never too late to do better," Tawwab tells Sisters. "As you get older, your quality of life becomes more important, and therefore, relationships impact your quality of life."

We'll look forward to seeing you on Fri., April 16!