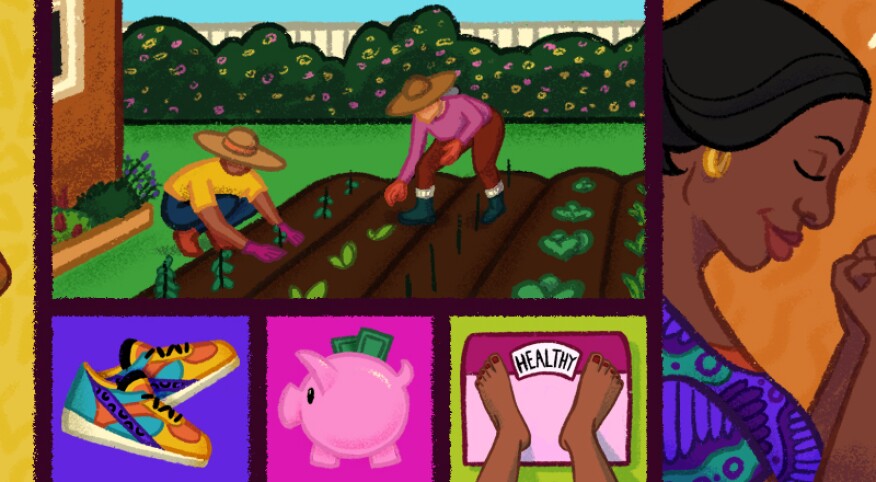 Update: The official entry period for this contest has concluded. If you're not yet a subscriber, be sure to sign up for Sisters today so that we can inform you of future contests.

It's a special month for Sisters, and we're so glad you're here to help us mark the occasion! With this week's issue, the newsletter that celebrates Black women and the bonds we share is two years old. (Our official birthday was Friday, Aug. 7.) Fittingly, Saturday, Aug. 1 was National Girlfriends Day. Sunday, Aug. 2 marked National Sisters Day. And for those of you celebrating your own birthdays during the month, we want to shout out all our Leo and Virgo sisters! As we grow older, isn't it great to be able to count among our friends those we have known for decades?

Of course, true friends see us through good times and tough times. So much has been happening over the last several months — the pandemic, the economy, a national reckoning over systemic racism. Could you even imagine surviving it all without the support, encouragement, acceptance, humor, empathy, grounding and affection of gal pals and besties? Our spirits are weary from it all and in need of comfort and healing. Girlfriends are good medicine.

That's why the newsletter team has themed our latest essay contest "Sisterhood Is Self-Care."

To enter, tell Sisters a brief story about your special connection with a girlfriend or sister circle. Share the ways in which your connection helped one or more of you to make a transformational self-care commitment. We're talking about the kind of habits that allowed you to surmount an obstacle, reach an important goal, or simply live a happier, healthier life.

For instance, did girlfriend power help you to…

Reach a healthy weight?
Find a happy relationship?
Reach a career milestone?
Start a business?
Plant a garden?
Recover from or manage an illness?
Join a house of worship or deepen your faith?
Reach a fitness goal such as running a 10K?
Reach a savings or other financial goal?
Learn a new hobby or skill?

We'll choose among the submissions and award four prizes, all in the form of Visa Gift Cards:

Grand Prize: $2,000
First Prize: $500
Second Prize: $300
Third Prize: $200

Our lucky winners will be able to spend the money any way they like, but it's a great opportunity to keep those pampering partnerships going. If you're among them, will you splurge on mani-pedis for a year? On new fitness gear? On telehealth sessions with a nutritionist or other wellness pro? For sure, you'll want to celebrate with your sister-friends!

The contest ran from Tuesday, Aug. 4 through Friday, Aug. 7. You can find official rules here. We'll announce the winners and share their stories in a future issue. Good luck!

Thank you, readers, for being a part of our community over the past two years. Now, who else is craving a cocktail and a slice of cake?