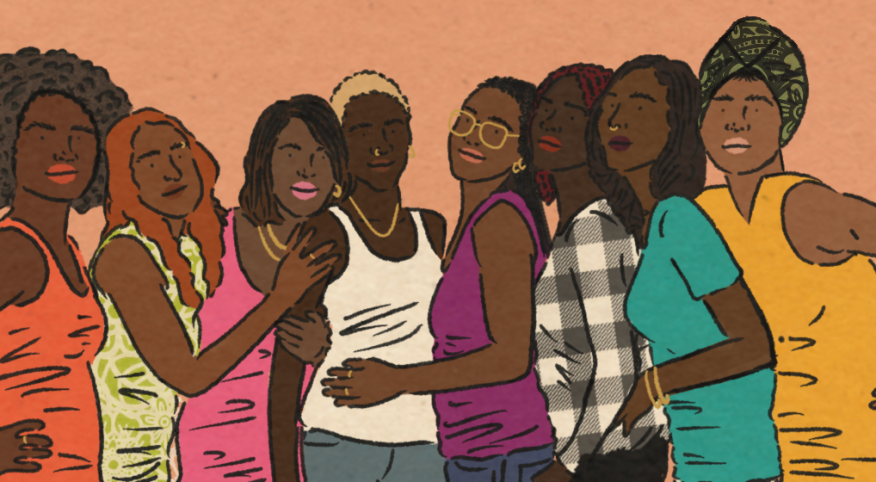 Imagine for a moment that you're starring in a box-office buddy caper like Ocean's Eight (2018). The flick featured an all-female team planning to heist a $150 million Cartier necklace during the Met Gala. Remember Nine Ball, Rihanna's character, the dreadlocked digital genius who could coolly hack into any security system faster than you can say "Roll me a blunt"? Or her tech-wiz sister, Veronica (Nathanya Alexander), who fashioned a special magnet to spirit away Daphne's (Anne Hathaway) glittering necklace at the appointed time?
The point is, whenever we're up against life's big moments, we need a crew to get through — and we fully appreciate each member for her unique gifts and personality.
What about Amita (Mindy Kaling), the jeweler recruited to quickly refashion the bauble's stones into seven smaller pieces that could evade detection (and who hilariously evades the traditionalist scrutiny of her Hindi-speaking mother)? The point is, whenever we're up against life's big moments, we need a crew to get through — and we fully appreciate each member for her unique gifts and personality.
Who's on your team? Who has your back? Look no further than your super eight. The besties in your life, with a combined set of skills and years of expertise, ready to jump in with both feet. We all have our crew. It may not be eight, but most of us are lucky enough to have at least one Molly to our Issa, and we know that life just wouldn't be the same without them.

Often, one good friend may fulfill more than one of the roles below. These are my remarkable eight. Do they remind you of any of your BFFs?

1. The sage
This is the wise friend you call when you're facing a life crisis or you have a complex decision to make.

Maybe you've started a new job, have a health issue or a snag in a relationship, or you're going through a divorce. Who's your go-to friend, astute at understanding all the details and able to quickly unravel them? Maybe your sage is someone who's faced immense challenges herself and always comes out on top. She's the friend who's so enlightened that you refer her to other friends or family members because she's also nonjudgmental and kind. My sage is a breast cancer survivor, which makes her calm in a storm. She understands that most things in life aren't that big a deal, but when they are, you face up to them and take charge.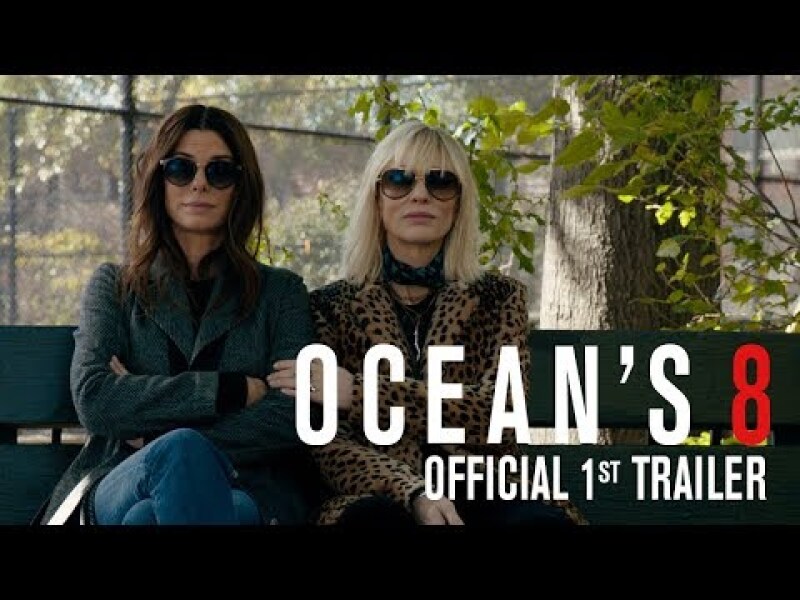 OCEAN'S 8 - Official 1st Trailer
2. The archivist
The friend who knows your history and Black American history, and can easily and quickly pull up the receipts.

This is the friend who knows you well and, without blinking an eye, can point to the place in your history or our collective history and put everything into context. She's plugged into the Black community, shops at Black-owned boutiques and, if you need it, she will hook a sister up with a Black mental health professional. This might be your professor friend with a bunch of letters — like Ph.D. or M.D. — after her name. She's the brilliant one who listens like a therapist but offers advice like a friend. My archivist was a mentee of my late father's. We met at his celebration of life, and she's been my friend and confidant ever since.

3. The straight shooter
This is your no-nonsense buddy. The one who'll tell you what you need to hear, not what you want to hear. No matter how hard.

This is the friend in your life who truly cares for you. The one who reminds you to get your will done and your preventive health screenings. She will offer to Marie Kondo the hell out of your closet or kitchen if you need it. She's who I call when I need help choosing health insurance, how much to set aside for long- and short-term disability, the ins and outs of shopping for a car, or how to handle an ethical dilemma. She's the friend I trust to carry out my medical directive because I know she's capable and thoughtful enough to make the right decisions on my behalf.

4. The fashionista
This girl will not let you go out looking like that!

She's the friend in your life you want to go shopping with because she's going to assure you that, one, it's OK to spend on yourself because you deserve it, and two, skip fast fashion and stick with good quality. She's up on all the best skin care and hair care products, and she knows the latest trends to shop for. But, most important, this is the friend who wants you to be happy and feel good in your own skin. She may try to push you out of your style comfort zone, but she appreciates and celebrates you just as you are.

5. The mentor
The friend who pulls you up and makes you better.

This is the friend in your life who unflinchingly puts into practice the ideal of reaching back to help another Black woman achieve. She is the one who calls to check on you and make sure you're demanding the most from yourself, but gives you a shoulder to cry on when things are feeling tough. From the first time I met my mentor, she graciously shared her work contacts and tips with me. She's my adviser, guru and guide, and a master of her craft. She makes you want to be better.

6. The elder
This is the woman friend you look up to and want to emulate.

If you're lucky enough to have one of these, treasure her. Aging can be difficult, and sometimes we tend to stick to friends closest to our generation, but having someone a few decades older can be a true gift. I look up to this friend in my life because she's still working full-time at nearly 80 years old. She has a great marriage and never complains about her health or aging. She's read practically every book published and challenges you to keep up with her intellectually. She always has a fierce new handbag and stays up on pop culture. This woman babysat me and became a second mama after I lost my own. Shout-out to becoming an elder stateswoman myself someday.

7. The motivator
The friend who takes calculated risks and somehow understands that life really is short, so there's no time like the present.

This is the friend who makes you believe you could climb Mount Everest. She's the one you watch in awe as she navigates her work and personal life while also stretching herself to do and be outside the box. This is the friend in your life who believes her friends can achieve anything they set their minds to. She pushes the boundaries and motivates you to do the same. She inspires you not only to write a "life list" but also to create a vision board, and then inspires you to tick off every item. She's fearless and determined, and she'd be who you'd call if you wanted to have an adventure and not just a vacation.

8. The rock
This is your bosom buddy. The one you can't imagine not having in your life.

All of your besties are important, but this is the friend who is your foundation. She's the friend you call when something great happens and the first call you make when you need a true friend. My sister is my rock. We share things with each other we dare not share with anyone else. We are as thick as thieves, and I can't imagine my life without her. We don't all have sisters by birth, but if you're lucky enough to have a friend as dear to you as a spouse or partner, no one else compares.