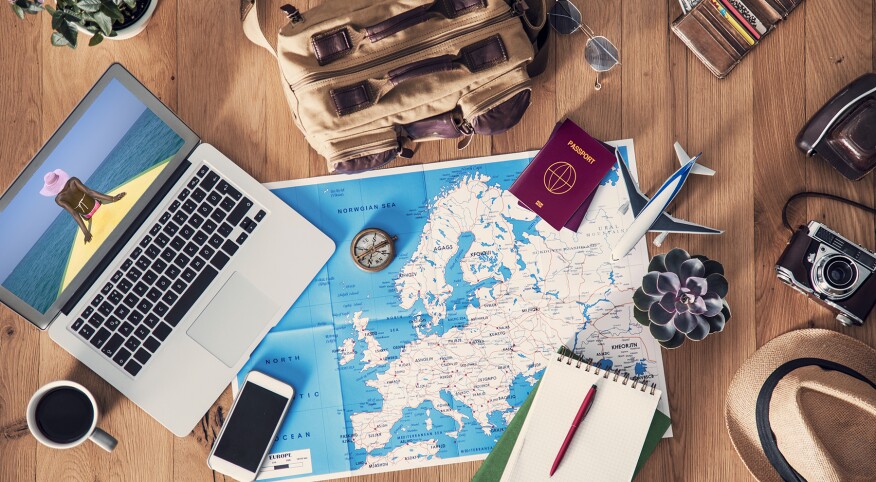 Sticker shock on everything from gas to groceries means we're shelling out so much for the basics that our leisure funds are getting squeezed. Finding creative ways to save helps keep summer travel in the budget.

1. Park it. During the pandemic, it was a godsend for many of the city slickers among us to escape our urban surroundings and explore the great outdoors. So, keep those nature girl vibes going and map out an itinerary that includes a visit to one or more of the 63 official national parks in the U.S. (In total the National Park Service oversees 423 sites, including many that are far less visited than big-name parks). A lifetime park pass, $80 for those over 62, gets you into all of them.

2. Save on Sundays. Are you ready to fly the friendly skies again? As an incentive, a study by the Airlines Reporting Corp. showed that Sunday was the best day to get the lowest airfares. But Sunday may not be the only day to save on airfare. A separate study by Expedia showed flight discounts on Thursdays and Fridays. Whenever you decide to jet set, consider getting a second booster, and be sure you pack face coverings, antibacterial wipes and hand sanitizer.

3. Fly from hubs. Insider tip: If you want to save some of your hard-earned coin, it might make sense to drive or take a taxi or a car share to a big-city hub. Airlines use hub airports to consolidate planes and cut costs. That means fares are cheaper and stopovers rare when you fly between hubs.

4. Be on alert. Whether you're the type of traveler who can pack and be ready to roll in a jiffy or someone who likes to plan trips well in advance, you can keep track of discounts on flight fares by subscribing to websites like Kayak, Skyscanner or Airfarewatchdog. These trip-savvy and time-saving sites will also notify you when destinations reopen to travelers and alert you to entry restrictions and quarantine requirements.

5. Eat like a local. Oftentimes, the concierge will point you to pricey restaurants near your hotel, and it's a given that you may find more affordable and authentic dining options outside of the tourist trap zone. So do yourself a favor, sis, and chat up that local shopkeeper or do a little web browsing on where to find cheap eats and Black-owned restaurants.

6. Find free attractions. Free is our favorite four-letter word. So why pay admission to chase waterfalls, swim at a beach or go on a scenic hike if you can explore similar sightseeing highlights free of cost? Before you pay to play, check online maps or chat with a local to find a similar activity that's safely off the beaten path. Search "free attractions" and your destination. While planning, you can compare destinations based on which offer the best freebies. For instance, Washington, D.C., with dozens of free museums and outdoor spaces, is a bargain for culture lovers. You can even enjoy free boat tours on the Anacostia River.

7. Bottle up! That same bottle of water you can pick up for a dollar at a drugstore or street cart can run you $2 to $4 per bottle at the airport! But here's a penny saver tip — tote your reusable water bottle with you, which can get through a TSA checkpoint, as long as it's empty. And once you're through security, simply fill it up at a water station and stay hydrated before you board and on your flight. Plus, you can save money on beverages throughout your trip.

To stretch your budget further, look for ways to save on home, food, auto, insurance and more before you go. Find more money-saving ideas, at aarp.org, from which this story was adapted.