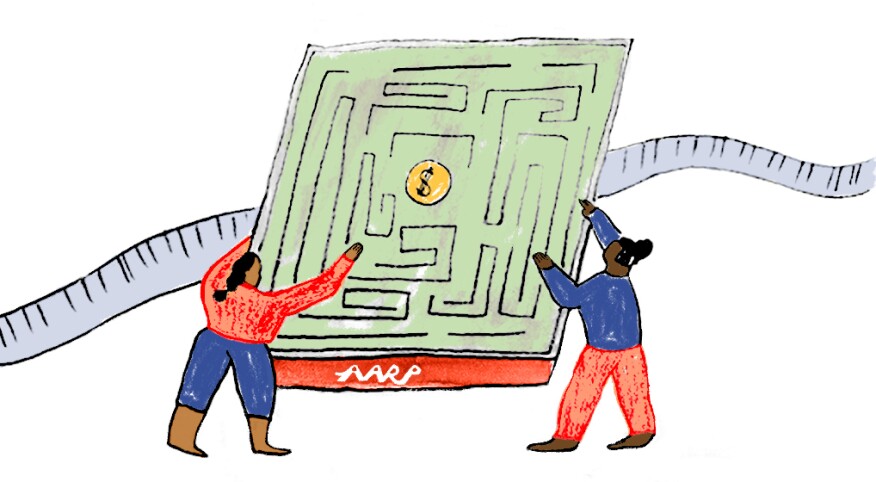 If you're already dealing with health issues or questions, and you get an unexpected medical bill, it can be a stressful situation. Now, maybe it's a smaller bill, like a few extra dollars owed for medical supplies. Or maybe it's a bigger one, like hundreds of dollars in lab fees that you thought your insurance would cover — or thousands of dollars owed to ER or surgical staff.

Many of us have been there. In fact, "[o]ne-third of insured adults ages 18-64 say there has been a time in the past two years when they received an unexpected medical bill after they or a family member received care from a doctor, hospital or lab that they thought was covered," according to 2020 polling data from KFF, a nonpartisan health policy research, journalism and communications organization. And "[a]bout two-thirds of Americans say they are either 'very worried' (35 percent) or 'somewhat worried' (30 percent) about being able to afford unexpected medical bills," KFF confirms.

So how can you handle these situations? Ideally, you've got an emergency fund that can cover the expense. But if it's a bill that goes beyond your savings, or you just don't have savings — no judgment, times are rough — a resource like AARP Money Map™ can help.

So, what exactly is this resource? Well, AARP Money Map™ is a free tool that can help you create a plan of action for unplanned expenses and debt repayment. It also can help you track goals and learn how budgeting can help you.

Anyone age 18 and above can use the tool, and you don't have to be an AARP member to try it. Just log onto moneymap.aarp.org, and click on the "Unplanned Expense" tool. From there, you can select the option for "Medical Expenses," where you'll answer a few questions about your expense — like whether you've already received the bill or whether you have a bill past due — before the tool gives you a plan of action. As part of this plan, the tool can give you tips for how to make sure you were billed correctly, negotiate with creditors to lower your costs, find new sources for funds and more.

When it comes to medical visits and bills, having a plan is key. In fact, it can be especially important for us as Black women to get health care, and be able to pay for it, as we can face "higher rates of undetected diseases, illness and chronic conditions," the National Institutes of Health's Office of Research on Women's Health confirms.

"AARP Money Map is really here to be that wise friend. You are a smart person — you've got to be savvy," notes Rachel Ballington, AARP Money Map™ product manager, who also notes that unexpected health expenses when you're already dealing with a health issue can feel overwhelming. As she adds: "AARP Money Map™ is here to say, 'Hey, everything's going to be OK. We're going to help you remember the steps … and lighten the load.'"

More Ways AARP Money Map™ Can Help

By the way, AARP Money Map™ isn't just a tool for unplanned medical expenses. It also can help you manage unplanned car expenses, home expenses and more; track your goals and learn about budgeting; and give you strategies for how to pay down debt you already have via the "Debt Manager" tool.

And while AARP Money Map™ and its "Unplanned Expense" tool are not for cases of job loss, death, rental assistance or income volatility, explains Ballington, when it comes to unexpected expenses, the tool can help in specific ways within different categories. "[H]ome is for things like your water heater or garage door breaking, not rental assistance, help with mortgage payments, eviction or risk of eviction," Ballington explains. "Auto is for things like a broken taillight or alternator, or body work needed after an accident, not car payments."

Furthermore, if you're balancing existing medical debt, mortgage payments, auto payments and other debt payments, "Debt Manager" is actually the right tool for you, Ballington confirms. With this manager tool, you can get guidance on how to prioritize payments when you don't have enough money to cover everything, and tips on how to negotiate new payment plans with creditors for debt you temporarily can't afford.

Finally, if you're wondering about your privacy if you use the tool, know that AARP does not collect any personally identifiable information within the tool itself. So you can use it without sharing that information. In general, AARP also uses "administrative, technical and physical security measures" to protect your data.

Ready to try it? You can take AARP Money Map™ for a test drive at moneymap.aarp.org.