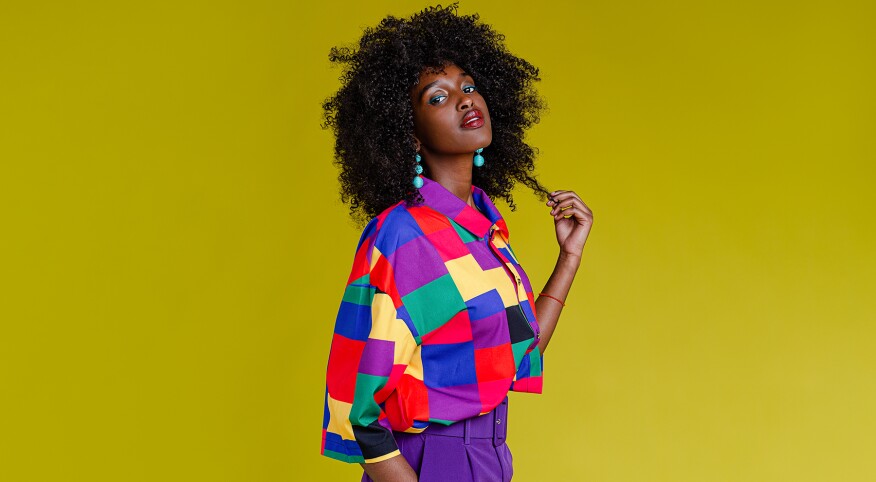 Chebe powder has gained a lot of hype in recent years. But this shouldn't come as a surprise. After all, some of the best-kept hair secrets stem from the motherland.

With origins in the north-central African country of Chad, sisters from the Basara tribe have been using chebe powder for centuries to reduce breakage and retain length. We're talking waist-length. It's no wonder that chebe powder is on seemingly every natural-hair bucket list. And with hair care brands incorporating this ingredient into their formulations, there just might be something to this buzzworthy beauty resurgence.

What is chebe powder?

This brown-hued powder boasts a blend of all-natural ingredients, including shébé seeds (from the Croton zambesicus plant), cherry seeds, samour resin, lavender, missic stone and cloves. These simple ingredients are said to soften, strengthen and moisturize dry and brittle tresses. When mixed with water, chebe powder becomes thick and claylike; it is then applied to the hair shaft. The result? Improved elasticity, more manageability and greater length retention.

The benefits of chebe powder can be amplified when it's combined with other moisturizing ingredients, such as castor oil and shea butter. A caveat? Slathering it on can get messy, so throw on an old tee you don't mind dirtying up. Plus, the natural ingredients in chebe powder can pose a risk to those with allergies or sensitivities; check the ingredients before using it. "If one is concerned about using chebe powder, it is highly recommended to patch test prior to full incorporation in a routine," says cosmetic chemist, formulator and licensed aesthetician Esther Olu.


Is chebe powder good for natural hair?

Natural tresses will likely respond well to chebe powder due to its moisturizing qualities. "As chebe powder does have African origins, it is most commonly used by consumers with Afro hair types [or] a tighter curl pattern," Olu says. "However, there are currently no known issues of using chebe powder for other hair types." But since chebe powder is ultra-moisturizing, those with finer strands may consider using less to avoid weighing the hair down.


Can chebe powder get me to waist-length?

According to Olu, there's currently no evidence that chebe powder stimulates hair growth, but "due to its propensity to retain hair length, this causes one to perceive that it stimulates hair growth," she says. And chebe powder's so-called ability to retain length is attributed to its moisturizing, strengthening and nourishing properties, which can reduce breakage: "Less breakage [leads] to more durable hair, which can indirectly [help] one grow their hair longer," adds board-certified dermatologist and hair transplant surgeon Felicia Ekpo, D.O.


How do I use chebe powder?

The beauty of chebe powder is its versatility. To simplify the experience, look for creams or hair masks that already contain chebe powder. Prefer going the traditional route? Buy a bag of chebe powder, mix it with water (or oil) and coat your strands with the paste, all the way down to the ends. Then braid your hair into chunky sections and let this old-school concoction work as a conditioning treatment.

Although the women in Chad are known to leave this mixture in for a few days, Olu says the recommended leave-in time ultimately varies. Just know the longer you leave it in, the harder it'll be to wash out. "If [you] don't want to have difficulty rinsing chebe powder from [your] hair since the mixture is a paste, I would recommend one to two days at best," Olu says. "As chebe powder functions [similar] to a hair mask, I would recommend [using it] one to three times a week [depending] on [your] hair concerns." In general, it's wise to follow the directions on the label.

Two chebe powder options: Everything Natural Chebe Powder (Amazon, $10) and Sahel Cosmetics Traditional Chadian Chébé Powder (SahelCosmetics.com, $17)

Two chebe powder–based product options: Alaffia Beautiful Curls Chebe Powder Deep Conditioning Mask (Target, $11) and Salwa Petersen Chébé du Tchad Hair Cream (Amazon, $78)

Prices are subject to change.