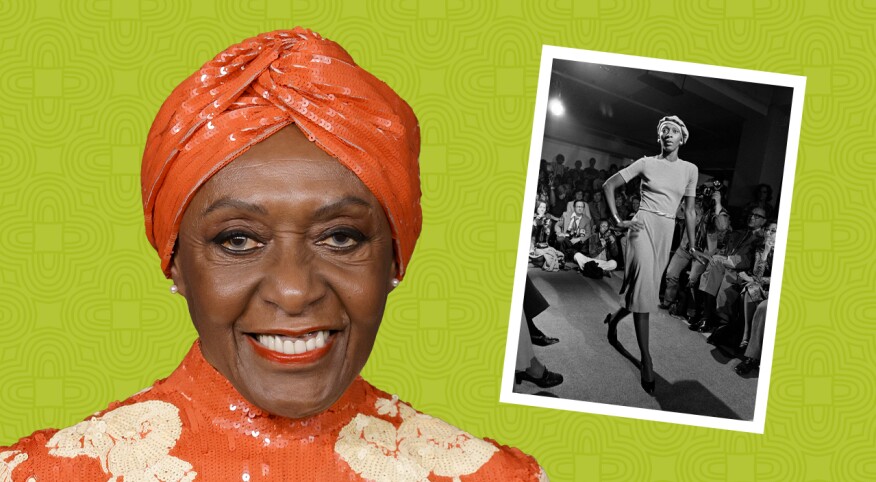 Last year, while I was on a retail therapy run, I paused when I saw Bethann Hardison's face emblazoned on a billboard for Victoria's Secret. I first interviewed the pioneering model turned agent for another publication in 1997, and as I gazed at the confident image of this uniquely beautiful, brown-skinned sister with a short gray natural and her arms crossed in an embrace – I smiled and thought to myself, "There's Bethann! She's still doing her thing."

As Black women, whether younger or older, we can see ourselves in this image of Hardison – bold yet vulnerable and commanding with dignity to be seen. I loved that in her golden years, she was featured in this inaugural "Undefinable" campaign for an intimate apparel brand that typically exalts youth and Eurocentric beauty. According to a press release, with this inclusive global campaign, Victoria's Secret celebrates "all women and every unique layer that makes them who they are," and it also featured curvy country singer Brittney Spencer and Paralympic athlete Femita Ayanbeku.


Hardison, darker and having a more androgynous look than her peers, stood out. The biggest feather in her catwalk cap was being cast in the 1973 Battle of Versailles fashion show in France, a monumental event to raise money to restore the historic palace.

Hardison, however, has always championed diversity and fought for the wider recognition of Black beauty in fashion. Now when we can count more than one Black model strutting down the runway for a top designer, we have Hardison to thank for that.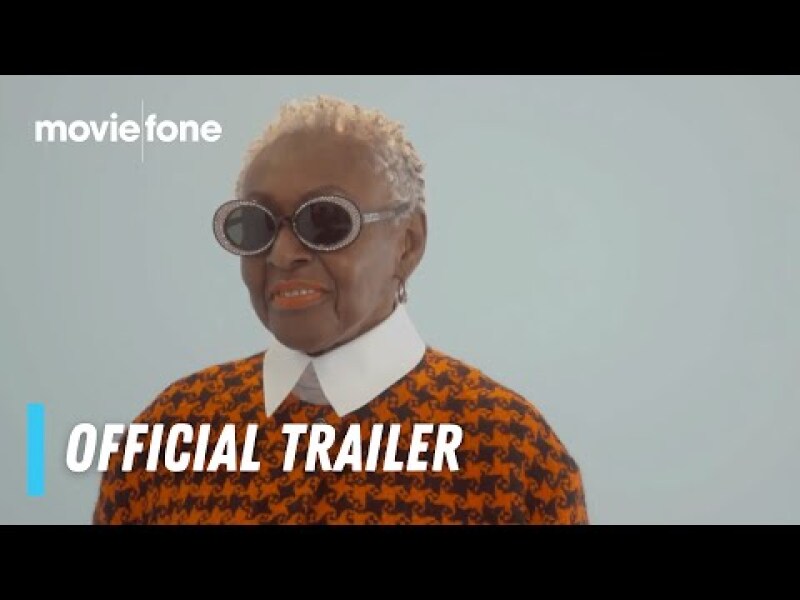 Invisible Beauty | Official Trailer
Do you have a favorite Black model? Share your thoughts in the comments below.

The native New Yorker grew up in Brooklyn, shuttled between the homes of her carefree mother and her strict, Muslim father (she spent summers with her grandmother in the segregated South). As a young woman, she was the first Black salesperson to work a showroom in New York City's Garment District. In the late '60s, WilliWear designer Willi Smith handpicked her to model for him. Hardison's website notes that along with Iman, Beverly Johnson and Pat Cleveland, she broke new ground in the industry as part of an elite group of Black models in the early '70s favored by top European designers.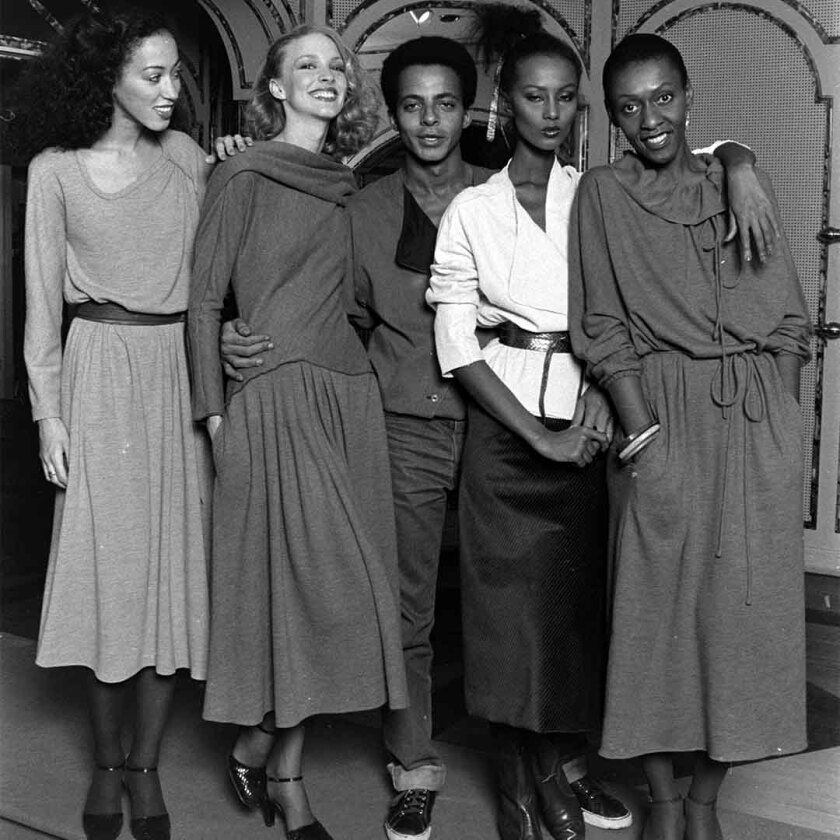 Hardison, darker and having a more androgynous look than her peers, stood out. The biggest feather in her catwalk cap was being cast in the 1973 Battle of Versailles fashion show in France. For this monumental event to raise money to restore the historic palace, Hardison was one of eleven Black female models, including Cleveland, Alva Chinn and Norma Jean Darden, who turned heads as they sashayed for the Black male designer Stephen Burrows. During Burrows' segment, according to Hardison's website she "proudly marched to the end of the runway, threw the train of her woven, canary-yellow dress to the ground, stood still and defiantly stared into the audience." Celebrity and social elite onlookers (Grace Kelly and Josephine Baker were there), cheered and clamored for the Americans' victory over the French, and the epic fashion showdown brought American design to prominence on the world stage and shocked the French world of couture in the process. As Out Magazine put it succinctly, these were "the spiritual mothers of the supermodels who ruled the '90s.

Hardison's motivation has always been to gain equal opportunity for Black models, and her motto is, "Activism needs to remain active." In 1984, she founded the Bethann Management modeling and talent agency, where she represented top models of color like Veronica Webb, Roshumba Williams, and Tyson Beckford, whom she launched as the face of Ralph Lauren Polo. From there she upped the ante by calling out major fashion designers for the jarring lack of Black models they cast to walk in their runway shows – first in 1988 as co-founder of the Black Girls Coalition with supermodel friends Iman and Naomi Campbell; in 2007 via tense town hall meetings attended by model agents and fashion insiders like the late André Leon Talley; and again in 2013 by founding the Diversity Coalition and writing scathing open letters to fashion councils worldwide.

In 2014 the Council of Fashion Designers of America (CFDA) recognized Hardison's transformative role with a Founder's Award, and the organization supports her Designers Hub, which is described on its website as "a network of fashion industry professionals dedicated to fostering, guiding and empowering new generations of Black designers and Black-owned fashion brands." Currently, Hardison is an advisor to the CFDA and Gucci and leads conversations about systemic racism that were reignited by the Black Lives Matter movement.


Hardison was one of eleven Black female models, including Pat Cleveland, Alva Chinn and Norma Jean Darden, who turned heads as they sashayed for the Black male designer Stephen Burrows. As Out Magazine put it succinctly, these were 'the spiritual mothers of the supermodels who ruled the '90s.'

During this interview for Sisters from AARP Hardison, now 81, was just as straightforward and sincere as she was when I spoke with her nearly 30 years ago. We chatted via Zoom about Invisible Beauty, the acclaimed documentary she co-directed that celebrates her legacy. Initially, Hardison says she didn't believe she had a story to tell, but with coaxing from friends and co-director Frédéric Tcheng, she acquiesced.

"I was working on another documentary about the [fashion] industry. Then eventually I thought maybe there was no need to do it anymore because a lot of the actions I had taken helped to improve the industry. And people would say to me, 'Someone still needs to do a documentary on you.' I didn't see that," she says.

We know how deserving Hardison is of her flowers. In Invisible Beauty, her journey unfolds over decades of archival footage interwoven with poignant scenes that follow the stylish elder in the current day. The intimate portrait invites us to get to know Hardison's softer edges as mother, mentor, friend, and nomad.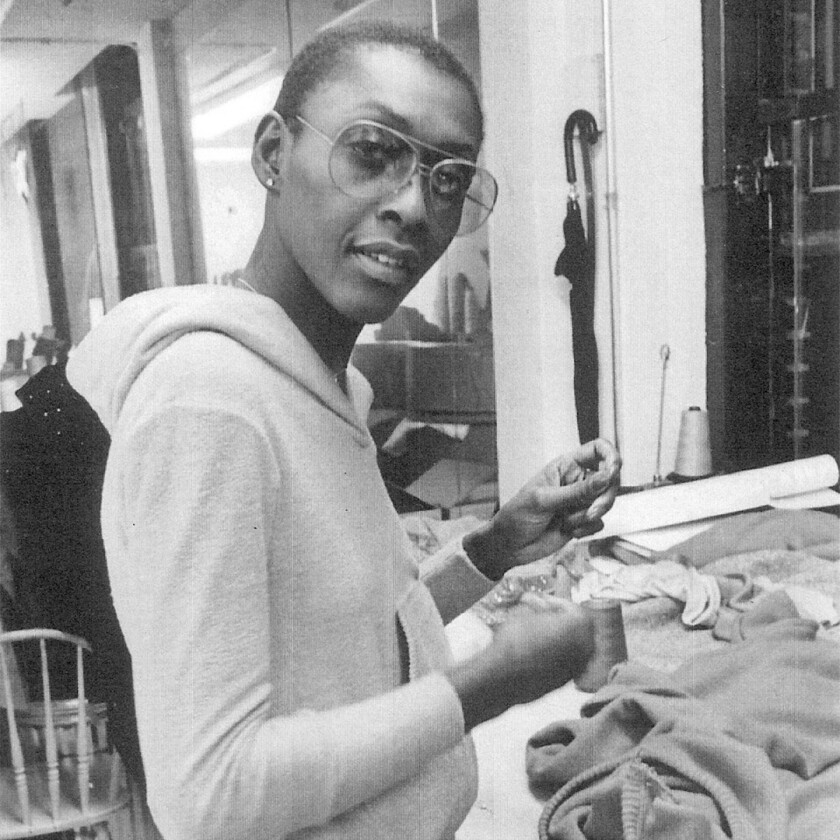 "I think being alive is the moment," she says in the film.

Of the film, which premiered at the 2023 Sundance Film Festival and for which she and Tcheng were honored by the Maysles Documentary Center, she says,"I like what we did when I walked away from it. I like it even more because the audience is so taken with it."

*Sisters from AARP: ​​What would you say is your proudest accomplishment?

Hardison: I don't know if I was proud about being able to change the landscape of the model industry in that sense. But I'm happy that [the designers] all stepped up. I'm very proud that I poked a long time, but I stayed in the lane and I believed in them. I believed that they would change. I'm very happy about that. I'm very happy that [my son] Kadeem Hardison was Dwayne Wayne on A Different World. I love the fact that I've always had a great son because he's such a nice guy; never any problems that a lot of parents have with some of their kids. I'm very proud of my determination. I think there's a certain thing called objectives and goals, and you do 'em. Ambition requires a great deal of passion as well as planning. And I just think I'm mostly happy that I was able to live as long as I have healthily. So I think I'm pretty happy with who I am, and I don't know what I could ask of myself more.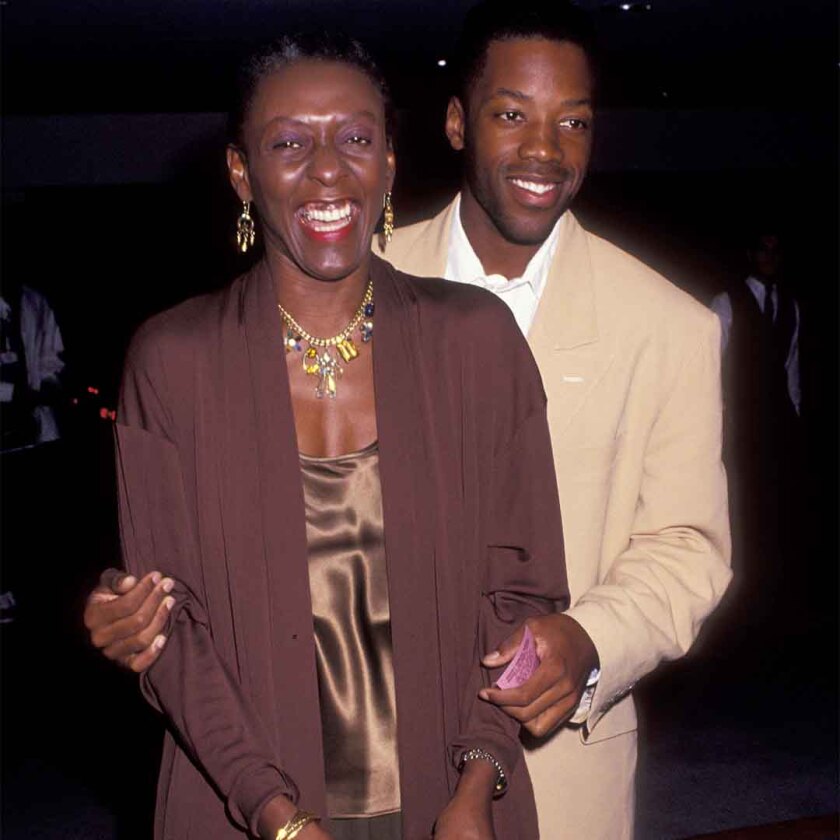 Sisters from AARP: In the film you were working on your memoir. Are you still working on it?

Hardison: Oh my gosh, my love. I should be working on it. The film continues to take precedence over the writing of the book. But during my birthday week [her birthday was September 30], I'm going up to my house in upstate New York, and I'm going to try and write as much as I can. And I got to keep writing and not think that I'm finished because that's how you stop. I'm sure there are so many stories in my head, so I will hope to finish it by the end of December for sure.

Sisters from AARP: In watching the documentary, I was inspired to see you live between New York City, Mexico and upstate New York. Is there a different reason you go to each house or a different feeling that you get from each one?

Hardison: Good question. Yeah, I do. I often say I'm a real New York City kid. I don't care what happens in this city, I love New York City. Maybe some people say, well, yeah, because you're not here all the time. Well, that may be true. Wherever I am, I never miss the other. The other place that I've added to my life is Morocco [and] I love the little place that my friend built me. I was there for a month and left there just a couple of weeks before the earthquake. And I like being in my home upstate and up the mountains of Mexico. Each one brings me something different. You're right, it's a different vibe. And if I was to leave this earth, I would like to leave [my homes] to people that I liked.

Sisters from AARP: It was touching to see Kadeem in the film. Did you gain a different perspective about your relationship?

Hardison: The film sort of leaves people thinking that [our relationship is] more complicated than it is. All it is with me is that I would slightly suffer that Kadeem would just disappear. But we never had a terrible relationship because we're so fond of each other. And that's part of the problem with him, he would start feeling self-conscious about things he didn't feel he was succeeding at. So that would be his thing. And for me, [I] was just missing this guy who [I] just adore so much. He's so funny. We're both comedic. My mother was comedic. We just love talking to each other, laughing. So that was missing, and it's just at that moment that [co-director] Frédéric was around me and it seemed like he became my father, my confessor. I would just tell him about anything while we were working together. And I mentioned this [dynamic with Kadeem] to him and he kept it as part of the film. What was so interesting was once he interviewed Kadeem is that he also opened up so warmly, and [was] good in explaining all that. That was really wonderful to see.

Sisters from AARP: What do you do for self-care?

Hardison: Well, I love to be alone, which is so important. I love to travel alone because whenever I go, there are always people waiting for me. So it's easy for me to say that. I also like getting massages and I'm big on Korean spas, so I do that often when I'm in New York City specifically. And I just try to make sure I eat the right things and take care of my body.

Sisters from AARP: You mentioned that you like to spend time alone, but you also seem to have a lot of girlfriends, like Iman (age 68). How important are your female friendships to you?

Hardison: Iman is like family, and she's been in my life since she came to this country. I have a lot of young friends, [but] I don't have enough older friends. So I do appreciate my feminine friends. They're very important, and I appreciate the male gender as well. I think I just like people, but I also know how to be away from them.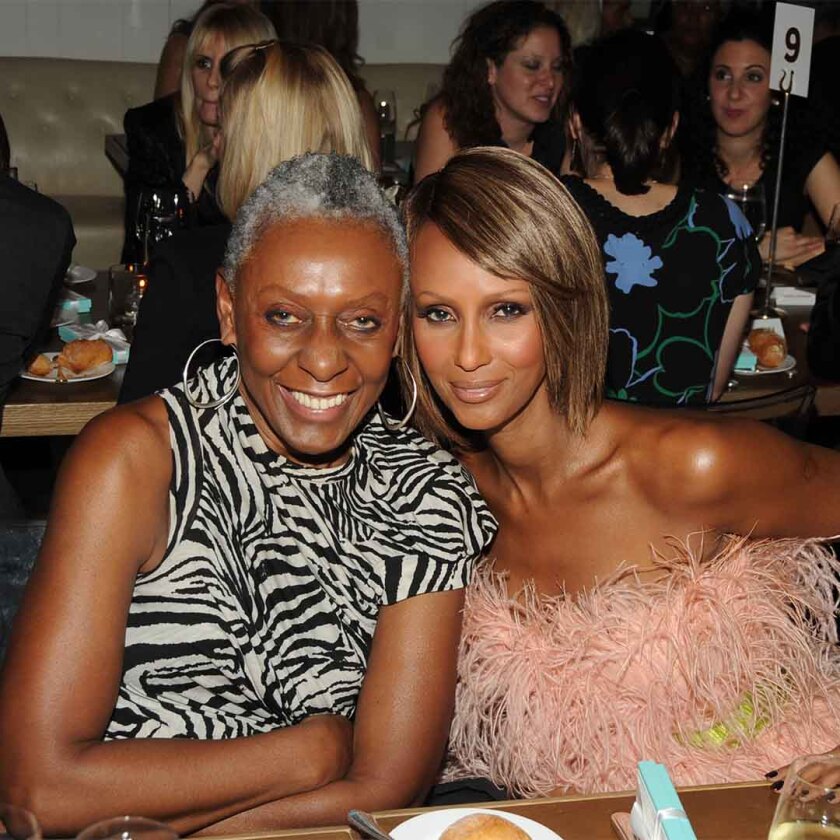 Sisters from AARP: How do you plan to find more friends your age to confide in?

Hardison: I used to have this relationship with Toni Morrison that I really liked. Toni wasn't even a famous author at the time. I didn't know [until] decades later that she was an editor at a publishing house until she started telling me that I needed to get a book out. There are people that fall into your life in a certain way. I have so many young people in my life. So it's nice to have people who have been around the block and who have compassion and care for others, but also can gossip and laugh at things. Just a good human [who has] been on earth a long time. There are a couple of people that I am casting (laughs).

Sisters from AARP: What motivates or inspires you at this point in your life?

Hardison: When I'm in meetings with the Designers Hub, I'm always inspired by them, the emerging designers [of color] that are coming up. I walk away really being touched [by] watching them grow. I'm also working on adding a little to my property at the beach in Mexico. I'm just finishing up a little two-story, but [with] more security because I always lived in the open. So now at this stage of my life, I have to stop acting like I'm a jungle girl and just go to a place where you can close the door and have air conditioning and Wi-fi. So I think I'm inspired by the idea that I've actually accomplished this [renovation], and it should be finished when I go down in December.

Sisters from AARP: You strike me as fearless, but did you ever have any trepidation about being a Black woman living on your own in Mexico?

Hardison: No, not at all. When I say security, I mean security even from the scorpions (laughs). It didn't need to be [security from] a man or the cartel. Mexico was my first country outside of America. I've always been connected to Mexico. Look, I don't have money, and I never had a lot of money. The things that I bought, we were blessed [with]. Kadeem bought the house in San Miguel, a colonial town, and he's been once in 24 years now. The property is a tiny little surfer village. I never thought anything about being unsafe. But I did [the renovation] now because as [I] get older, the Mexican gentleman there that works with me said, 'Why don't you give yourself a little comfort?' And working with Gucci, I had a little extra money, so I was able to put it into that.

Sisters from AARP: You said in the film that you didn't want to be remembered for running a modeling agency. So what would you like to be remembered for

Hardison: Being a compassionate human being. That's the truth.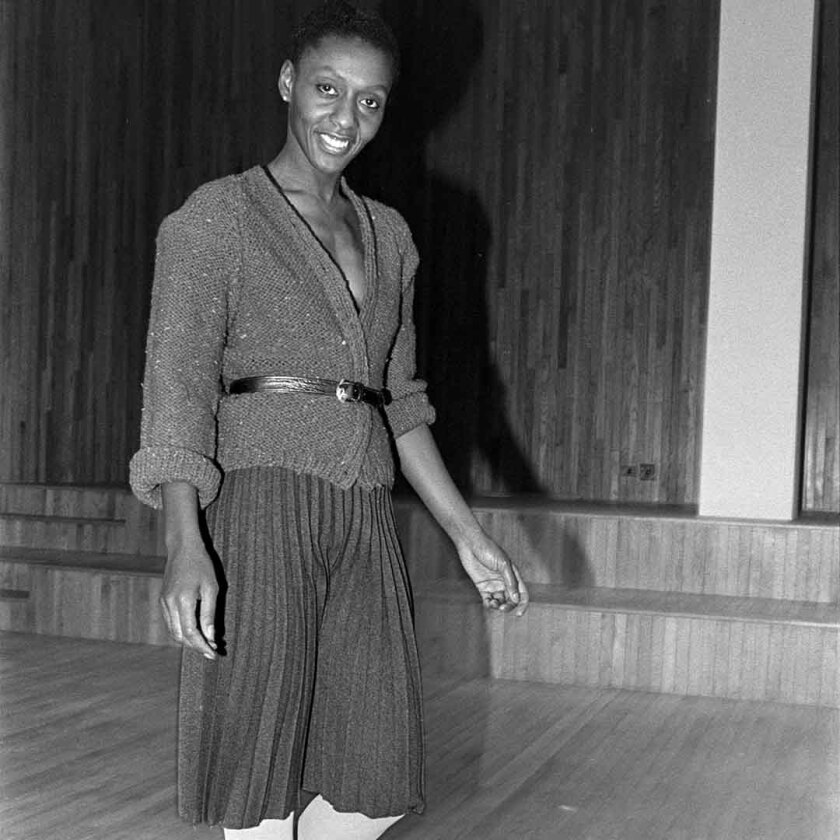 *This interview has been edited for length and clarity.