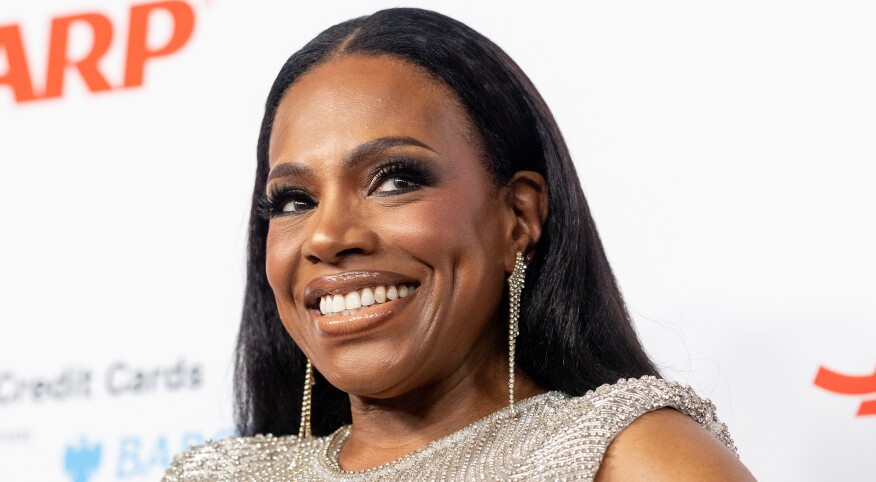 If you need a lesson in strength, self-love and simply not giving a damn what people think, our sister Sheryl Lee Ralph will give it to you straight — and will likely be sporting a bold, lovely lip while she's at it.

Blessed with fabulously full lips and flawless, melanin-rich skin, Ralph can rock any lipstick shade. Some of the most coveted colors at the moment are the ones you've probably seen her character, Barbara Howard, wear on ABC's mockumentary sitcom Abbott Elementary — from ravishing reds to pretty plums. These stunning lip looks have fans scouring the internet during commercial breaks for the same exact shade. Don't believe us? Just ask the show's makeup department head, April Chaney: "I've had over 500 DMs about Sheryl's lipstick," she said in a Gold Derby interview.


It's giving big lip energy

Ralph may be at the top of her game, but she's as outspoken as ever. Every word she speaks is projected with passion and backed by conviction. The living embodiment of owning your power, the Emmy Award-winning actress knows who she is and what she wants, and she isn't afraid to speak her mind. Not only does her lipstick color complement her candor perfectly, but it serves as a reminder that there's power in our pout — from its naturally exquisite beauty to the words that come out.

At 66, Ralph is wielding that power oh so gracefully — and intentionally. Her current role is a prime example, as she helps shape the conversation about the inequities that still exist in education. "There's some people that are feeling a bit uncomfortable about the show, and my thought is if you're feeling uncomfortable, that's a good thing, because that's how we get change," she told Sisters in 2022.

She's also known for her longtime HIV/AIDS advocacy, leveraging her voice to raise awareness about the disease and how it affects the Black community. "When I was talking about HIV/AIDS and [the risk to the Black community], people told me I was stupid, I was a loose cannon and that I just needed to [stop] talking about these things. It was not popular, but it was what we needed to hear," she told Sisters.

Other issues she's been vocal about include the health and well-being of Black women, mental health and gun violence. And when it comes to lessons in self-love, she doesn't mince her words. During a red carpet interview, Ralph was asked what her message would be to her 15-year-old self: "There's nothing wrong with your nose. There is nothing wrong with the shade of your skin. There is nothing wrong with the way your hair grows out of your head. And there is certainly nothing wrong with your lips, because there will be some people called Kardashians and they will pay $10,000 for your lips."

So, if you're looking to level up your lipstick game, let Ralph be your inspo. Here are some tips:


1. Start with a clean canvas.
To achieve that smooth, Ralph-inspired finish, consider exfoliating (no more than twice a week). If you know you're going for a lip-centric look the next day, slather on a lip sleeping mask the previous night. The next morning, dab on some more before a shower (the heat and steam really help soften the skin). Then, use a damp towel to gently rub your lips so the dead skin flakes off. Another round of lip mask goes on to keep your freshly renewed lips soft till lipstick o'clock. Then when it's time for lip color, it goes on like butter.

Three lip sleeping mask options: Laneige Lip Sleeping Mask Intense Hydration with Vitamin C (Sephora, $24), Ulta Beauty Collection Lip Sleeping Mask (Ulta, $12) and Kiehl's Buttermask for Lips Overnight Lip Treatment (Amazon, $35)


2. Make it last.

Ralph's lipstick never has a smudge in sight. Not only are lip liners great for creating a precise look, but they can increase the longevity of your lipstick, acting as a primer to ensure your color stays put. Line the outer edges of your lips with a sharp lip pencil. Then, fill in the rest of your lips with the liner before topping it off with lipstick.


3. Amp it up.

Apply a little foundation or concealer to your lips to create a neutral base. This allows the true color of your lipstick to show. Want to take things up a notch? If your lipstick has a matte finish, add a layer of gloss for a touch of shine. A small dab on the center is all you need. Press your lips together to blend, and you'll be giving big lip energy for days!

Three lip gloss options: Fenty Beauty Gloss Bomb Universal Lip Luminizer (Sephora, $21), Anastasia Beverly Hills Crystal Lip Gloss (Sephora, $20) and The Lip Bar's Gloss Up Sheer Finish Gloss (The Lip Bar, $14)

Note: All prices are subject to change.