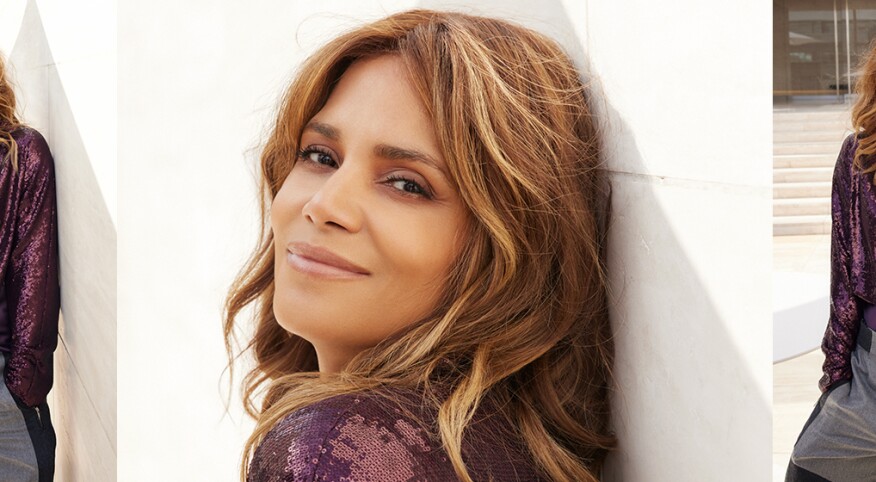 Halle Berry's been a part of our world for over three decades, impressing us with her style (remember the short pixie cut she rocked in the '90s?), her suitors (including marriages to former baseball player David Justice and singer Eric Benét) and her box-office sustainability. She's appeared in more than 40 movies over the course of her career, and the fourteen films that she's had a leading role in — blockbusters like
X-Men
and
Boomerang
— have earned over $800 million worldwide. In 2002, when Berry became the first Black woman to win an Academy Award for best actress, that honor divided us into two camps: those who lauded her accomplishment, and those who felt some kind of way because the kudos came for her work in
Monsters Ball,
a film where she had a nude sex scene. But as we debated among ourselves, Berry kept living her life. She continued to rep Revlon (she'd been a model with them since 1996) and in 2017 she took a life-altering, meditative trip to India. "All the goodness and the things I have in my life now are all because of that moment," she says, "because I started to take control of my life in a different way."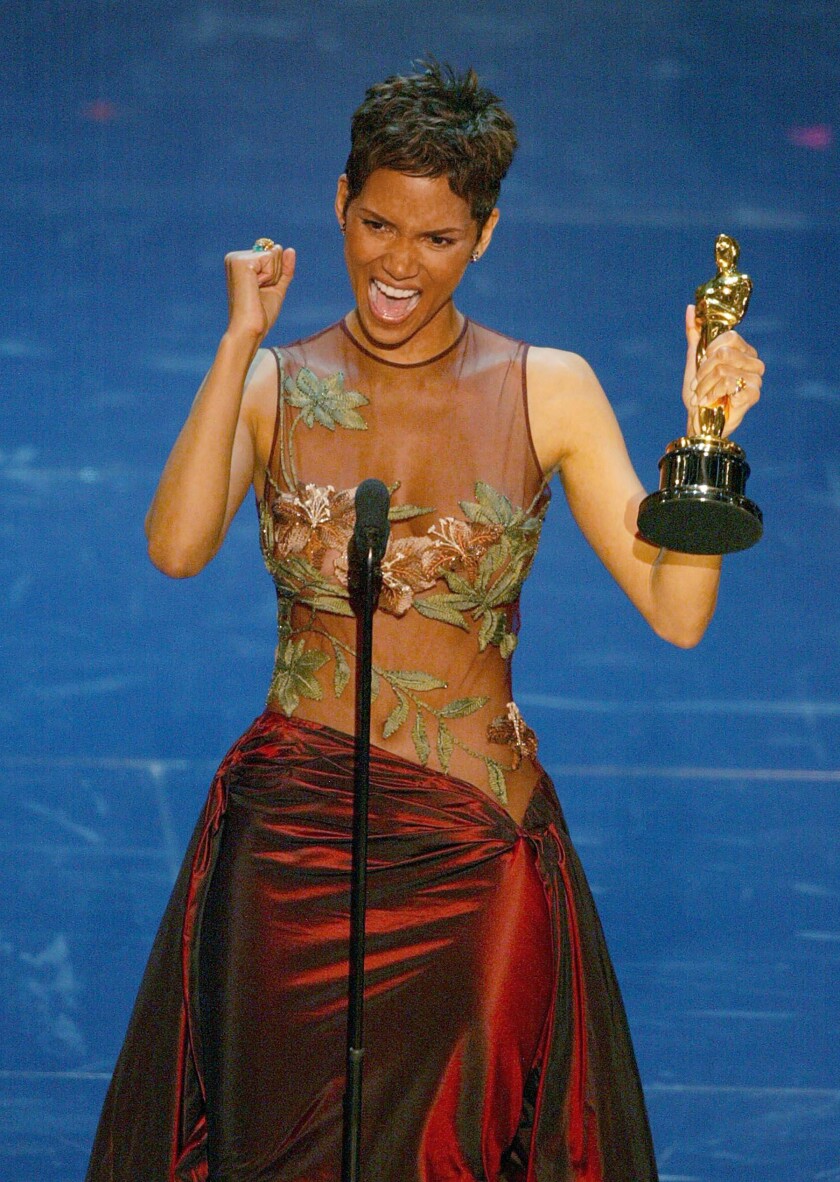 That goodness includes her children, Nahla and Maceo, and the new man in her life, musician Van Hunt, whom she didn't meet face-to-face until after they'd talked on the phone for four months. Leaning into her passion for physical and mental fitness, Berry recently founded re-spin (re-spin.com), a women's health and wellness platform. And in 2021, she both made her directorial debut and starred in
Bruised
, the story of a disgraced MMA fighter trying to triumph over the obstacles in her life. For this project, Berry hired as many women as she could behind the camera, while simultaneously taking one for the team in front of the camera; early on she broke two ribs while filming a fight scene. Now, at age 55, Berry shares with interviewer Natasha Stoynoff her thoughts on motherhood, finding true love and why
Bruised
meant so much to her. —The Editors
On the challenge of both directing and acting in
Bruised
There's a quote that has stuck out in my mind since the beginning [of working on
Bruised
] and it's by Maya Angelou. She said, "There's no greater agony than burying an untold story inside you." And I had to get this out of my body. I had to tell this story for whatever reason. From the time I got this script, it was a part of me. I knew it. I understood the world that I wanted to create. I saw it in my mind's eye. I was a gymnast when I was a kid, so being physical was something that was natural for me. I just was passionate. And I was refusing to take no for an answer. I was facing my fear. I didn't know how I was going to do all of it, but I was going to do it.
On the domestic violence shown in
Bruised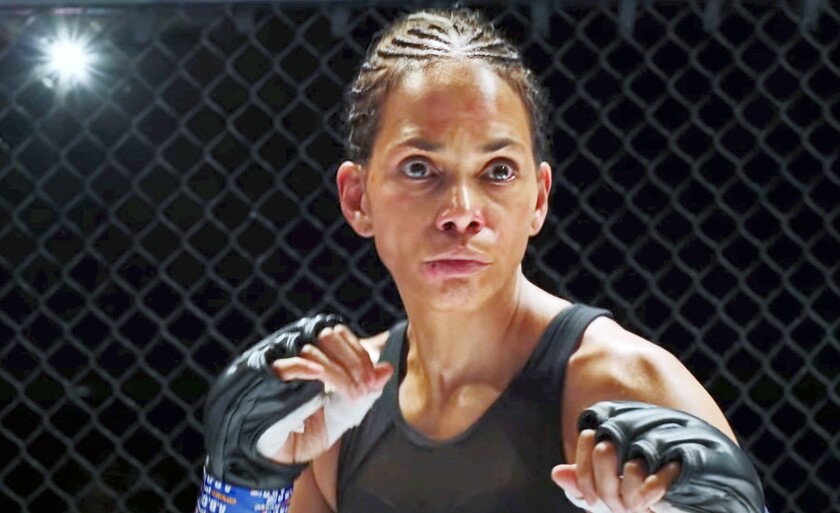 I got to create a world that I know. I do know domestic violence, not only working with the shelter for 25 years now, but it's how I grew up. I grew up with an alcoholic, violent father. So, I saw all of these things and I'm sure parts of what are in my subconscious and in my memory came out in me in this film. While some people might watch it and think,
That's harsh
, it felt very normal to me, which is how I knew it was true. I knew that I had to go towards the truth and not be afraid of putting this light in these dark places, because it's true for so many people in so many walks of life. So many people suffer with domestic violence in a real way. I certainly have.
On what her mother taught her about being a mother
My mom was one of the strongest women I know. She was a single mom. She had these two little Black kids. My mom's white, my dad's Black, and in the '60s and early '70s she was raising these two little Black kids once my dad left and she was alone. And parts of her family disowned her, the Black side of our family didn't want anything to do with her. So, she was like this warrior super strong woman that I'm really grateful that I got to grow watching her, because so many of her attributes got instilled in me, and many times it wasn't what she said, it's what she did. And I know now as a mother, I can tell my children everything I want, but they're watching what I'm doing. And that's what they remember. And I'm mindful of that. And I watched my mother struggle, be strong, face adversity, persevere, never quit, keep going. And I know that's where I get this quality from, watching her.
On how COVID helped her find love with Van
We were forced to only let our brains connect and lead with our brains and discover if we really had a real connection before our bodies decided to get involved, and I'd never done it this way. This is how I have a knowing [that] this is my person — because I fell in love with him before I ever met him. I fell in love with his mind, his conversation. I fell in love with who he was, how we could talk for hours and hours and never get tired. And I realized I really liked him. I really just liked who he was. And I can't say I really felt that way before. Now I have this new, amazing love in my life. He also has a son. So, we're living [as] this modern, blended family.
On lessons learned in India
I see things now and I act on it. It's empowering to be able to act and listen to your subconscious and let it really guide you in the way that I think it's designed to guide us. Sometimes we know something or we see something or we feel something, but we talk ourselves out of it. We don't act on that
ping
that we get, or that sense of knowing something. I no longer do that. And it was all because of that trip.
On beauty and aging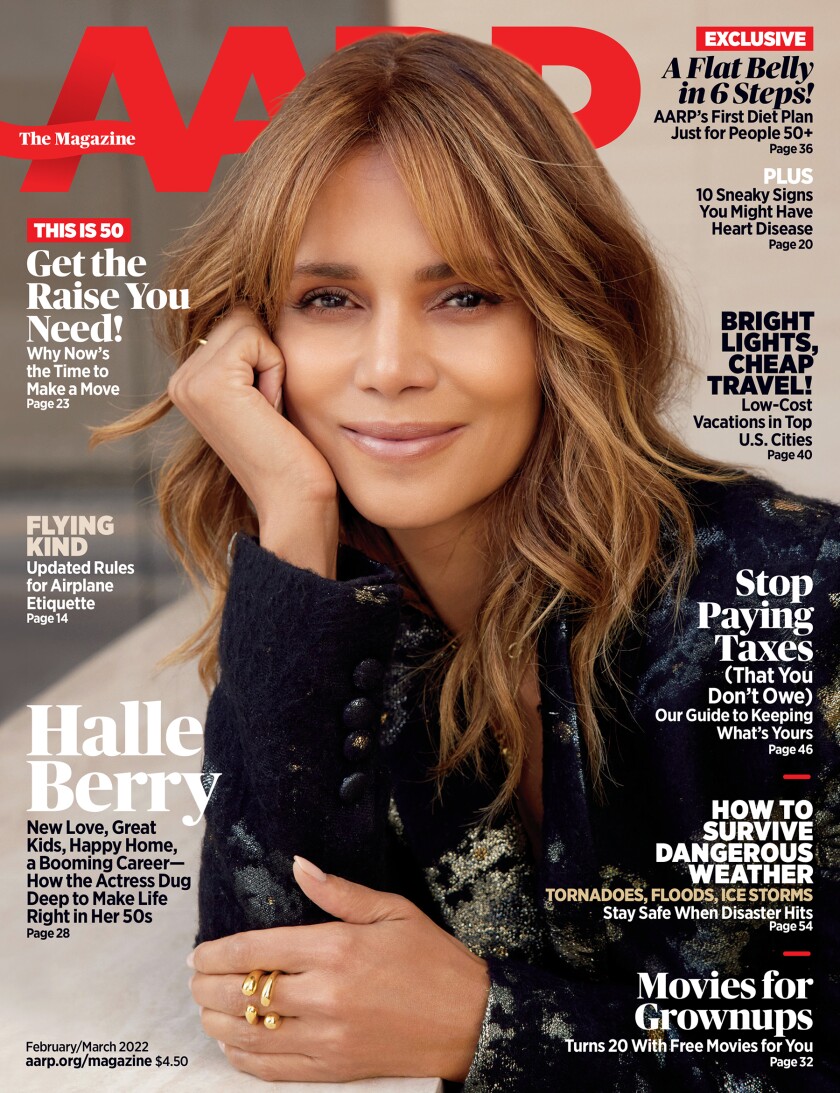 I see my face, my body, everything's changing, but I've never put all my eggs in that basket. Never throughout my life. I've always known that beauty is as beauty does, that this is all going to fade, and I refuse to become someone that just tries to hold on to a youthful face … the most beautiful people I ever see, something radiates inside. It's not a physical beauty. It's something more powerful than a physical beauty. And that's how I want to age.
On destiny
I do believe in destiny, but I also know we have free will and we can derail destiny with our free will and our individual thinking. So, I do think some things are destined, but we have to do our part to actually realize that destiny. I don't think things that are destined are going to happen if you just sit and do nothing. I think you have to embrace your destiny, accept your destiny, be spiritually open enough to know when destiny is knocking on your door and walk through it, and accept the challenge of it, even if you're afraid and scared to death.
On her life now
In my 30s, I was focused on career, but I had a desire to have children and be a mother, so I felt I was lacking something. In my 40s, I took that decade to just be at home and make children and manifest that and be a mom. But then my career was lacking. I was longing to be back at work, but I knew I needed to be home with my babies. And now in my 50s, I've got my babies already here. My career is still here. I finally have love in a real, meaningful way. So, I feel like it's the first time that everything is firing on all cylinders. And there's a feeling now, in this decade, of having it all.