The time is now for Black mothers to be supported and celebrated, which starts with us being seen. That's what makes seeing pop star Rihanna, who has exposed and adorned her growing baby bump with fearlessness — on the street, on the red carpet, on the cover of Vogue — so joyful and powerful. "There's no way I'm going to go shopping in no maternity aisle. I'm sorry — it's too much fun to get dressed up. I'm not going to let that part disappear because my body is changing," she told Vogue.

Black mothers and mother figures, we see you.

We see you nurturing not just our youth, but our community. Black women are filling unmet needs. At a time when we face a maternal health crisis, sisters are creating new platforms, ideas and services to support, inspire and transform the experience of giving birth and raising our children. Meet some of them.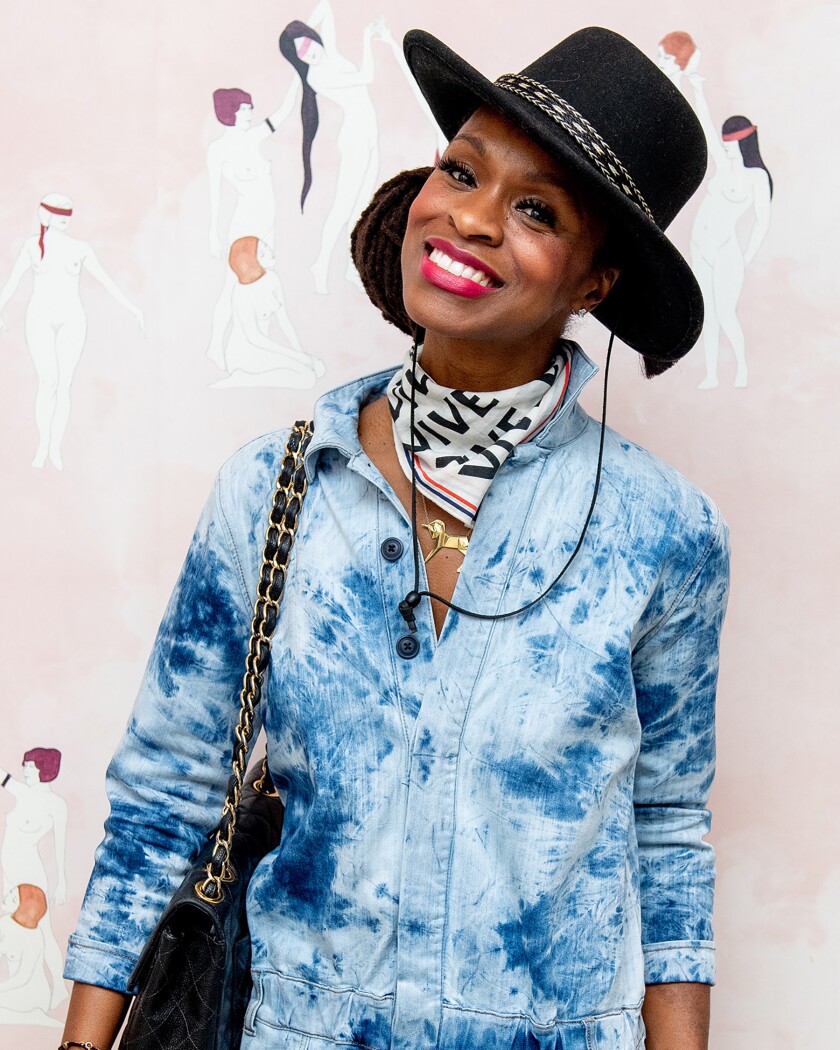 Latham Thomas, 41, founder, Mama Glow

Thomas' work is inspired by a beautiful experience delivering her son Fulano at a birthing center. "No one told me that I would be visited by my ancestors, and that birth is really a meditation, a trance, a sacred rite of passage," she shared on her website. "And today I support women at the threshold of change in their lives — at birth, rebirth and loss." Thomas produced two bestselling books and a meditation album, Beditations. Recognized among Oprah Winfrey's Super Soul 100, and a doula to stars like Alicia Keys and Gabrielle Union, Thomas also consults with businesses and offers doula training.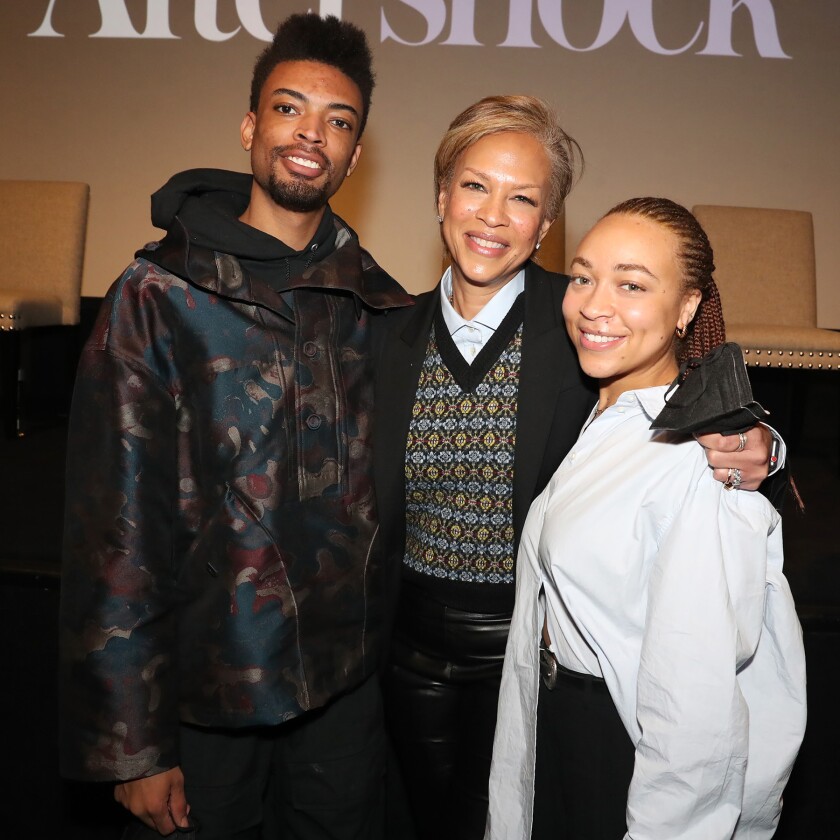 Tonya Lewis Lee, 56, director

Lewis Lee's documentary Aftershock explores the high death rate of African American mothers through the stories of two Black men who lost their wives during childbirth. Codirected by Paula Eiselt, the film debuted at the Sundance Film Festival. Shot during the pandemic, Aftershock innovates by using iPhones to capture the intimacy of men's experiences. "It's my hope that people come away from the film feeling like no matter who [they] are … you have to do something … to create better birth outcomes in this country," Lee, who shares two adult children with her husband Spike Lee, told the Associated Press.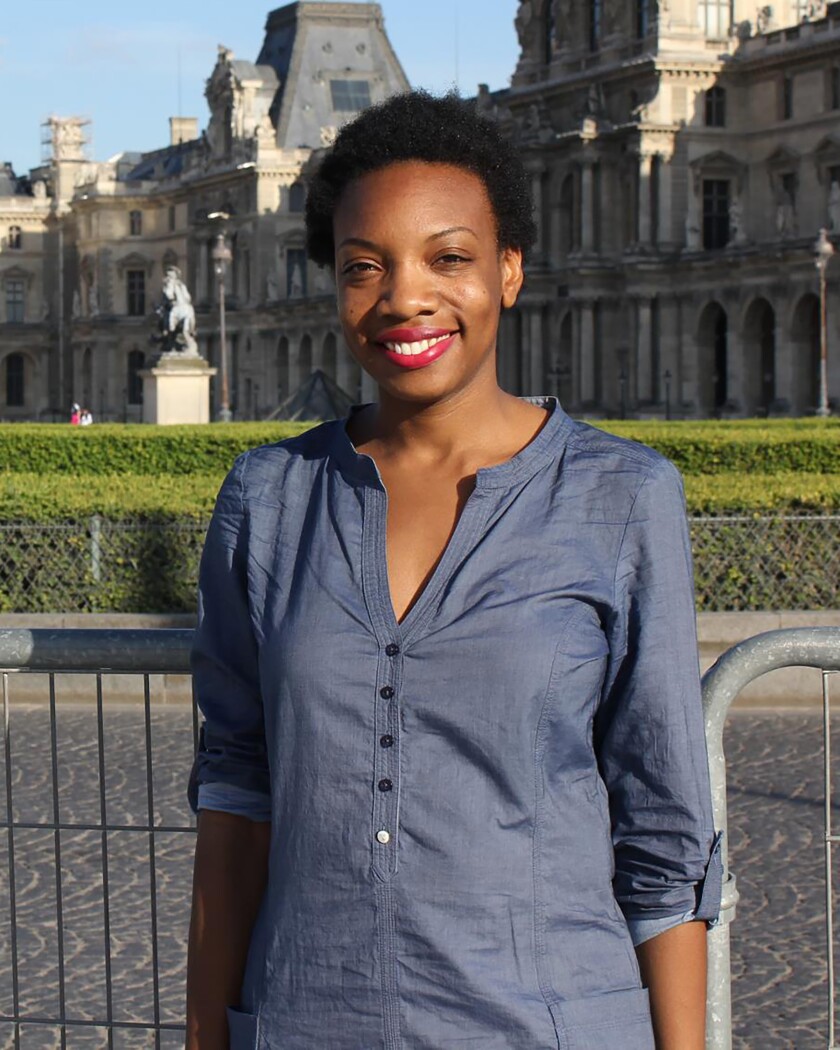 Sherisa de Groot, 40, writer/community builder

While pregnant with her first child, the Brooklyn native living in Amsterdam did what a lot of Black women do when we can't find a reflection of ourselves — she created one. Raising Mothers is a thriving community for mothers of color to share stories. The online magazine welcomes Black, Indigenous, Latinx/ine, Asian and nonbinary parents of color. "Raising Mothers is a living archive of our experiences existing and thriving as Black, Indigenous, and brown parents," the mother of two explained to The Writer magazine.


Depelsha Thomas McGruder, founder/president, Moms of Black Boys (MOBB) United

Four years before the murder of George Floyd, the gut-wrenching videos of Alton Sterling and Philando Castile motivated Depelsha Thomas McGruder to gather women together in a Facebook group. "I did the only thing I knew to do in that moment, which was to reach out to people who I knew would understand what I was feeling," Thomas MacGruder, who is raising two boys, revealed to BBC World News. The group birthed two nonprofit organizations. Today MOBB promotes positive images of Black boys and men and provides information to empower moms to protect their sons. MOBB United for Social Change, Inc. (MUSC) advocates for changes in policy at the federal, state and local levels.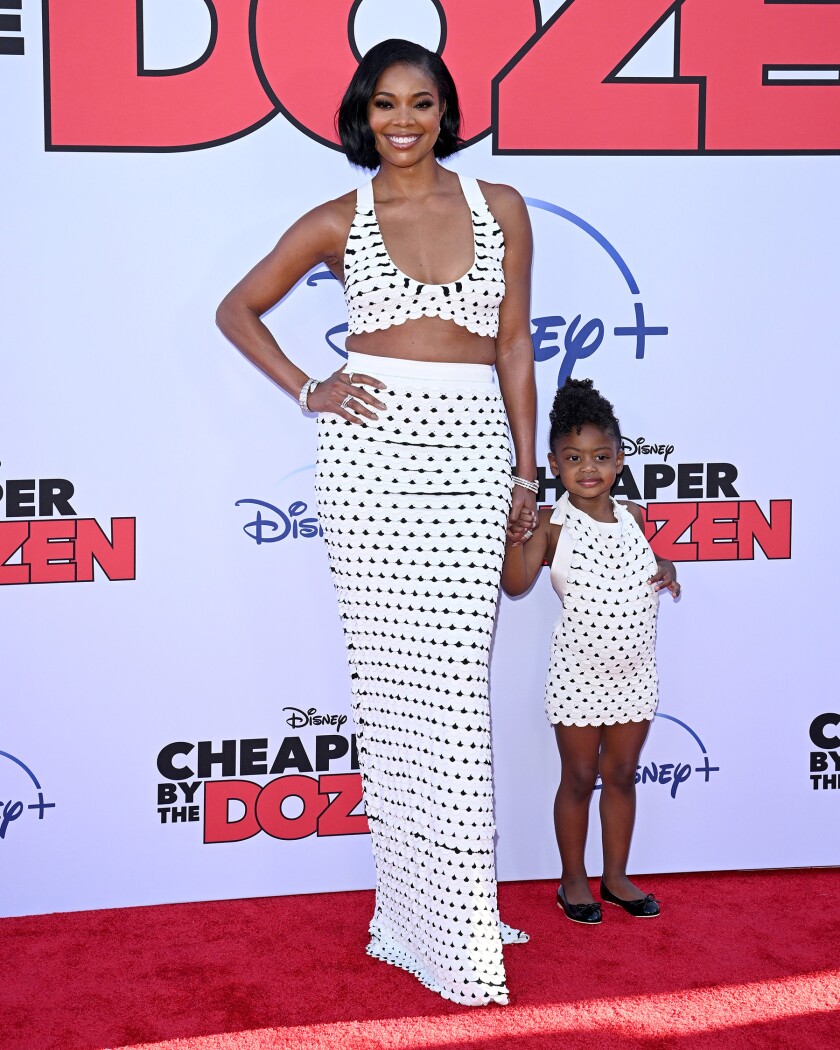 Gabrielle Union, 49, actress/author

Union has never been shy about sharing her life experiences, including a sexual assault at the age of 19. She has also been open about her experience with miscarriages and surrogacy. Initially resistant, she embraced the idea of using a gestational carrier to have a child with her NBA star husband, Dwyane Wade. Kaavia James Union Wade was born in 2018. "Kaavia really is the personification of hope for a lot of people like us, who maybe didn't have a lot to be hopeful about," Union told Parents magazine. Matriarch of a blended family of five, Union has shared the experience in her second memoir, You Got Something Stronger? Union has also fiercely defended her transgender child by marriage, Zaya, and vocally supported LBGTQ rights through the Wade Family Foundation.


Kimberly Seals Allers, 50, journalist/tech entrepreneur/speaker

Like too many women, Kimberly Seals Allers struggled to nurse as a new mom and fell into postpartum depression. Her memory of being disrespected and isolated in the hospital led her to become a champion for child and maternal health. The mother of two has produced five books, her Birthright podcast and a maternal-health-provider ratings app for Black women.


Nicole Deggins, birth advocate/trainer/public speaker

A trained nurse, midwife and mother, Nicole Deggins founded the largest online directory of Black midwives and doulas. Sista Midwife offers information, training, stories, events and a vision for eliminating perinatal disparities. "There are multiple pieces of the solution, and one small sliver of the pie is having providers that look like you," Deggins explained to Self.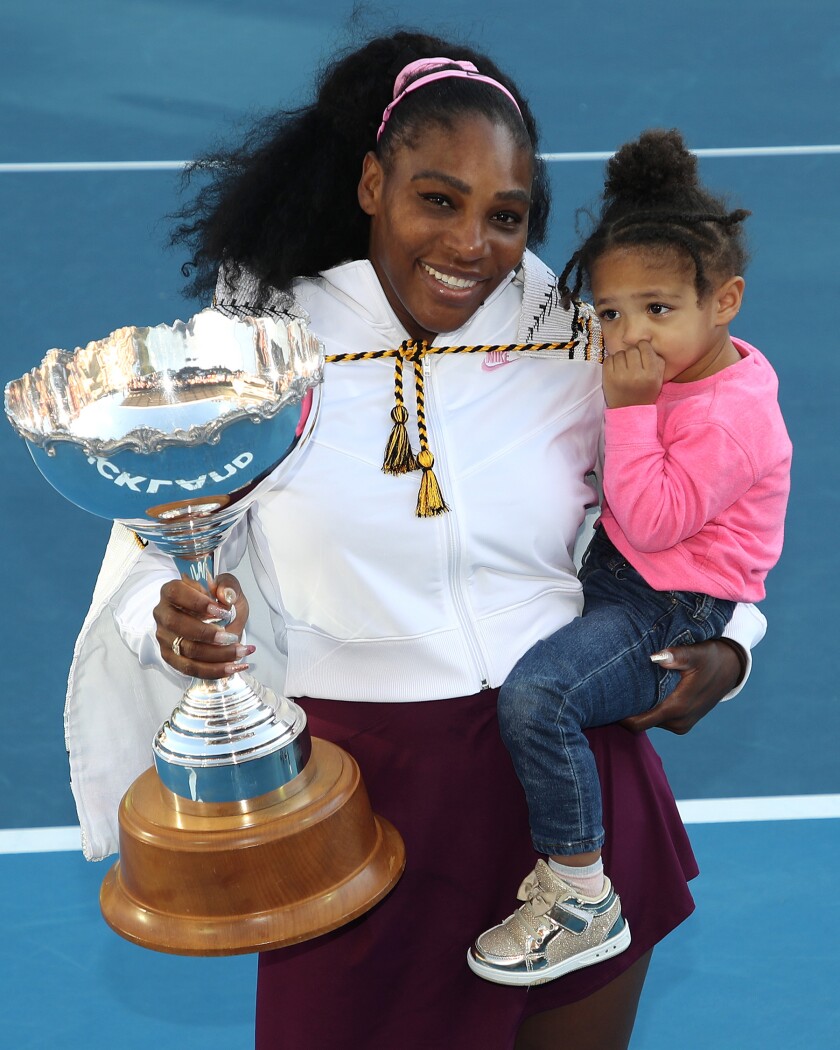 Serena Williams, 40, the GOAT of women's tennis

After she delivered her daughter Olympia by emergency C-section, Williams' concerns about shortness of breath were dismissed by a nurse. But she insisted on tests and was diagnosed with blood clots in her lungs and abdomen. She underwent surgery and six weeks of bed rest. Williams shared her life-threatening experience, suffered by a world-famous mom with access to good medical care, to raise awareness about the poor maternal outcomes of Black women in the United States.


Kelly Glass, parenting writer/editor

Mother of two, Kelly Glass writes about the intersection of parenting, race, health and policy for platforms from the New York Times to What to Expect. Earlier this year, she launched Kindred at Parents.com, "a digital … village with support and solutions for the people raising up a generation of free Black children with lives full of love and joy." The for-us-by-us platform has covered topics such as traveling while Black, Black maternal health, art education and code-switching.


Tabitha Brown, 43, actress/vegan influencer/TikTok star

Actress and social media sensation Tabitha Brown first catapulted to fame on TikTok, where she shared her love for veganism and now has five million followers. Known as "America's mom," Brown's unique blend of humor and home-cooking has led to a bestselling book, multiple TV roles and even a vegan restaurant. The mother of two has brought her nurturing spirit to a new children's series on YouTube, Tab Time, which encourages children to be their best selves. "I had this crazy idea that if we get children, and we open their minds, teach them that their feelings matter, how they see each other and that being different is OK," Brown said, according to FOX61. "We love each other, we have compassion for each other, we can learn together and discover together."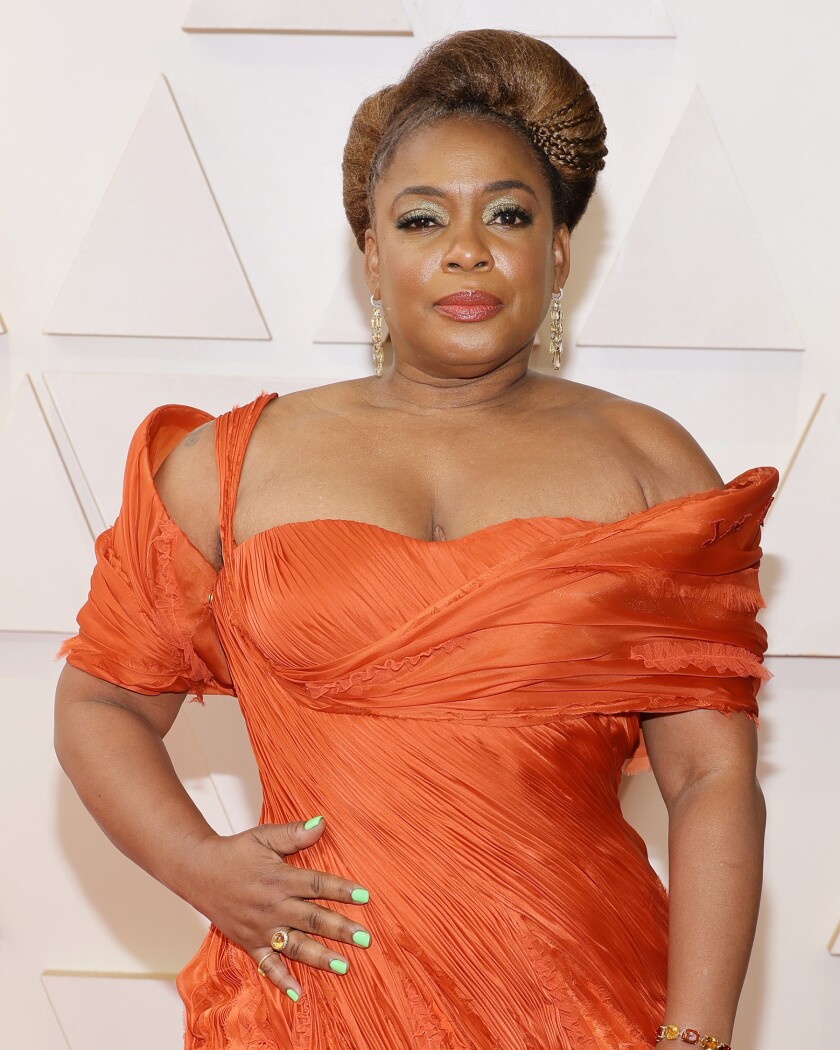 Aunjanue Ellis, 53, actress

Before her role as mom to Venus and Serena in the biopic King Richard, Aunjanue Ellis had honed her skill portraying Black mothers. In Ava DuVernay's When They See Us, a miniseries based on the true story of the Central Park Five, Ellis played Sharonne Salaam, the fiercely protective mother of Yusef Salaam. The prolific actress recently penned a letter to her daughters in Variety after stumbling upon an article entitled, "How to Make Your Lips Smaller." In the letter, she praises Black female role models. She also notes, "In 2022, 'Black. Is. Beautiful' are still words we need to guard us against the blows of a beauty company, a beauty industry, that tell us our lips, our bodies' glad claim to African shores, are not only not beautiful, but undesirable."


Ateira Griffin, founder, Building Our Nation's Daughters (Bond)

As the dean of students at the Baltimore Leadership School for Young Women, Ateira Griffin noticed a disconnect between her students and their often-single mothers. Her desire to help both the youth who came to her for advice and the single mothers who needed support led to the creation of Bond. The nonprofit offers mentoring, mother-daughter activities and relationship-building, as well as a financial curriculum for the adults. In just a few years, Bond has helped over 1,000 families with resources and programming. "One of the biggest things that I see is just this new, open, very clear communication between moms and daughters that also includes language around our emotions and our mental health," Griffin told CBS News.