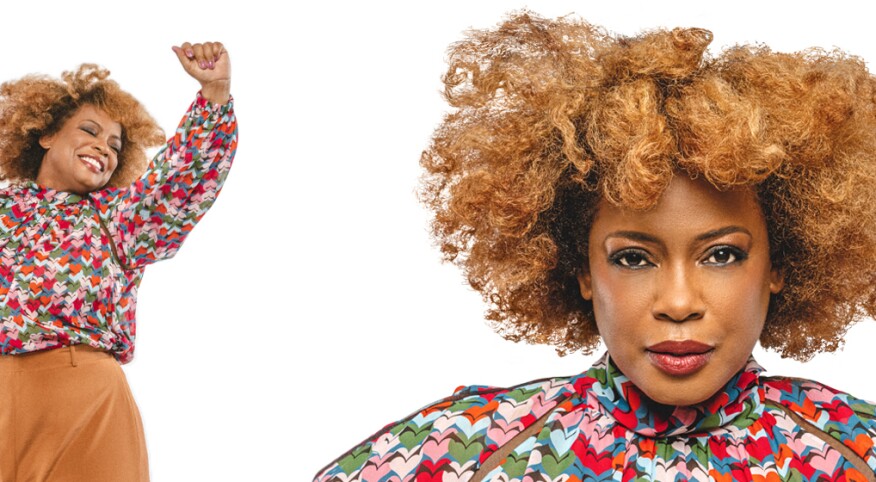 (Editor's note: We've seen her shine in The Help, Ray, Undercover Brother, When They See Us, If Beale Street Could Talk and The Clark Sisters: First Ladies of Gospel. Now, double Emmy nominee Aunjanue Ellis, 52, is an Oscar front-runner for King Richard, playing opposite Will Smith as Venus and Serena Williams' mother Oracene "Brandy" Price. Her portrayal shines a light on how a Black woman's faith, love and determination supported her daughters' improbable rise to G.O.A.T. status in a white-dominated sport. She told AARP's Tim Appelo about the Black women who supported and inspired her, about the importance of family and faith and about the incredible adventures that can await us after turning 50.)


1. Let your inner light reflect the gifts of others

I did not have faith in myself: I had no money and was raised by my grandmother on government assistance. But she believed in me, so I try to encourage other people who dim their lights to let their lights shine.


2. Listen to your intuition

Before I graduated from New York University, I was cast as Ariel in The Tempest with Patrick Stewart. I still wasn't sure about acting, but I saw that as a prophetic moment, and it made me want to continue.


3. Know the best is yet to come

It took me until age 50 to get nominated for anything — two Emmys, for When They See Us and Lovecraft Country. There's no life expectancy on creativity, no time limit.


4. Share the wisdom of your sheroes

Oracene Price was someone no one knew — always in the shadow of Mr. Williams. People assumed she was just a cheerleader for her daughters, but she mentored Venus and Serena as much as her husband did and changed the face of tennis. I also deeply admire Fannie Lou Hamer, a Mississippi sharecropper who helped organize Freedom Summer. I'm writing a screenplay about her.


5. Claim your joy

Biking is essential to my joy. People always look at me and they're, like, "Where's your car?"


6. Never forget your roots

Mississippi will always be home. I live in the house where I was raised — bad pipes, rainin' inside. But I have to keep my grandmother's house going. And we need progressives down here!


7. Keep the faith

From age 3 to 18, I was probably in church up to six times a week. A song we sing in church goes: "I've come too far from where I started from / Nobody told me that the road would be easy / But I don't believe He brought me this far to leave me." And that's how I feel.

This article is adapted from aarp.org's Movies for Grownups guide. To learn more about Movies for Grownups, click here.