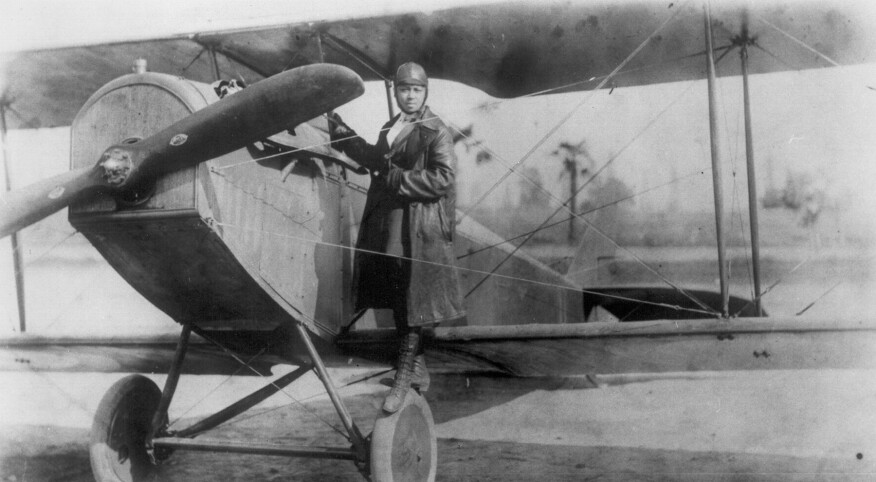 Bessie Coleman was a pioneer. Born in 1892 to a formally enslaved woman, she was the first in her family to attend college. Then, inspired by the stories of soldiers who had flown planes in World War I, she boarded an ocean liner in New York on Nov. 20, 1920, and travelled to Paris to do what no Black woman had ever done before — fly. Because no American flight school back then would accept a Black and female student, Coleman had to go to France to realize her dream. But first she had to learn French well enough for her life to depend on it.

The only Black student in her class, at age 29 Coleman became the first African American woman to earn a pilot's license. Her return to America was attended by dozens of reporters. Having gained some notoriety, she began performing in air shows, but only at locations where Black spectators were allowed. Sadly, she would die just five years after getting her wings — falling to her death during a practice run on April 30, 1926.

Although short-lived, Coleman's story (a young American woman learning French and heading to Paris to become a pilot) sounds like the plot of a good book or film. Perhaps that's why Carole Hopson wrote a novel inspired by Coleman's groundbreaking life. In A Pair of Wings, Hopson weaves fact and fiction to create a full-bodied rendering of Coleman's story, adding compelling details to an already exceptional life.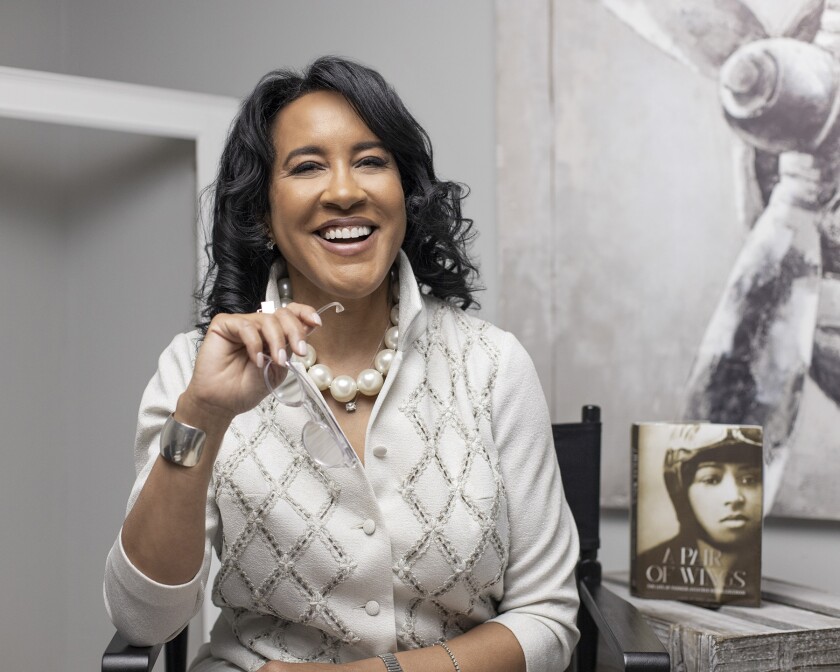 Hopson is inspirational in her own right. The trajectory of her career hasn't been a direct flight. A journalist, an executive in various industries and a stay-at-home mother, she changed course midlife and became a commercial pilot at age 50. Now, in addition to flying a commercial plane as a first officer, Hopson is an author and speaker committed to seeing more women (Black women especially) become pilots. And, as her own life proves, it's never too late to start.

In honor of Women's History Month, Sisters spoke to Hopson about Coleman, being a Black female aviator and following your dreams at any age.

Q: What's something you wish everyone knew about Bessie Coleman?

Hopson: She was a problem solver. You know how some people say, "What's your superhero power?" I think hers was her intellect [and] her chameleon-like ability to be funny one moment and deadly serious another. She had the ability, as many of us do, to live in the Black world and a white world — and not only a white world, a European world. She learned French at age 26, not just conversationally, but well enough to take flight lessons on another continent! I wish people knew how flexible her mind was, what a critical problem solver, what a linguist she must have been.

Q: In addition to both being aviators, what are some qualities you and Bessie share?

Hopson: Tenacity, perseverance. She was quoted as saying, "Every no leads me closer to a yes." That is optimistic — believing you can do something even though you have never seen it. I don't think I am as optimistic as she was, but I am super optimistic. When you're internally driven, you see a path others do not see.

Q: What advice would you give a woman considering changing careers like you and Bessie did?

Hopson: It's such an individual choice. What does your family need? What can you handle? I always hear people talk about multitasking. I don't think the word is multitasking. I think it's overtasking. I can fly for an airline. I can write this book and make it good. I can raise my children. I can do all three of those things, but I can't do them all well at the same time.

Q: Bessie couldn't find an American flight school that would admit a Black female student. How has being a Black woman affected your experience in your profession?

Hopson: Aviation is one of the first places where I felt my gender before my race. But I know what my mission is. I know that excellence is the equalizer of people's doubt. And I'm going to be excellent because it's important to me. It's one of the advantages of stepping into this older — you're internally driven. You don't look for other external factors to push you along.

Q: What do you hope the future of aviation looks like?

Hopson: I hope that flight deck looks like the people on my plane.

Q: What message do you think Black women need to hear?

Hopson: You're enough. If you have a passion, figure out how to follow it. A dream is something you do while you're sleeping, but a goal is something you do when you're awake. [Whether I'm speaking] to audiences that are CEOs or fifth graders, I always ask them: What is the difference between a dream and a goal? Here's the answer: a date. I want you to put on the calendar when you're going to take that first step.

Well, you heard her. Do you have a dream? Great! What are you going to do about it? Whether you're looking to travel a well-worn path to your goal or need to break ground like Coleman did, it's never too late to get started. Put it on your calendar. It doesn't matter how old you are. It matters if you take that first step.