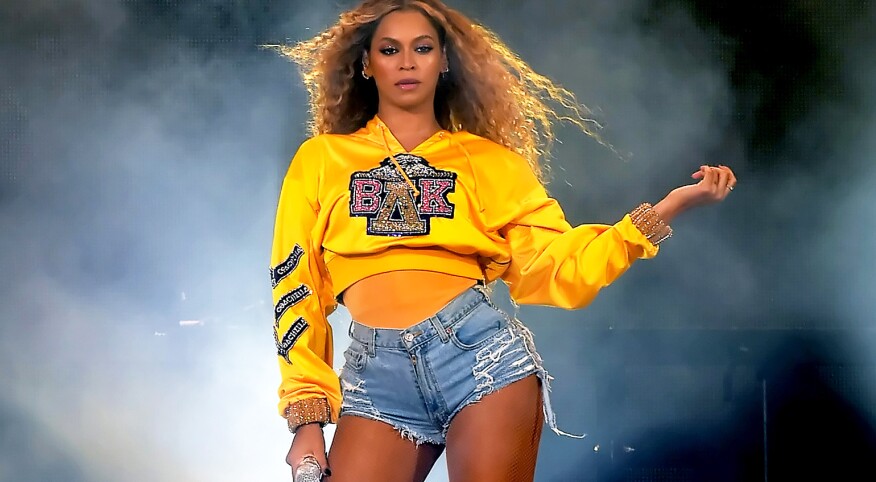 Beyoncé's Netflix concert documentary Homecoming puts a spotlight on Black excellence, historically Black colleges and universities (HBCUs) and the young, gifted and Black talent they produce. We viewers marveled at the opening marching band sequence where the camera locks eyes with a Black female drummer with a determined sneer and bedazzled majorette dancers reppin' different shapes, sizes and hues proceed to drop it like it's hot. We felt inspired by the thoughtful quotes from African American alumni like Toni Morrison (Howard University), Alice Walker (Spelman College) and NAACP founder W.E.B. DuBois (Fisk University) that are sprinkled throughout.



As a graduate of Howard University, where I began my journalism career writing for The Hilltop, watching Beyoncé's Homecoming renewed my sense of pride in my alma mater. I hadn't been on campus in at least twenty years. But a couple weeks after sitting transfixed in front of the TV watching the jubilant Netflix special for a second time, on a balmy spring day visit to Washington, D.C. I went to the university bookstore and purchased an alumni sweatshirt. At the checkout counter, I exchanged a knowing smile with the young female cashier, just as a group of visiting high school students excitedly rushed in during their tour of "the Mecca."



I'm in good company as a proud alumna. According to a 2015 Gallup study, "Black graduates of HBCUs are more likely than black graduates of other colleges to strongly agree they had the support and experiential learning opportunities in college that Gallup finds are strongly related to graduates' well-being later in life. In turn, these experiences may also contribute to black HBCU graduates being more likely to strongly agree that their colleges prepared them for life after graduation (55%) than black graduates of other institutions (29%)." This leg up in life was especially noted in the areas of financial security, purpose and social connection.

HBCUs matter more than ever. Sparked in part by increasing incidents of racial discrimination and a rise in hate crimes, the most recent federal data shows that in fall 2017, enrollment for historically black colleges and universities was up to 298,138, a 2.1 percent increase from 2016, an increase that came despite the fact that enrollment has continued to decline across all U.S. colleges and universities.


The first HBCUs were founded prior to the Civil Rights Act of 1964 when established colleges and universities were racially segregated and would not accept African American students. Although laws and times have changed and our sons, daughters and grands can now attend any college or university they qualify for, HBCUs still educate and nurture many of our best and brightest — including our top teachers, doctors and lawyers. They also graduate newsmakers like 2020 Democratic presidential hopeful Kamala Harris (Howard University) and media mogul and philanthropist Oprah Winfrey (Tennessee State University).



This, however, is a pivotal time for these schools.



Earlier this year, Bennett College, a women's HBCU in Greensboro, North Carolina, lost its accreditation despite raising $9.5 million from tens of thousands of donors, including High Point University, a neighboring institution. According to the Chronicle of Higher Education, accreditation is critical to a college's existence because it allows the institution to receive federal student-aid funds. Most colleges that lose their accreditation close.



Fifty years ago, 90 percent of all Black college students went to HBCUs, which currently number 102 in the United States. Today, 90 percent of Black students attend mostly white schools. Between 2010 and 2015, 20 of these Black colleges saw enrollment plunge by more than 25 percent. Some of the institutions struggle to graduate and retain students. While the six-year graduation rate for all U.S. colleges is 59 percent, more than half of HBCUs graduate fewer than 30 percent of their students within the same time period.



These low graduation and retention rates are likely linked to students' economic status: while about one-third of all college students come from families that qualify for the federal Pell Grant, two-thirds of HBCU students are from Pell families. HBCUs also have significantly fewer financial assets than their white counterparts. They wrestle with the financial impacts of declining enrollments, as well as from the personal financial challenges of their students.



Despite these challenges, things are looking up in other ways. To combat low retention rates, some institutions, such as Howard, Dillard University and Morgan State University are partnering with foundations to innovate programs supporting student success. Big donor funding is also on the upswing, especially for the most well-known schools. Philanthropist and billionaire Robert F. Smith recently announced his plans to pay off all the student loans for the 2019 graduating class of Morehouse College. And, in 2018 Spellman trustee Ronda Stryker and her husband William Johnston gifted $30 million to the school.


Beyonce's support for HBCUs also didn't end when her Homecoming show was over. Through her BeyGood charitable foundation and matched by Google, the superstar selected eight HBCUs — Xavier University, Wilberforce University, Grambling State University, Morehouse College, Texas Southern University, Tuskegee University, Fisk University and Bethune-Cookman University — to receive the Homecoming Scholars Award Program for the 2018–2019 academic year, where one student from each school with a 3.5 GPA or above was awarded an academic scholarship of $25,000.



There's nothing like the college experience Black folks get at an HBCU. It's a safe, sacred space where you learn about the history of your people and, in turn, you learn more about yourself in an environment created for us, by us. As a result, you enter the workforce and the world a more confident and resilient you. And that's priceless.



But the future of these schools comes at a price. It's going to take the support of smaller donors as well as wealthy ones. Alums need to stay involved, and parents of college-bound teens need to consider the merits of an HBCU degree. I, for one, am making a commitment to give back to my school by volunteering and mentoring with an alumni organization and making a financial contribution to Howard's School of Communications. Meanwhile, maybe I'll see you on the Yard for Howard's homecoming next month.