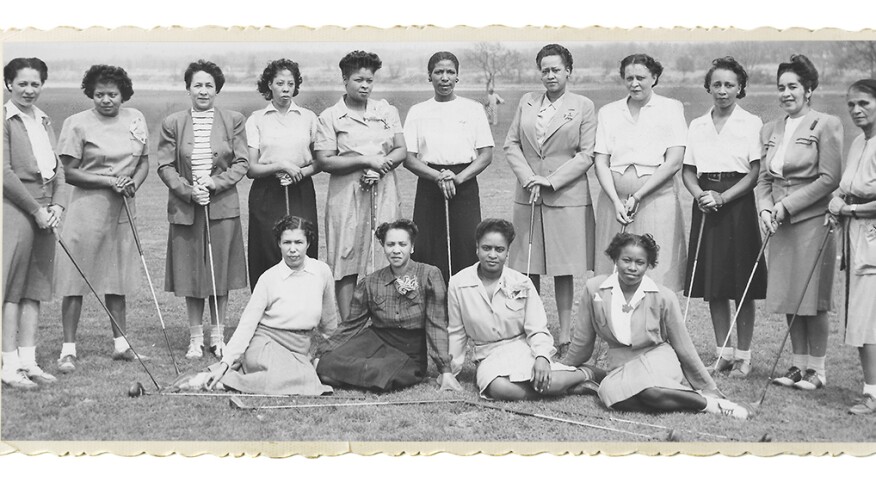 Black Americans have worked hard to demand the right to play. Like the many pools, playgrounds and beaches that were restricted to whites only, the fairways, too, were anything but fair. Instead, at public golf courses and country clubs alike, generations of Black folks worked as groundskeepers, cooks and caddies.

Black women played a historic role in desegregating public golf courses. Their legacy on the links opened doors for organizations like Black Girls Golf, amateur phenoms like USC's Amari Avery and prestige events like Philadelphia's Black Greek Edition Golf Outing, taking place the week of Juneteenth, and this October's Black Golfers' Week in Bermuda. Learn more about the Washington, D.C., club that paved the way for the many sisters picking up clubs today. —The Editors

Women who join the Wake-Robin Golf Club are expected to improve more than their golf game. Wake-Robin, the oldest Black women's golf club in the country, maintains its legacy through members dedicated to stewardship, mentorship and community service.

This June, Wake-Robin will celebrate its 85th anniversary with a jazz brunch and tournament. The club was formed in 1937, when Black female golfers weren't welcome on the links at private or public golf clubs. It gave Black women a voice in the fight to integrate public golf courses and a place to pursue their passion on the greens.

Related: The Sisters of Black Girls Golf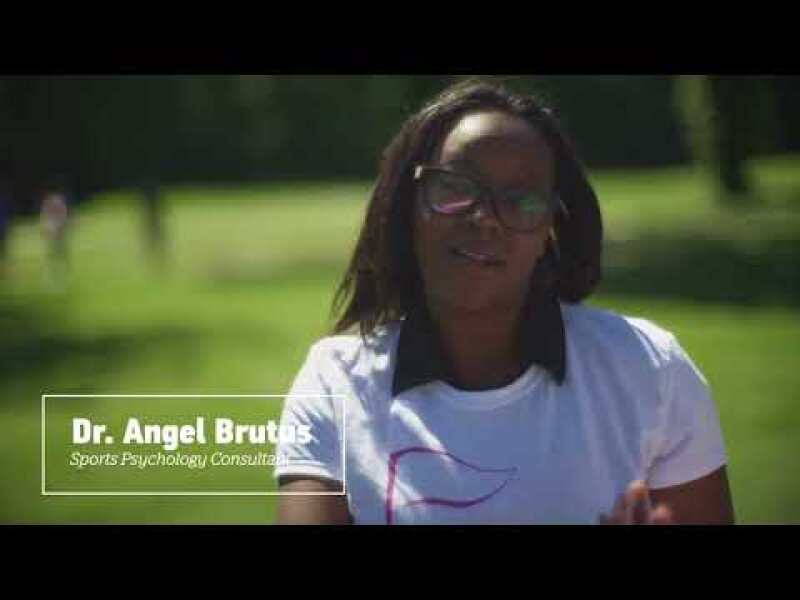 Black Girls Golf In Focus Topgolf
But Wake-Robin's reach now goes beyond gathering talented golfers to hit balls and perfect putts. The club participates in golf clinics for kids, raises funds for food drives, donates to women's shelters and supports young Black women who want to pursue a career on the links. Despite Tiger Woods' success, there are fewer Black female professional golfers today than there were in the 1970s. Wake-Robin hopes to change that.

The Washington, D.C.–based club was founded by 13 Black women who gathered at the home of Helen Webb Harris, an educator and a golf widow, a term applied to women whose husbands spend a lot of time on the links. Many of their husbands played golf during the restricted hours set aside for African Americans on public courses. These men were doctors, lawyers and businessmen, members of the Black bourgeoisie and also members of a club called the Royal Golf Club. The women wanted their own club.

Learn More:

VisitPhilly.com
GoToBermuda.com
BlackGirlsGolf.net
WomenOfColorGolf.org
UnitedGolfersAssociation.org
BlackGolfDirectory.com
AfricanAmericanGolfersDigest.com

"I'm involved with this group because of the legacy," says Kimberly Robinson, 56, president of the club. "When these 13 women started Wake-Robin, we had no representation. Their husbands were out playing golf, but [the wives] could not play golf. There wasn't a course for women, and there wasn't a course for Black women."


A place in history

Today, Wake-Robin's members range in age from 20 to 90, and they share a passion for golf and a commitment to preserving the rich history of the organization, Robinson says.

Wake-Robins, as they are known, meet at clubhouses and the homes of members. They commit to playing in tournaments and supporting charities. They play at different golf courses and travel to tournaments where they go up against other Black female golfers.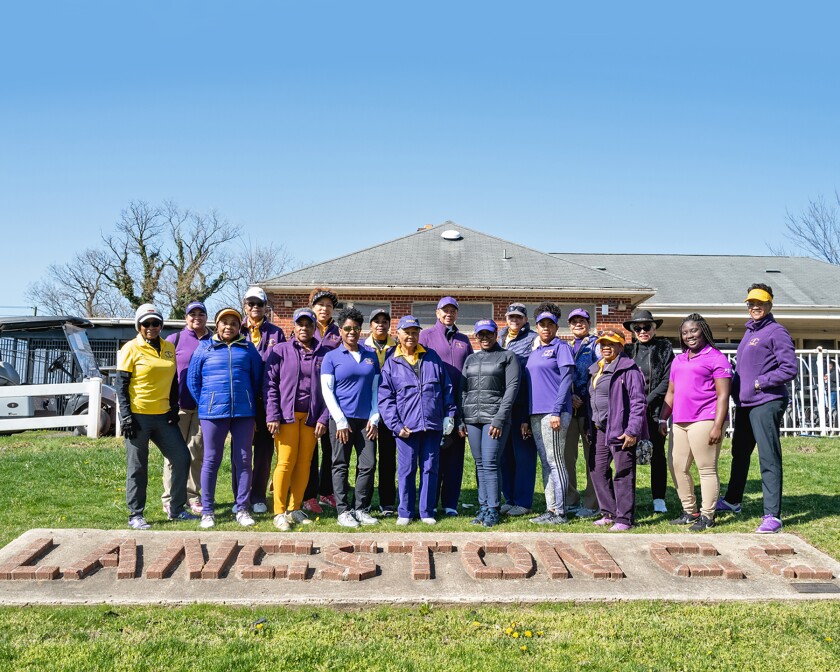 But in the 1930s, Black women didn't have many places to play. Jim Crow laws were in effect, and Black people were all but excluded from public courses, with slim five- to six-hour windows available only once a week. With such limited time for Black men to play, Black women had even less access to courses.

So, when the Wake-Robin club was formed, the goal was "to perpetuate golf among Negro women, to make potential players into champions and to make a permanent place for Negro women in the world of golf," according to a 2007 article on municipal golf and civil rights published in The Journal of African American History.

"Many of their husbands played golf during the restricted hours set aside for African Americans on public courses. These men were...members of the Black bourgeoisie... The women wanted their own club."
The name Wake-Robin comes from a deep-purple flower native to the mid-Atlantic, the epicenter of the Black upper class at the time.

In 1938, Wake-Robin members sent a petition to then-Secretary of the Interior Harold Ickes, urging him to desegregate public golf courses. That activism inspired Black women around the country, and soon Black female golf clubs were established in Chicago, Baltimore, Atlantic City, Philadelphia and New York.

In 1939, Ickes approved the first golf course constructed solely for African Americans. Built on the site of an abandoned landfill near the Anacostia River in Washington, D.C., Langston Golf Course was named after John Mercer Langston, Howard University's first law school dean and the first Black Virginian elected to Congress. The course remains open today and is listed on the National Register of Historic Places. Langston became the primary meeting place for the Wake-Robin group.

The club continues its practice of evaluating every potential member's golf game before she can join.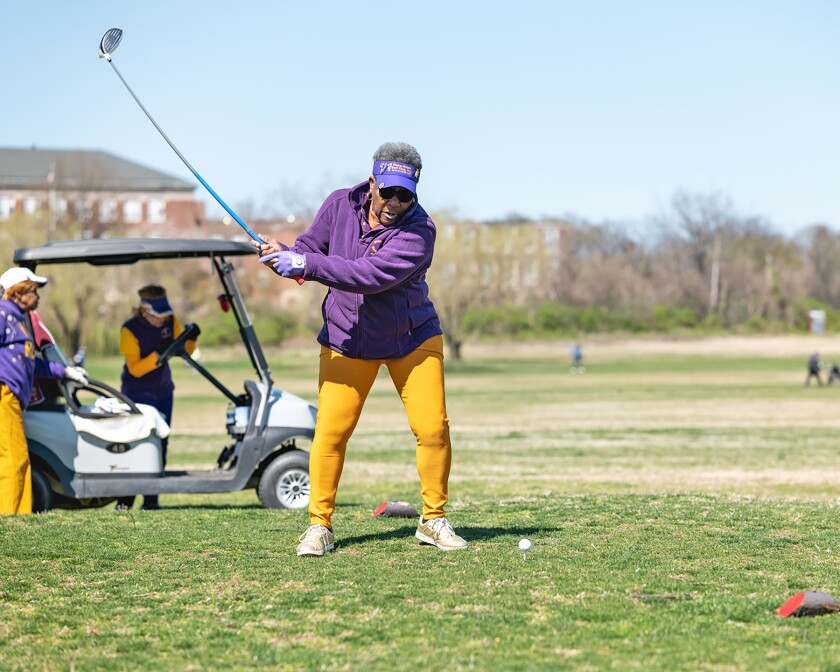 Wake-Robin member Paulette Savoy, 77, a real estate broker from Waldorf, Maryland, has been a golfer since she was in her 30s. That was around the time a friend, who was a member of the club, assessed her potential.

"She would say, 'You're almost good enough. You've just got to improve a little more,' " Savoy says. "Now we let in beginners and work with them and encourage them to improve their games."

Richetta Johnson, 74, a retired Howard University administrator who has been a member since 1989, recalls the day she first encountered the Wake-Robins. Playing at a local course, a couple of members noticed Johnson, pulled her aside and asked, "Do you play golf?"

"I could tell they were players, that they were really good," Johnson says. Despite being a novice, Johnson got an invite anyway. Members helped her improve her game.

"As long as I've been playing golf, I'm still excited about the game," Johnson adds. "I know it has a lot to do with that I've been associated with this club."


Related: Bermuda Black Golfers' Week, October 2022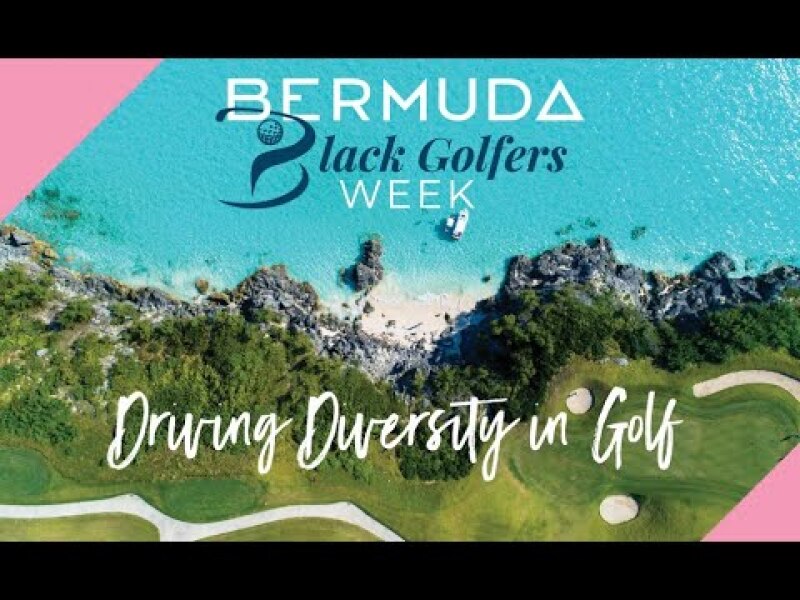 Black Golfers Week: April 27 – May 1, 2023
Playing the long game

Across the country, other well-established Black golf organizations haven't had the longevity of Wake-Robin. The Shady Rest Golf and Country Club, an all-Black country club in Westfield, New Jersey, that opened in 1921, ceased operations in 1964, and Lake Arbor, a Black-owned golf course in Mitchellville, Maryland, closed in 2010 after 42 years.

Wake-Robin uses its recruiting activities — and its commitment to welcoming those new to the game and helping them improve — to keep the club from suffering a similar fate. So Wake-Robin nurtures young Black female golfers, offers scholarships and hosts golf tournaments.

One of the newer members, Tari Cash, 46, is CEO and founder of CitySwing, a Washington, D.C., golf venue that uses a computer system, complete with virtual golf courses on giant screens, to analyze and improve golf swings and other techniques. Cash joined Wake-Robin in 2021 and offers free lessons to fellow members.
"Wake-Robin nurtures young Black female golfers, offers scholarships and hosts golf tournaments."
"I think I found out about Wake-Robin when I was researching Black History Month ideas for our Instagram page," Cash says. "I have the utmost respect for Wake-Robin and its legacy."

Phyllis Stevenson-Jenkins, 76, a retired sales executive, is the club's handicap administrator. A member since 2003, Stevenson-Jenkins has been president, vice president, secretary and part of nearly every club committee. She plays golf three or four times a week and travels to compete in tournaments four or five times a year. Her attitude toward the game has changed since she used to accompany her husband on golf outings.

"I just thought it was the stupidest thing that you could do — going around putting a little white ball in a hole," Stevenson-Jenkins says. "Now it's the most challenging thing that I have in my life."

This story has been adapted from aarp.org. Learn more here.