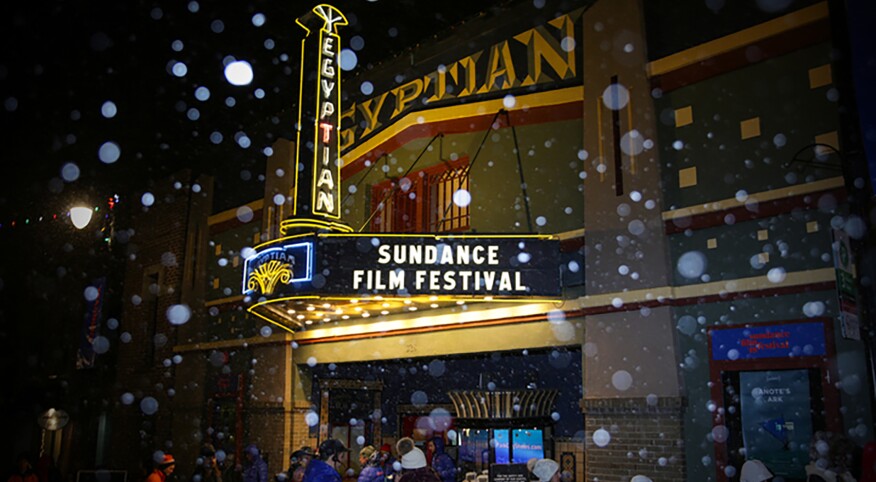 I love movies, especially independent films, which are films made by small studios and individuals. Unfortunately, my local theater in Michigan City, Indiana, does not keep up with the indie film circuit. They definitely don't look out for films by Black women directors, editors and writers. Meanwhile, film festivals showcase a wealth of stories created by us and for us.

For instance, in 2020, three Black women — Radha Blank, Garrett Bradley and Maïmouna Doucouré — took three top prizes for directing at a major international film festival, Sundance. Their win is part of an explosion of interest in work by Black creators that continues into the present. Recent studies on women in film from sources like San Diego State University's Center for the Study of Women in Television and Film's "Boxed In" report and the University of Southern California's Annenberg Inclusion Initiative found that the number of women creators is rising. Studies also found that films with diverse stories and casts made significantly more money at the box office. The demand may be driven by a subtle shift in the Hollywood perceptions of us and/or somewhat by the growing numbers of people of color in positions of power at the studio level.

In fact, films made by us, centering on us and for us can offer something new — a perspective, theme or storytelling technique that you can't find on the blockbuster film list.

Unfortunately, not all movies find distribution, so you have to be a part of the film festival circuit to see them. And being part of the festival circuit is an experience that I want you to have.


What to know about virtual options due to the pandemic

Some critics and other industry professionals are side-eyeing the in-person rules like some of you are right now. For them and you, there is a virtual option. Festivals like the Bentonville Film Festival in Bentonville, Arkansas, have adapted with easy-to-use apps so you can add its offerings of underrepresented voices to your television.

South By Southwest (also known as SXSW, which celebrates the tech, film and music industries) will hold its festival in March 2022, and it has apps on Apple TV+, Roku and Amazon streaming systems. And so does the Sundance Film Festival, which plans a virtual and in-person festival that opens in January 2022. Learn more at festival.sundance.org and https://www.sxsw.com/festivals/film.

These virtual festivals are sometimes discounted or free. For example, Slamdance Film Festival offered a $10 pass in January that was good for all of the movies on the program. The festival will return with a blended in-person and virtual festival January 21-27, 2022. Other events are still at their full rate, adding online events for socializing. Sundance actually had a VR bar in 2021, which was very interesting because from my bed at home I could meet other press, film buffs and creators from all over the world.


Safety and logistics for big, in-person events

Attending festivals in-person can be exciting. However, there are a few things to know ahead of the events in order to have a good time. (If you have questions about traveling, talk to your health care provider or visit the Centers for Disease Prevention and Control's domestic travel page.)

First, be prepared for the weather. The Toronto International Film Festival (TIFF) is held in Toronto, Canada, in September. The climate can range from balmy to breezy, so you must be prepared for the humidity or wind. At Sundance in 2019, I was thankful for the heat packs I brought for my boots and gloves. The temperate that year dipped well below freezing and there was so much snow that there was an avalanche warning just days before the festival.

Second, map out the area using the film times and locations to make sure you have enough time to get where you need to go. Keep logistics in mind when choosing your lodging, as well. The best spots fill up fast, so try to plan trips to large international festivals six months in advance. Press members (like me) often book TIFF and Sundance nine months ahead to get the best rooms, at the best locations and at the lowest rates.

And, of course, there are new protocols due to the pandemic. Sundance recently released its updated protocols for 2022, which include the requirement that all attendees show proof of vaccination. It will be the first in-person Sundance festival since COVID-19 was declared a pandemic. Other festivals have issued similar protocols, including social distancing. A few studios sent the press COVID-19 test kits and required a negative result within 48 hours of screen time.

Some festivals also will offer drive-in options, satellite screens in major cities across the country and, again, virtual options. Check each festival's website for the latest information.


Considerations to find a smaller festival near you

You may find that a more intimate festival near your home better suits your needs. These festivals let you meet other filmgoers in your area and offer smaller panel sessions that turn into some great storytelling spaces, depending on the speaker. To find some, the first place to look is your county tourism bureau. State tourism and arts agencies offer the same services and may have a list on their websites. Some states have designated spaces, like Connecticut's Film Festival webpage (https://portal.ct.gov/DECD/Content/Film-TV-Digital-Media/06_News_Events/04-Film-Festivals) California's Film Festivals and Contests page (film.ca.gov/production/festivals-contests/).

Other places to look include the site FilmFreeway (filmfreeway.com) and the database maintained by the New York Film Academy. FilmFreeway is used by indie filmmakers to find festivals taking submissions. You can use it to plan your local festival trip. The New York list was designed to help students, so it stays up-to-date and has a search function that makes finding niche festivals easy.

There are many options these days. For you, dear film lover, that means more options for finding and enjoying narratives you can relate to. It also means you can connect with others who share your passion for movies and understand your experience. You may even meet someone at the festival who is far from home but actually lives near you, like I did at Sundance in 2019. Now a friend, Aisha and I still chat about indie films and so much more two years after Sundance.