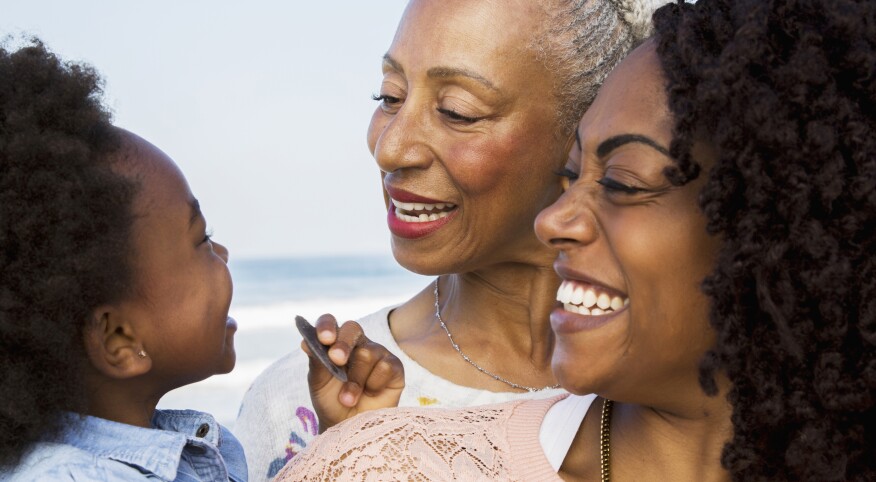 We're glad to see you on this Sisters From AARP page. At this time of year, we celebrate remarkable individuals who shaped society and culture. Throughout February, during Black History Month, Americans celebrate trailblazing artists like Elizabeth Catlett and intrepid explorers like Matthew Henson. For Women's History Month in March, we'll remember the contributions of inventors such as Hedy Lamarr and athletes like Kristi Yamaguchi.

History is richest when told by those who lived it, which is why the National Museum of African American History and Culture created an Oral History Initiative focused on famous and everyday Americans.

But what about the rich stories of the remarkable individuals who might soon join us at dinner for Easter, Passover or Ramadan? How did Dad propose to Mom? What was it like for cousin Rose to give birth while on active duty in Korea? What was the first Motown record you owned? Sisters From AARP — this free, weekly email newsletter that celebrates Black women — has joined with AARP to share suggestions for getting the answers.

How to Share Your Family's Oral History
First, set up a time to talk in person, or via video or phone.

Then, remember storytelling can have rewards. It can:


Fight loneliness via family conversations and outings.
Build connection among different generations — so feel free to get your kids and grandkids involved.
Help you protect your health by knowing and taking action on your family health history, the Centers for Disease Control and Prevention reports. (After talking with your family members, tell your doctor if there's a history of chronic diseases like cancer, heart disease, diabetes, or osteoporosis.)
When you talk, start with a great question. Try:

"What is your favorite memory of me?"
"Who has been the kindest to you during your life?"
"What are you proudest of?"
Then stay quiet and listen. Bonus: Think about getting each family member's permission to record the talk — so you can listen for years to come.

Learn More
See more tips on making your family stories come to life via this classic story from AARP.

Also learn more about how connection with others can help with your mental well-being via this AARP story.

And learn about the the keys to fighting loneliness —and feeling more connected — via this Sisters story. via this Sisters story. via this Sisters story.

Subscribe to Sisters From AARP
Did you appreciate these tips? Subscribe to our free, weekly email newsletter, where you'll get the very best in style, relationships, health, money, careers and lots more.

You'll find real stories and smart advice each week. Join the conversation!