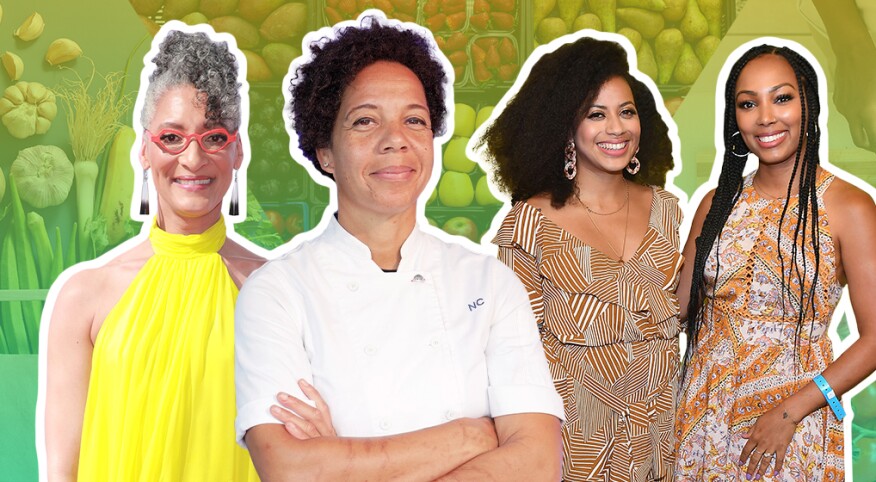 Food is a central part of our experiences and holds so much meaning in our lives. It nourishes our bodies, brings us together, offers comfort and is often an integral part of sweet memories. But it's deeper than that. The ties between our culture and food include celebration, activism and contributions to our society.

As Black women, we are often the ones who spearhead food traditions. These are the tools to literally and figuratively nourish our families and our souls. Many Black women are the backbone of our current food culture, and many more are carrying on that legacy while reshaping it with Black health and wellness in mind.

Here are 10 influential sisters leading the conversation around food.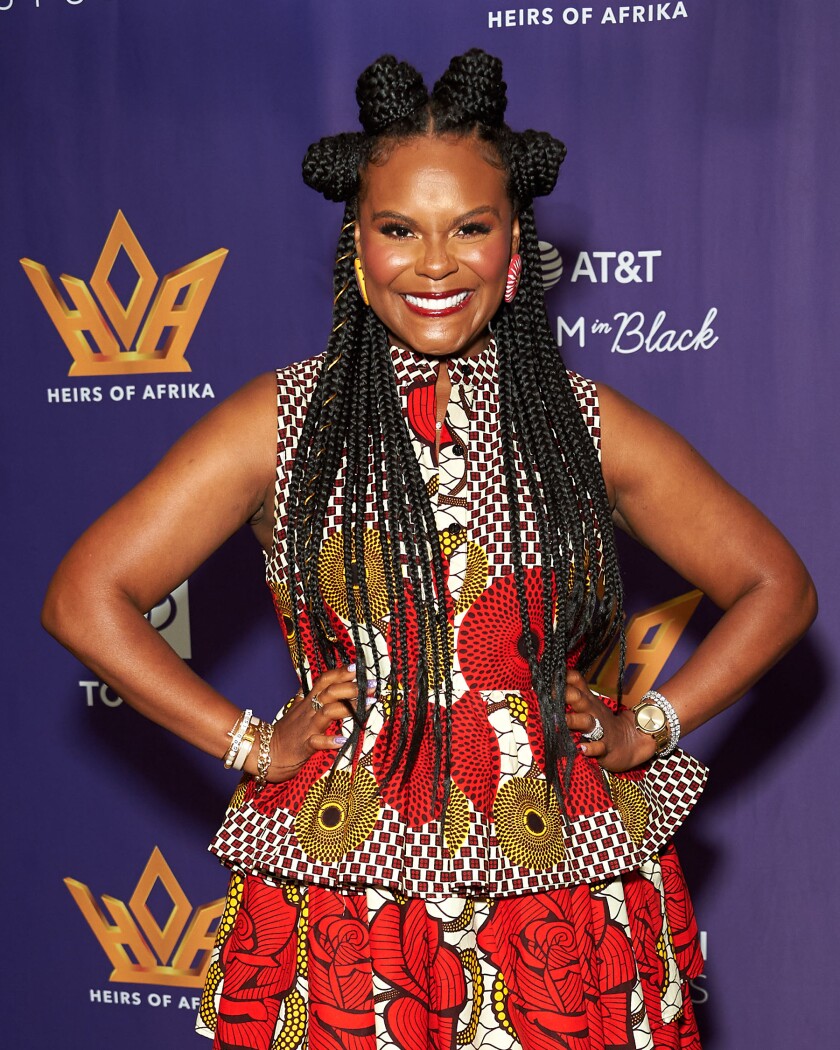 Tabitha Brown, 43, actress and influencer

As part of her YouTube children's show, Tab Time, Tabitha Brown is educating the youth on food and nutrition. "It's important to show children that food can be fun and that fruits and veggies can be fun," Brown said in a recent interview with Yahoo Life. Instead of the usual chicken nuggets and french fries, Brown creates yogurt parfaits and sour grapes as simple snack options. She is also known for her vegan mac 'n' cheese. Her example has highlighted the value for all of us to teach the younger generation about nourishing their bodies and developing a healthy relationship with food.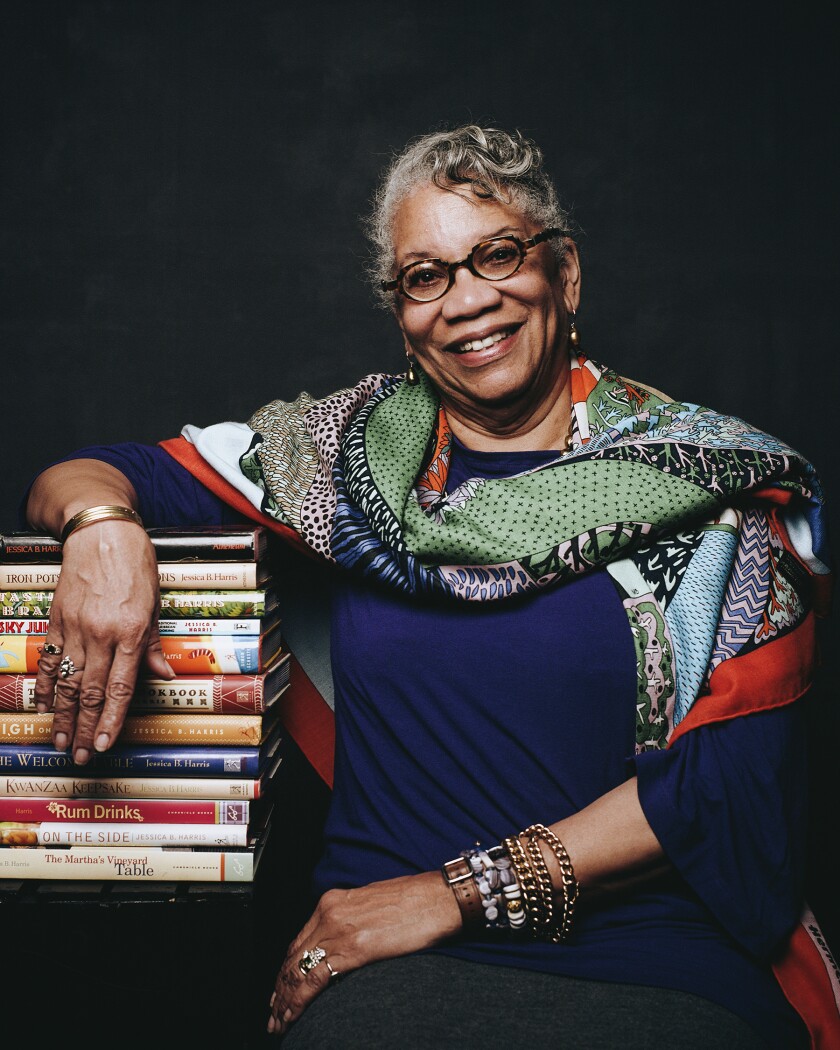 Jessica B. Harris, 74, Ph.D., educator, author and culinary historian

The renowned Netflix docuseries High on the Hog: How African Cuisine Transformed America is all thanks to the pioneering work of culinary historian Jessica B. Harris, Ph.D., on whose book the series is based. The essence of her work, as the show beautifully captures, defines the crucial influence Black culture has had (and continues to have) on American cuisine, from exploring the origins of okra and yams to African hot sauce. Her legacy is bountiful, but one of the key takeaways for us sisters is to have pride in our food, heritage and cultures across the Black diaspora.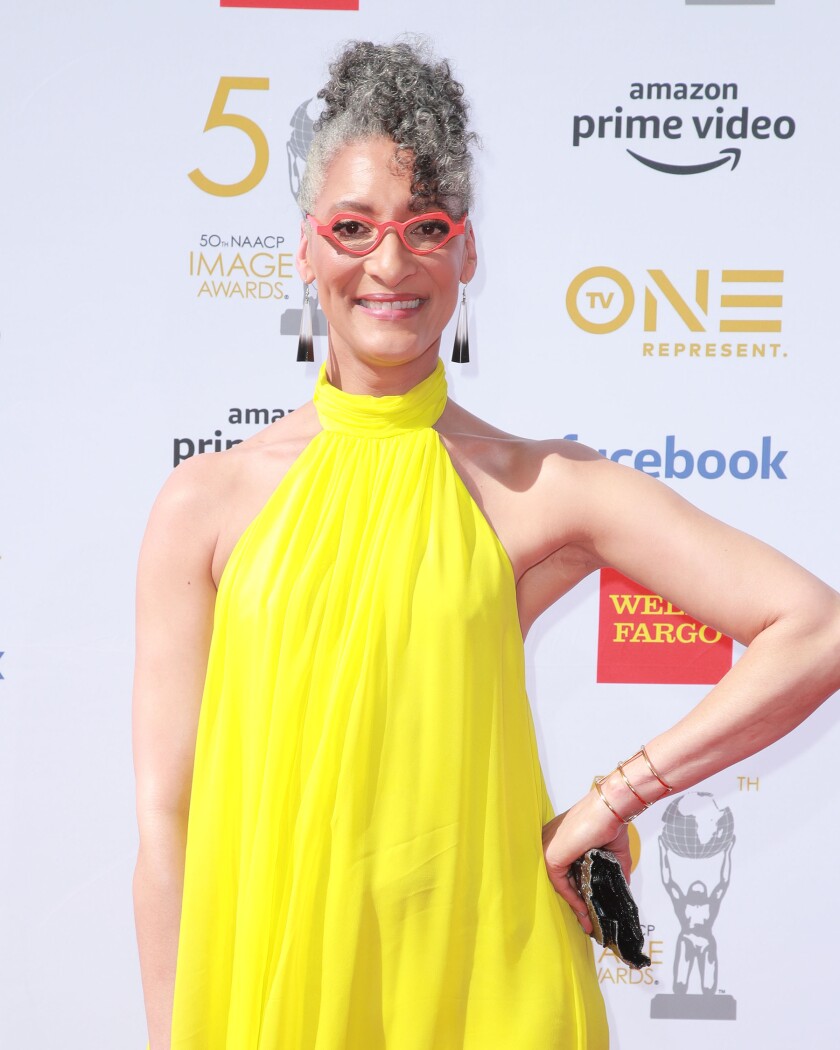 Carla Hall, 58, chef and TV personality

Carla Hall brought Southern cooking to the forefront, first as a contestant on Top Chef and later as a cohost on the successful cooking show The Chew. Her 2018 book, Carla Hall's Soul Food: Everyday and Celebration, dug even further, as Hall set out to understand Black food history and celebrate cultural dishes from our roots. In this ode to the culinary traditions passed down by centuries of Black cooks, Hall challenges us to reimagine the full breadth of what Black food can offer — beyond baked mac 'n' cheese and fried chicken — and try recipes like Field Peas With Country Ham and Smothered Chicken With Coconut, Lime and Chilies. "I want all of us to be proud of soul food," Hall writes in the book. "Soul food is ours. Claim it. Reclaim it."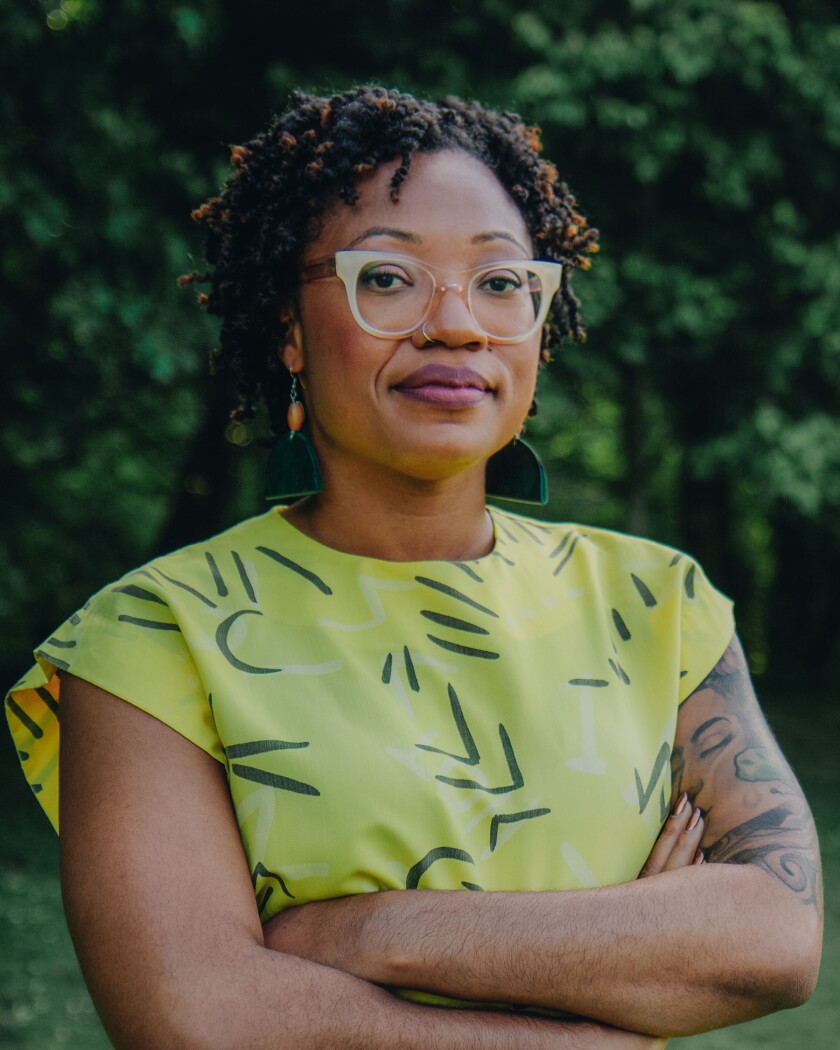 Ashanté Reese, Ph.D., 37, anthropologist and assistant professor at The University of Texas at Austin

Inspired by a class trip to a local grocery store where students were shocked by how nice her supermarket was, Ashanté Reese, Ph.D., turned to her anthropology background to study the intersection of Black geographies and food. She set out to understand the context and reasoning for how Black communities eat. Her research findings support and validate the larger fight for food access and justice by bringing the conversation back to Black stories. In the intro to her book Black Food Geographies, she writes that the book "is a love letter to and an affirmation of what is possible when we listen to Black people's food stories beyond an all-encompassing narrative of lack."


Tamala Austin, 50, founder of J.I.V.E.

The mantra and name of Tamala Austin's company, J.I.V.E (Juicing Is Very Essential), is one that the Texas entrepreneur lives by and encourages for others. J.I.V.E. made history in 2018 as the first Black-owned juice company to get a spot in Whole Foods, making juicing more accessible. Austin's flavors include Apple Berry Fiber and Sweet Beets, but it's not just about the juice. As explained on the J.I.V.E. website, the goal is to help people "learn how to transition to and maintain a healthy lifestyle that is both pleasurable and sustainable."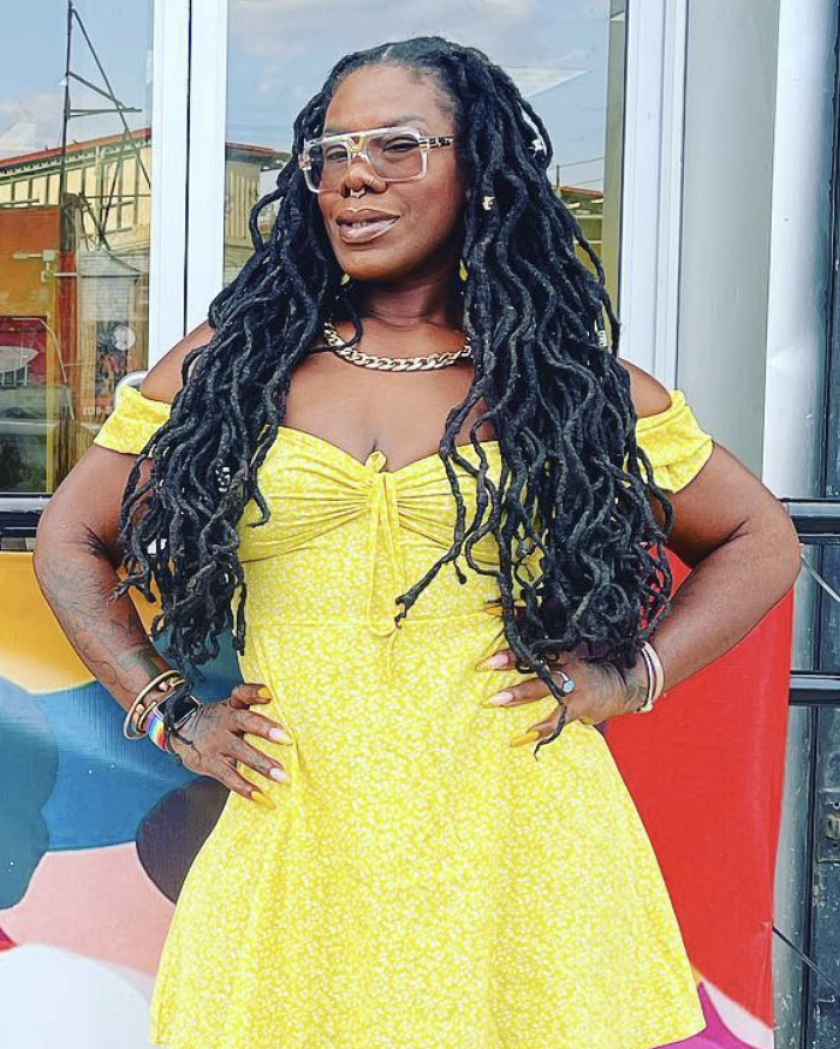 Tanya Fields, 42, founder of The Black Feminist Project and Libertad Urban Farm

It was Tanya Fields' frustration with the food deserts and lack of healthy options in her neighborhood that propelled her to do something about it. She created the Bronx Libertad Urban Farm to empower her community and address hunger. "Food injustice is a symptom of a larger disease, which happens to be economic exclusion," Fields told The Guardian. Her example has become a model for other communities that also want to reclaim their food. Let Fields inspire you to take control and grow some of your own food.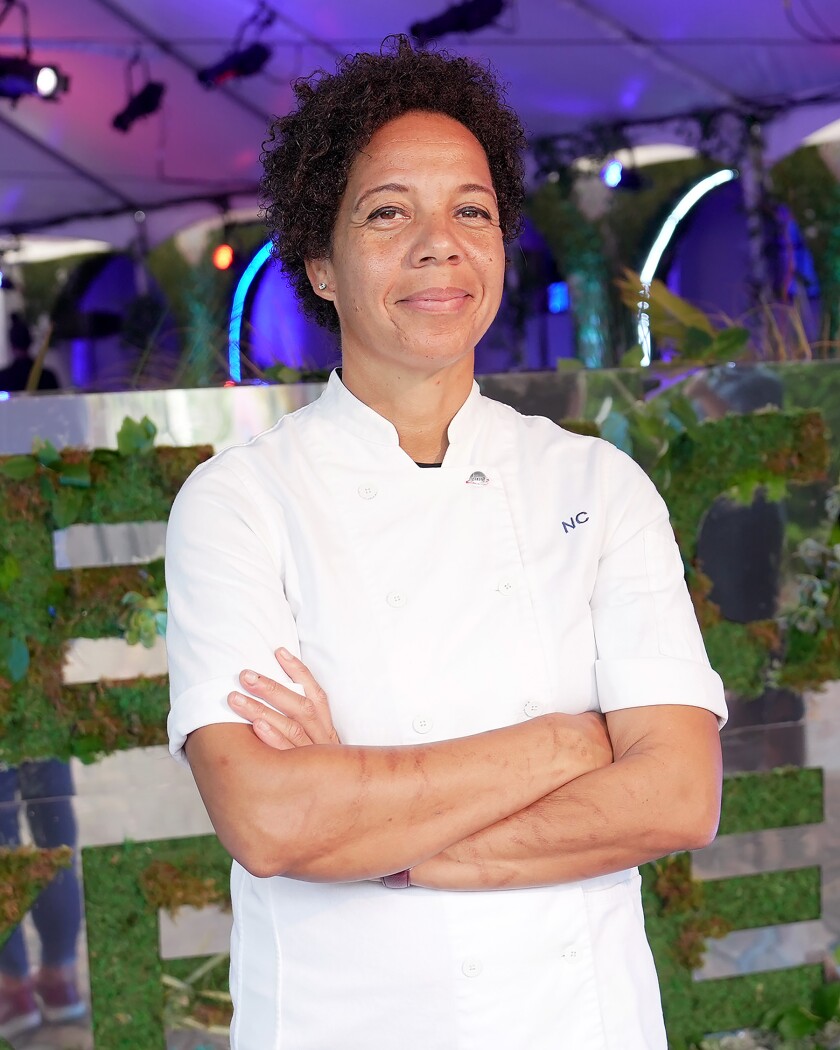 Nina Compton, 43, chef

Top Chef fan favorite Nina Compton uses her culinary command to blend the tastes of the Caribbean with the rich flavors and cultures of New Orleans. In honor of Black History Month last February, the 2018 James Beard award winner flexed her culinary expertise in creating four-course dinners at her New Orleans restaurant, Bywater American Bistro, featuring fresh ingredients from Black-owned farms and businesses, and centered on one key ingredient. The week of Valentine's Day featured sugarcane. For sisters, Compton's journey to elevate Black food and culture is one we should celebrate and emulate in our own kitchens.


Alexis Nikole Nelson, 30, foraging enthusiast and influencer

What started out as a hobby has amassed TikTok fame for influencer Alexis Nikole Nelson, as she inspires and educates others on foraging. Her video on how to "stretch" groceries by foraging went viral early in the pandemic. Using ingredients like weeds and dandelions, Nelson whips up some familiar favorites, from scallion pancakes to leek pasta, and encourages simple practices we can all use, like pickling and preserving. She's even working on a cookbook. No matter how you feel about searching the outdoors for food, Nelson's content bridges the historical gap to our ancestors and has started a movement to return to more natural foods in our diets.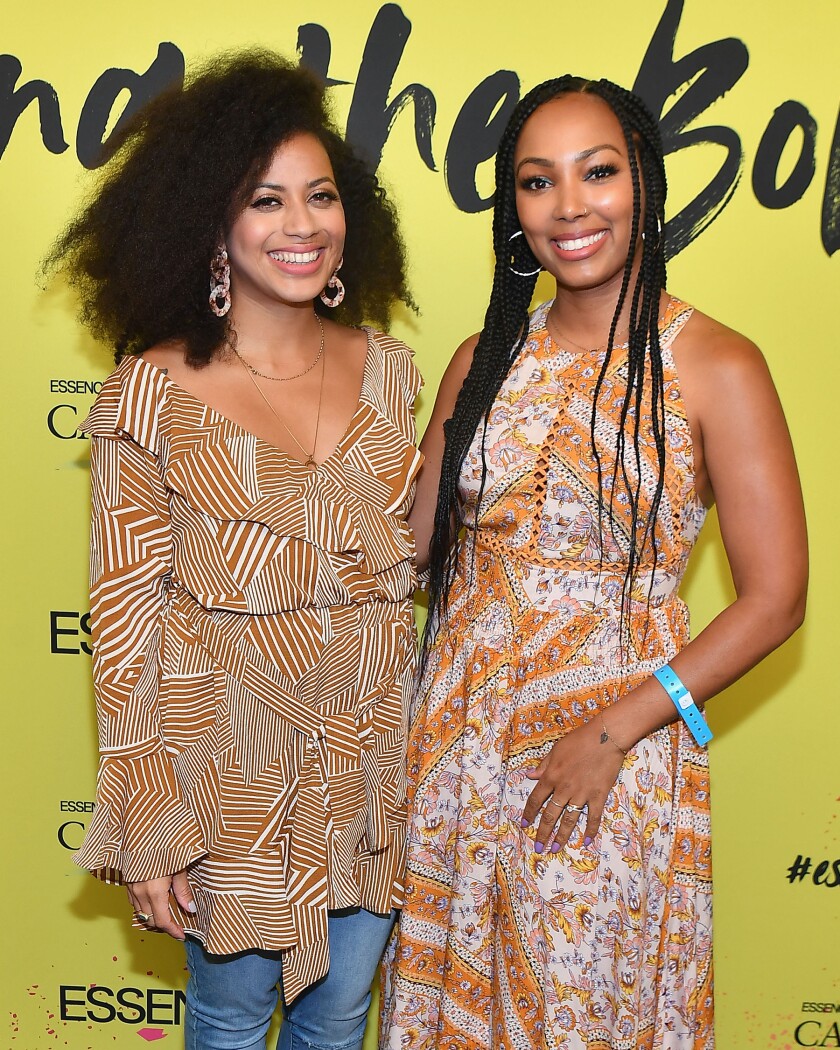 Wendy Lopez and Jess Jones, dietitians and cofounders of Food Heaven

The powerhouse BFF duo, both registered dietitians with master's degrees in nutrition, decided to empower other sisters when they launched the Food Haven Podcast in 2015. Let's face it; most popular outlets focused on health and wellness fail to include much of our unique experiences as women of color. Covering every topic you can think of from nutrition to body image, Lopez and Jones' podcast has created a safe space for sisters to further the conversation about our relationship with food — from showing it's possible to eat balanced meals on a budget to, of course, sharing recipes like quinoa chili.