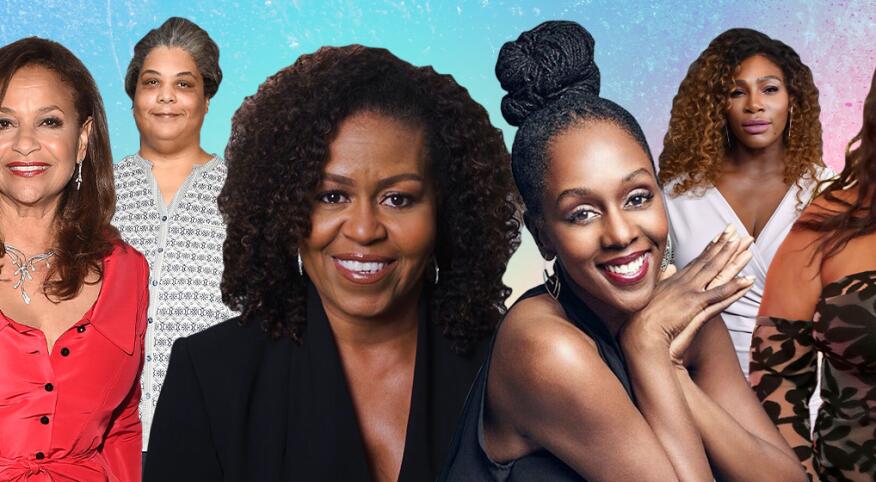 The pandemic truly challenged us to think differently about our appearance and our health as so much of life dramatically shifted. I, like so many other women, have struggled with accepting my weight, my skin color and my natural hair, but this period forced me to come face-to-face with these qualities and learn to appreciate them.

I've been inspired by others including Gabrielle Union-Wade, who's been rocking her natural hair, and Mo'Nique who is encouraging daily movement for health and not solely to lose weight. There are so many, but we're highlighting seven of the women who are shaping the conversation on body positivity among sisters. Let this year be the one where we appreciate all that our bodies can do. These ladies are leading the way.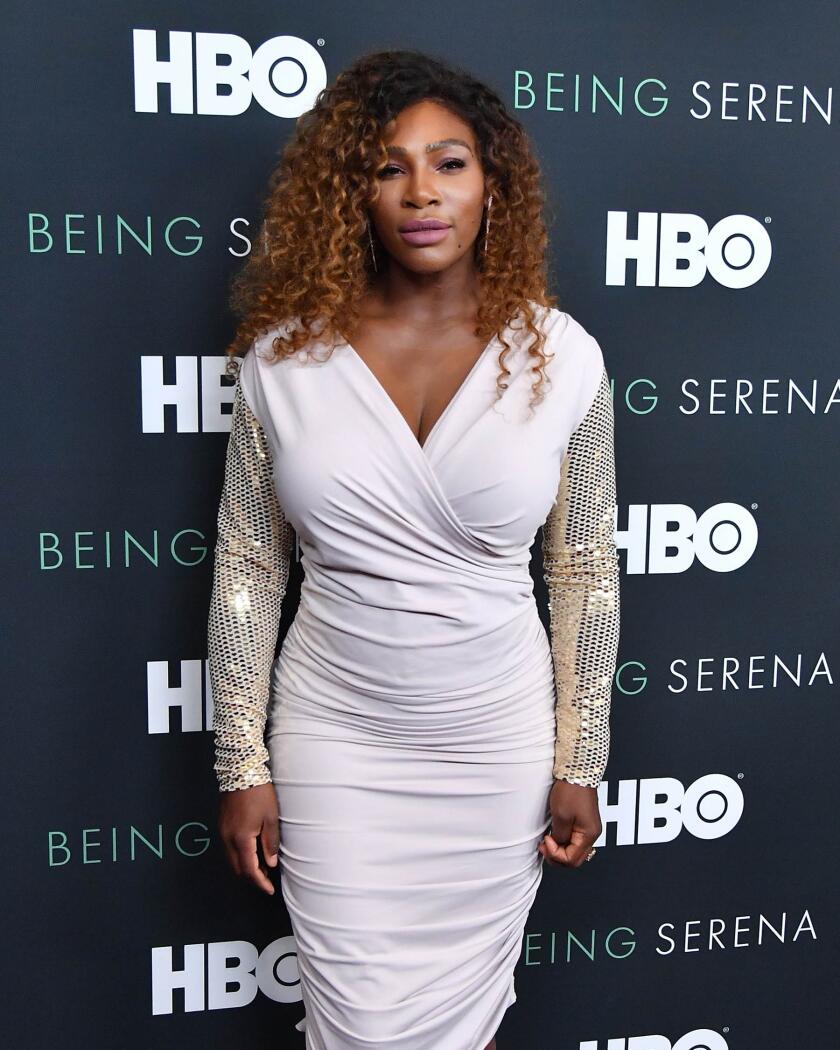 Serena Williams, athlete, entrepreneur and venture capitalist

She did that: Williams knows a thing or two about haters, that's why it's so refreshing to see a broad picture of her life through social media that promotes free Black Girl Joy. Williams was featured on the cover of Vogue, but she also shared more intimate moments including fun dance breaks during tennis training and tea parties with her daughter Olympia while the two dressed up as princesses. For years, Williams has commented on the lack of image representation she had growing up, and she's truly become that representation for many of us.

She said this: "Too many times young women are told that they're not good enough or they don't look good enough, or they shouldn't do this, or they shouldn't look like that. Really there's no one who should judge that except for you."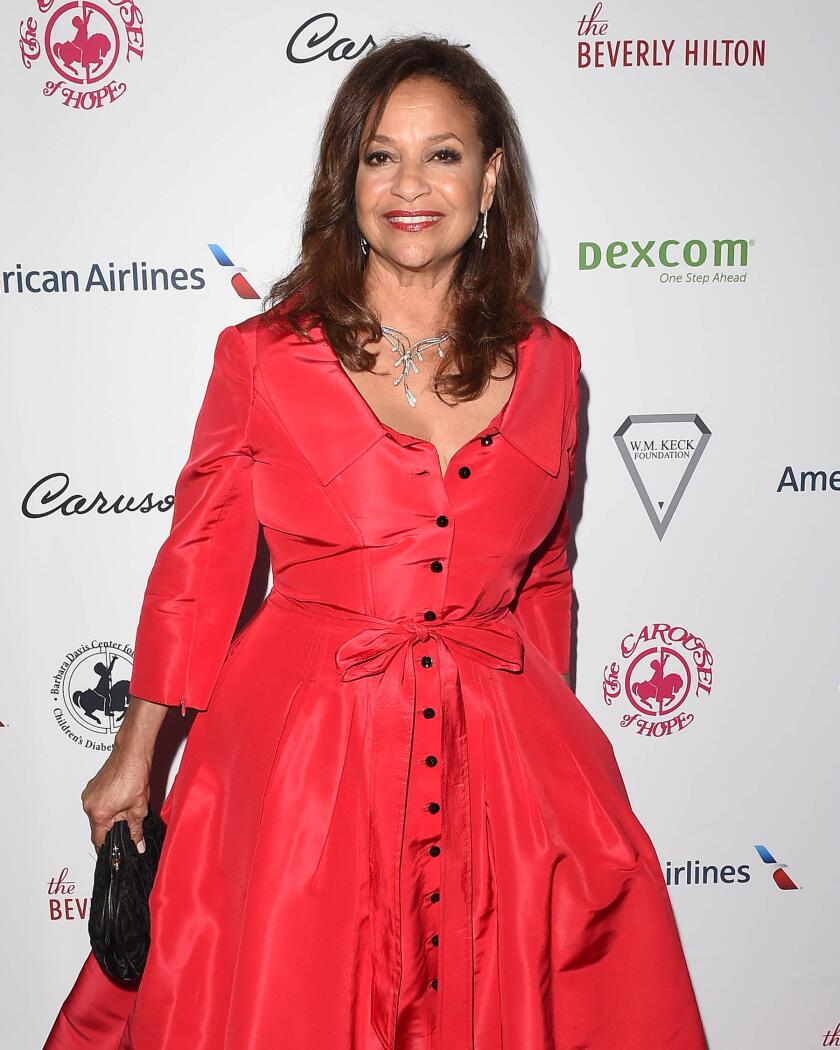 Debbie Allen, dancer, choreographer, actress and director

She did that: Legend Debbie Allen brought her dance studio to the world stage when she began hosting free livestream dance classes on Instagram. Her first class attracted more than 30,000 people live and even more to the replay. It's a wonderful way to bring joy and positivity during challenging times — plus Allen's dance skills remain untouchable.

She said this: "Embrace your age. I wouldn't want to be 20 right now for anything in this world. I would not want to go back. In my mind there are things that I think I may be able to do that I might not be able to. But my mind is functioning, and so you must embrace yourself and your reality and celebrate that."
Lizzo, singer, flutist and songwriter

She did that: Lizzo has become an icon for turning society's ideal of beauty on its head by fearlessly flaunting her figure and curves. She's graced the covers of magazines and wants her unapologetic ownership of her physique to become the norm. That said, Lizzo received backlash for supporting diet culture after revealing she did a juice cleanse for health reasons. The singer defended her choice to fans, reaffirming that everyone should be free to do whatever they want with their bodies.

She said this: "I detoxed my body and I'm still fat. I love my body and I'm still fat. I'm beautiful and I'm still fat. These things are not mutually exclusive."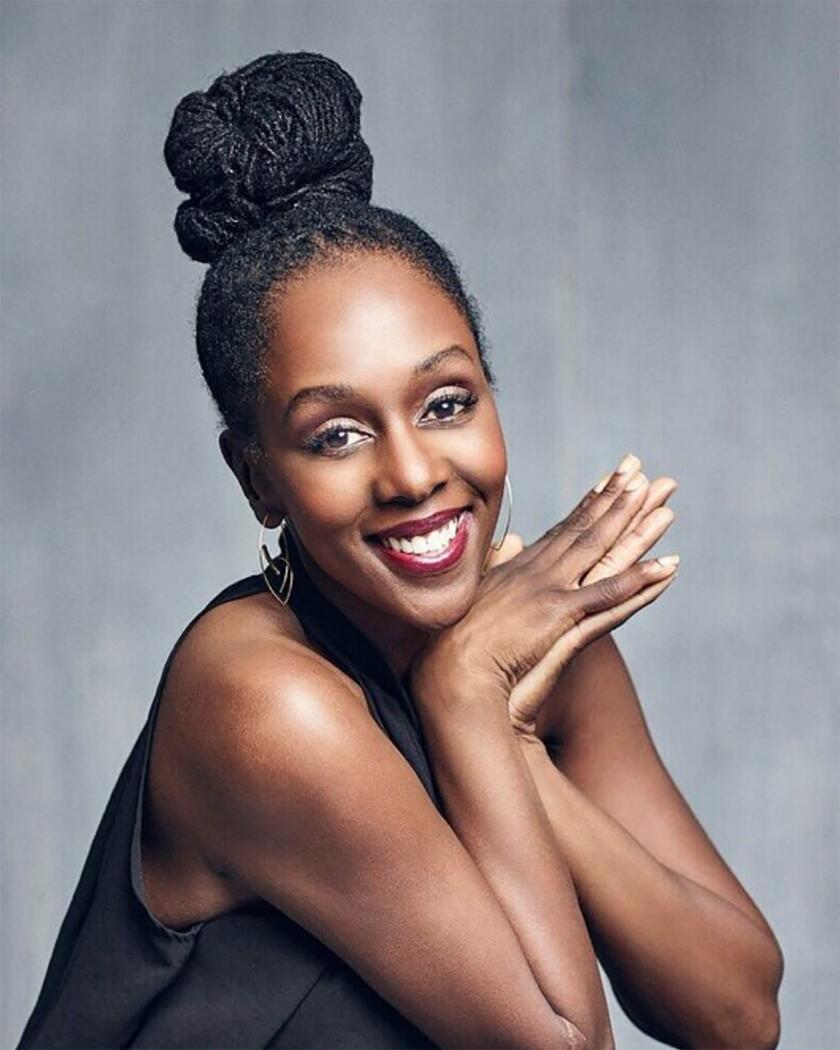 Stephanie Thomas, fashion designer, stylist and founder of Cur8able

She did that: Through Cur8able, Stephanie Thomas — who was born missing digits on her hand and feet — has made it her mission to provide great style to people with disabilities. As a fashion stylist and consultant, she creates garments that are functional (for example, items that don't easily wrinkle while sitting in a wheelchair) and cute! Thomas recently styled a campaign for Kohl's adaptive line, which features clothes that are sensory friendly, offer easy dressing and more. Her goal is to empower everyone to have freedom to express themselves through their clothes.

She said this: "I've allowed white supremacist ideas to impact the way that I saw my own beauty … I had to say, 'You have made this your story and that's not your story,' and take some time to really face my own belief system."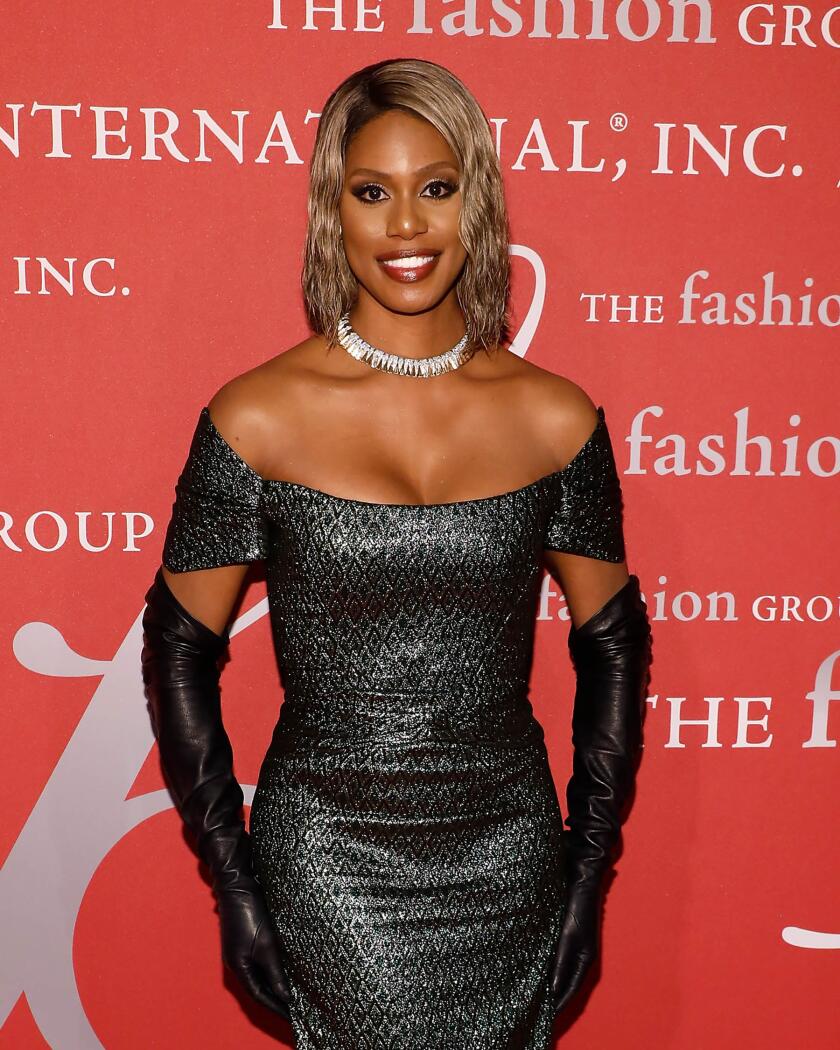 Laverne Cox, actress and LGBTQ advocate

She did that: In summer 2022, toymaker Mattel released its first transgender Barbie in the likeness of the famed actress and activist. Laverne Cox's career has truly paved the way for both the transgender and Black communities on the big and small screens. Cox was an executive producer on the Netflix documentary Disclosure. The film reflects on the history of trans representation in Hollywood and offers thoughts from trans creatives across the industry including Mj Rodriguez and Yance Ford. Exposing physical stereotypes about the trans community is part of this conversation, one in which Cox reminds herself and others frequently that "trans is beautiful."

She said this: "This is daily work, that our bodies are constantly changing. We gain weight, we lose weight, health things happen. I'm just reminded of the fact that my body matters and that I'm more than my body."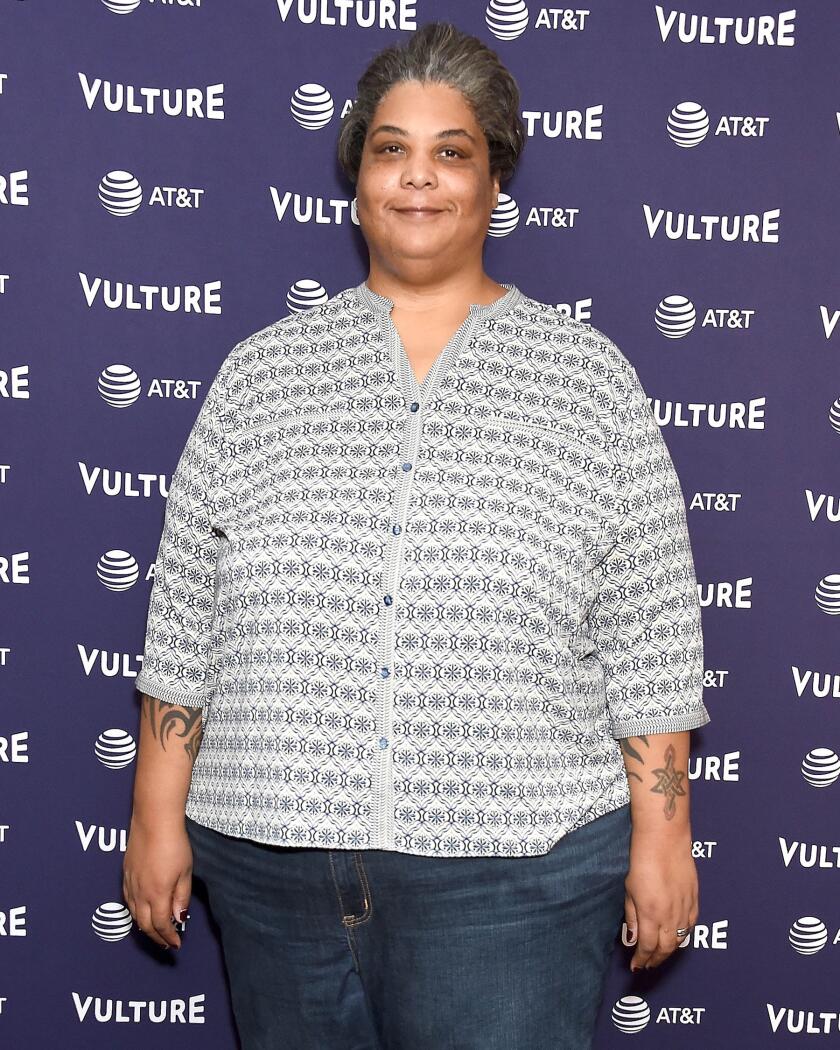 Roxane Gay, writer, editor and professor

She did that: Gay gets straight to the point whenever it comes to conversations about body size and is not afraid to call people out for shaming others. In 2017, she wrote openly about struggles with her body in her memoir Hunger. As the pandemic began and "quarantine 15" jokes (related to fears of gaining weight) swirled around the internet, Gay continued to speak out about body positivity, including in this interview where she addressed the tired stigmas around food and fat people.

She said this: "There are all kinds of reasons for a fat body. But it doesn't matter. You don't have to explain a fat body."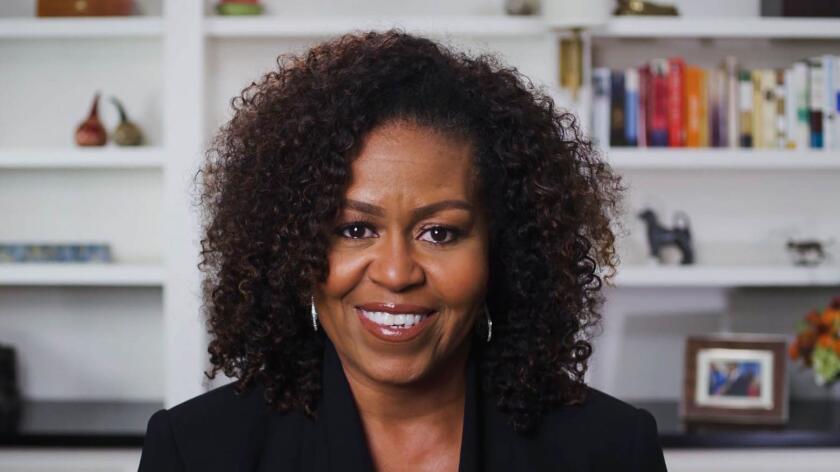 Michelle Obama, former first lady, lawyer and author

She did that: At 5 feet, 11 inches tall, Obama is known for her standout style that flatters her height and curves. During her time as first lady, Obama launched the Let's Move campaign to encourage fitness at an early age and planted an organic vegetable garden at the White House. She released The Michelle Obama Podcast, which has featured a variety of wellness topics including aging, menopause and body acceptance, noting in one episode, "I have hips and thighs."

She said this: "What this body is at 56 — I can't do the same thing that I did when I was 36. It's not the same body. We're living things. We're not machines. We run out of gas, we need fuel, we need sunshine and light, we have to take care of ourselves."