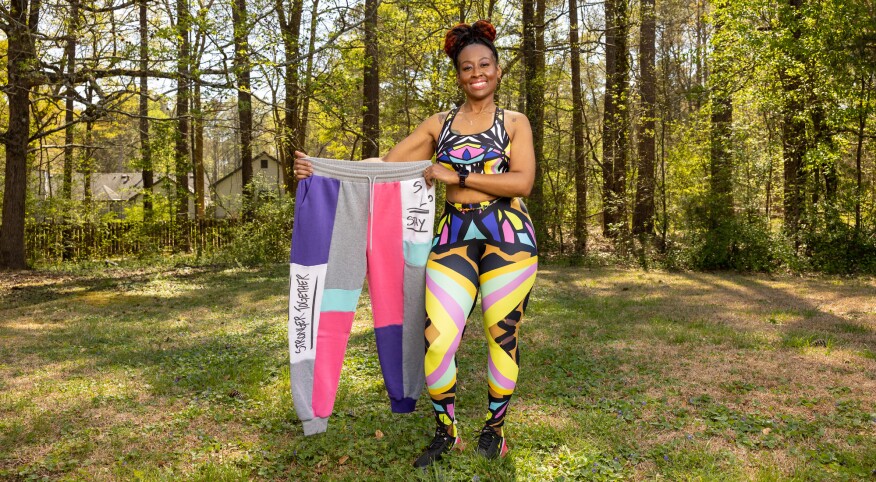 I'm 43 and I've dealt with weight issues my whole life. I've always been the bigger friend. I have attempted multiple weight loss journeys — from gym workouts to appetite suppressant Adipex and B12 injections. Each time I'd lose a good bit of weight, but the results never stuck.

When I moved to Atlanta, I started to gain weight again. In 2019, I had a freak accident where I randomly fell to the ground in a parking lot. I don't even remember falling. My ankle broke in two different places. It was traumatic.

As a result, I was sedentary for six months. I had to learn how to walk again. I was about 250 pounds, and I gained another 50 pounds during that time. I work as a nurse and I'm on my feet all the time, so returning to work was very difficult for me with the extra weight. I decided I'd had enough. After extensive research and considering my options, I decided to have weight loss surgery.

  At my heaviest I was 304 pounds. My goal was to get under 200.
Now two years later, on the other side of it and down 150 pounds, I can honestly say I'm a big advocate for weight loss surgery.


Having the surgery
I had begun looking into weight loss surgery before my ankle broke. A friend had gone through the procedure prior to this and had seen success. My accident accelerated my decision-making process.

As a health care professional, I'm more aware of how ridiculous U.S. prices are for certain procedures. I went to Mexico to get my vertical sleeve gastrectomy (VSG) surgery done. It's a procedure that involves removing a portion (up to 85 percent) of the stomach so it is reduced to about the size of a banana. I chose a facility in Tijuana after I did my research, which included contacting the facility and searching for reviews from past patients.

Related: Cheaper Surgery? Mexico Isn't Your Only Option

Prior to the procedure, the doctor put me on a liquid diet for two weeks. The procedure itself was fine. It was performed by a bariatric surgeon. I was put under general anesthesia, and it took about 40 minutes. I experienced gas pain and dry heaving the first night, but my overall pain was minimal. I stayed in the hospital for two days, and returned home five days post-op.

I went into this experience with a positive mindset. I knew I was going to be successful with the surgery, but ... I wasn't expecting to lose 150 pounds.
The procedure cost $5,300 and I paid an additional fee to have a private suite. In the U.S., weight loss surgery can cost $15,000 to $25,000, according to the National Institute of Diabetes and Digestive and Kidney Diseases. Weight loss surgery might be covered by some U.S. health insurers, but it depends on the policy, company and patient circumstances. [Many facilities in Mexico offer financing options.]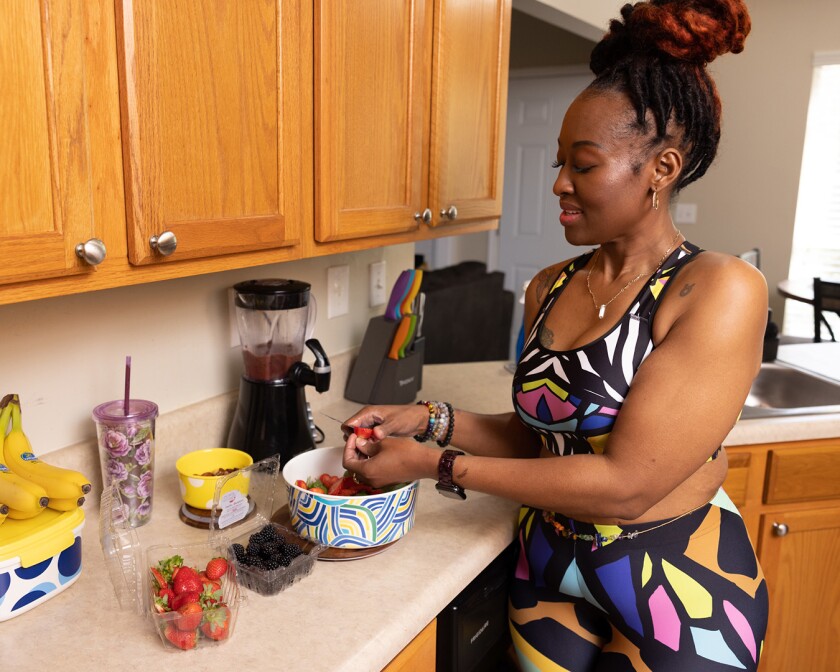 Making lifestyle changes
After the VSG, one's whole perception of how they eat is changed. I don't eat as much as I used to. I've noticed that the foods I crave and enjoy have changed. I don't have as much of an appetite and some days I have to remind myself to eat.

I used to be able to eat heavy meals, but I can't do that anymore. I had to learn what foods digest more quickly, so I eat a lot of lean meats like chicken. I also eat a lot of salads, almonds, peanut butter and fish. I get full quickly. I have to eat heavier items like beef and steak in moderation. I attribute most of my weight loss to portion control. I also drink a lot of water. When I was first adjusting to changing my portions, I found comfort chewing on ice because it mimicked eating.

The first few months after the surgery I tried to incorporate a gym routine, but I realized it wasn't for me. My primary form of movement is walking. I work 12-hour shifts as a nurse and am on my feet often, so I get a lot of steps each day — 5,000 at minimum.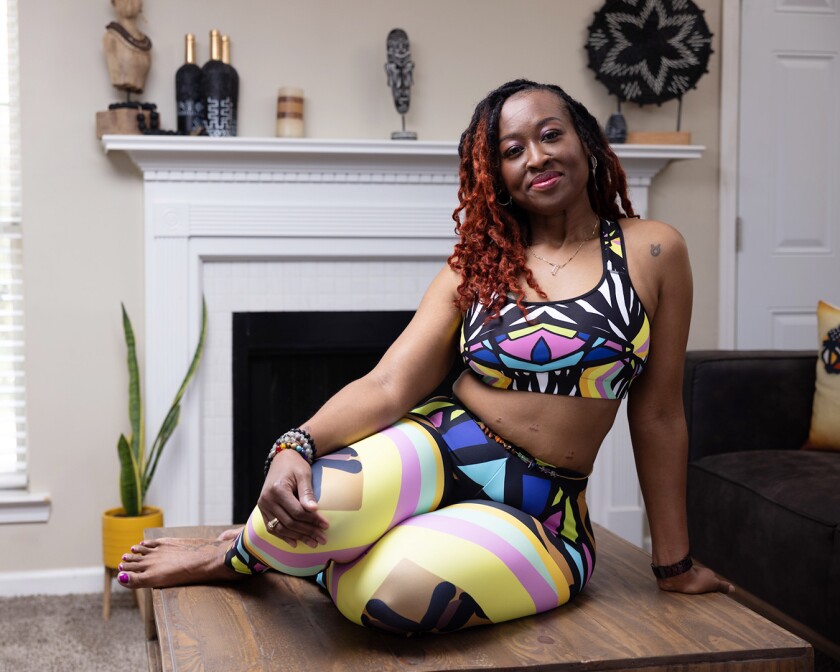 Reaching my goal weight
I went into this experience with a positive mindset. I knew I was going to be successful with the surgery, but I just didn't know I'd be this successful. I wasn't expecting to lose 150 pounds.

At my heaviest I was 304 pounds. My goal was to get under 200. I lost that first 100 pounds in six months and got down to around 150 pounds, and I've been able to maintain it. I was always bottom heavy. My hips including my bottom were 52 inches at my heaviest. My hips are now 44 inches. I went from a size 22 in jeans to a size 13. I used to wear a 3XL in clothes, and now I can shop large and medium sizes.

It feels so good. It's amazing to be able to order stuff online without the anxiety of worrying about if it's going to fit me.

I'm a huge believer in weight loss surgery, and I think depending on a person's circumstances it should be an option. Of course, people ultimately need to do whatever works for them, but you never know unless you try. I'm 43 with kids and never thought I'd be this size at this age.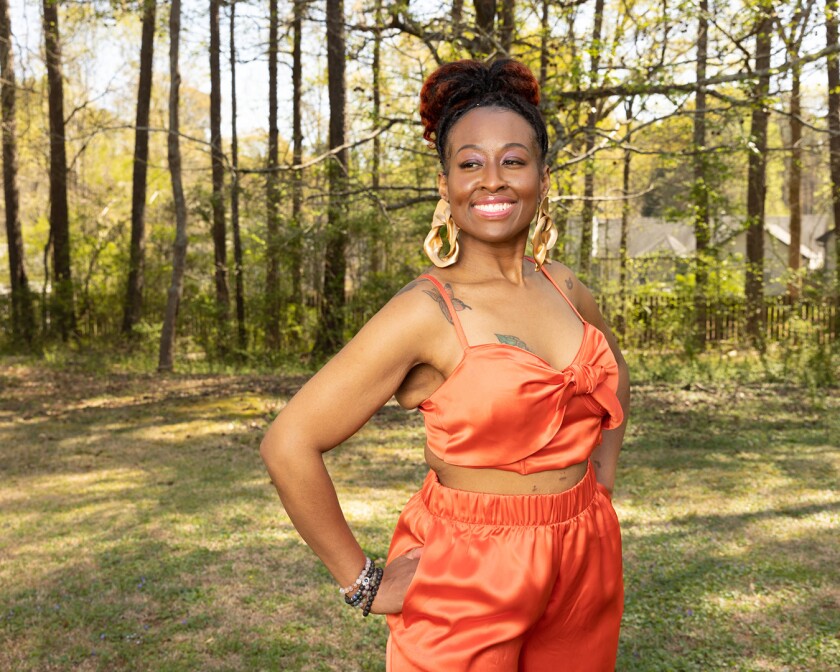 Documenting the journey
I created an Instagram account to document my journey, hold myself accountable and find community with others on similar paths. I've gained 15,000+ followers since starting the page. My first post was the day after my surgery in 2021. I've shared everything from the price of my procedure to the foods I eat, and more.

I've gotten so many messages over the last two years from people thanking me for sharing or saying they've been encouraged by my post. There's a lot of negative that can come with social media as well — people steal my photos, make fake accounts or send hateful messages — but I try to look at the positive.

It just makes me so happy to know that my story has inspired others.