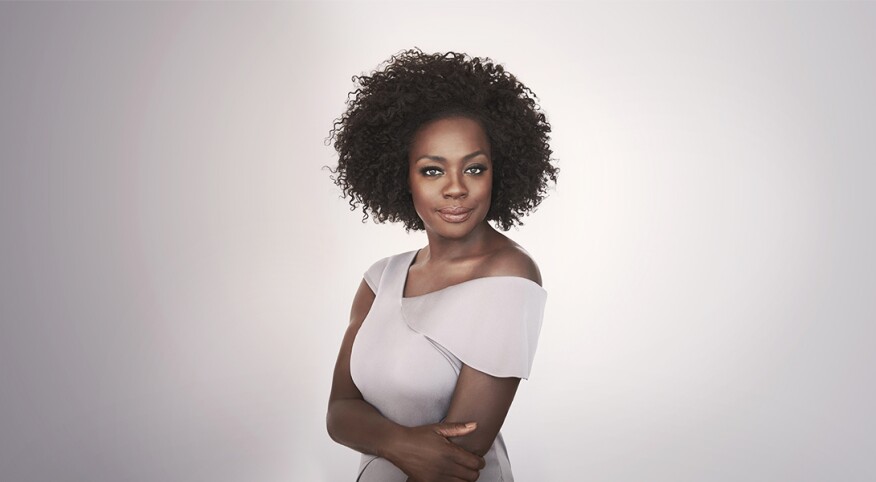 Whether you know her as Annalise Keating in How to Get Away with Murder, Aibileen Clark in The Help or Rose Maxson in Fences, Viola Davis has proven time and time again to be a master at any part. But the real-life role she wasn't ready for was that of a woman diagnosed with prediabetes. "Not many things scare me," Davis told AARP's Tim Appelo, "but that was one thing that did." The diagnosis inspired the Oscar-winning actress to take charge of her health and accept what may be her most important role yet — health advocate.

Like too many of us in the Black community with family roots in the South, Davis was no stranger to diabetes. "Growing up, my family just called it 'sugar,' she recalled. "It's not something I talk about because it's a disease a lot of us simply accept." It didn't seem to faze anyone that her grandmother was affected by 'the sugar' or that her Aunt Betsy had to be confined to a wheelchair. "She had that diabetes smell around her," Davis said. "She lost one leg, and you just sort of waited for it. No one did anything."

Diabetes then set its sights on the next generation of Davis' family. After suffering a series of fainting spells, Davis' sister Diane learned type 2 diabetes was the culprit. Another sister, Deloris, learned she had the disease when she was pregnant.

Yet Davis, 53, thought she was somehow different. "As far as I was concerned, I exercise, I ate right — I certainly didn't feel like I was in their category."

Then a couple years ago, Davis learned that she had in fact joined the ranks of the 84 million U.S. adults who have prediabetes, a condition characterized by higher blood sugar levels than normal but not yet at the level of diabetes. Frighteningly, 90 percent of those walking around with prediabetes don't know they even have it, and it increases your risk not only of developing type 2 diabetes, but also your risk of suffering from heart disease or a stroke.

Another 30 million Americans have diabetes, according to the Centers for Disease Control and Prevention, and it is more prevalent in the Black community, affecting 12.7 percent of us compared with 7.4 percent of whites, 8 percent of Asians and 12.1 percent of Hispanics.

The diagnosis was enough to scare Davis into taking action so 'the sugar' stops with her and doesn't affect the next generation. "I look into the eyes of my 8½-year-old daughter, Genesis, and I want to see her graduate from college. That's what keeps me going," she said.

Davis got real about how her past habits may have contributed to her current situation. "Listen, I grew up with fried chicken and dumplings and rice — we never knew it could backfire and cause a debilitating disease. Now when I cook my collard greens, I cook them in chicken broth. We don't have to accept those food choices that have been given to us in the past. When you are armed with education in terms of food and exercise, you begin to understand how to manage this disease."

Davis is also educating others by narrating a new documentary produced by Merck as part of America's Diabetes Challenge, the pharmaceutical company's program targeting the disease. A Touch of Sugar features first-hand accounts from patients, along with their family members and health professionals, as they tackle the very real struggles of living with diabetes. It also attempts to lift the shroud of silence that we sometimes wrap around us. The film debuted in April during the Tribeca Film Festival. While the movie has yet to be distributed, you can view the trailer here.

"Suffering in silence is not uncommon among Black women dealing with health challenges," says Michelle Gourdine, interim chief medical officer of the University of Maryland Medical System and author of Reclaiming our Health: A Guide to African American Wellness. "But it's time to admit that this is not an effective coping mechanism. Sharing our stories helps educate our community about disease prevention and disease management."

Davis is hoping the documentary has that kind of impact on a larger scale. "What this documentary is about is connection, what we can do for each other as a community," she said.
The first step is to break our collective silence. Here are five steps yan take right now to lower your risk.