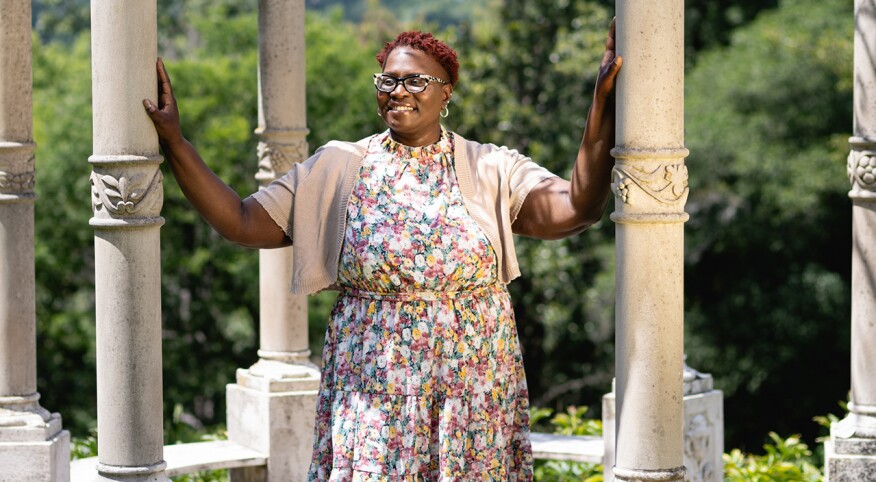 My weight issue is a battle I have won and lost in equal measure. I have been as small as size 11/12 and ballooned to almost, I am embarrassed to say it, 300 pounds and a size 24. In addition to fluctuating numbers, I suffered from other health issues, such as acid reflux, migraines, vertigo and even panic attacks. My knees ached.

I couldn't concentrate. Reflux made eating difficult. My throat was raw, and my chest burned. Exercise was the last thing on my mind.

I would look in the mirror, unhappy with what I saw. Friends would say, "No matter how you look, you are still a queen!" Though I appreciated the love, I knew it was time to make a change. Plus, the powers above decided I needed a kick in the pants.


Shocker! I was diagnosed with type 2 diabetes.
Before learning this, the symptoms I experienced practically screamed that something was very wrong. I was miserable from the constant doctor visits, tests, procedures and remedies that failed to work. Fed up, I even tried self-diagnosis. Did I have a stomach issue, heart ailment or maybe a condition that was more ominous? Scouring medical advice sites only heightened the uneasiness and paranoia. I prayed, "Lord, please give me an answer."

During yet another sick visit at a walk-in clinic, a physician I hadn't met before asked the million-dollar question, "When was the last time you had your glucose levels checked?"

Had I? I wasn't sure. It had never occurred to ask my primary care physician about it. All I had was a passing memory of him mentioning prediabetes. I should have taken this warning more seriously. Had I done so, I would have remembered that my dad was diagnosed with type 2 diabetes in his 40s. At the time of this doctor's visit, I was age 46.


Asking the right questions, finding the right answers.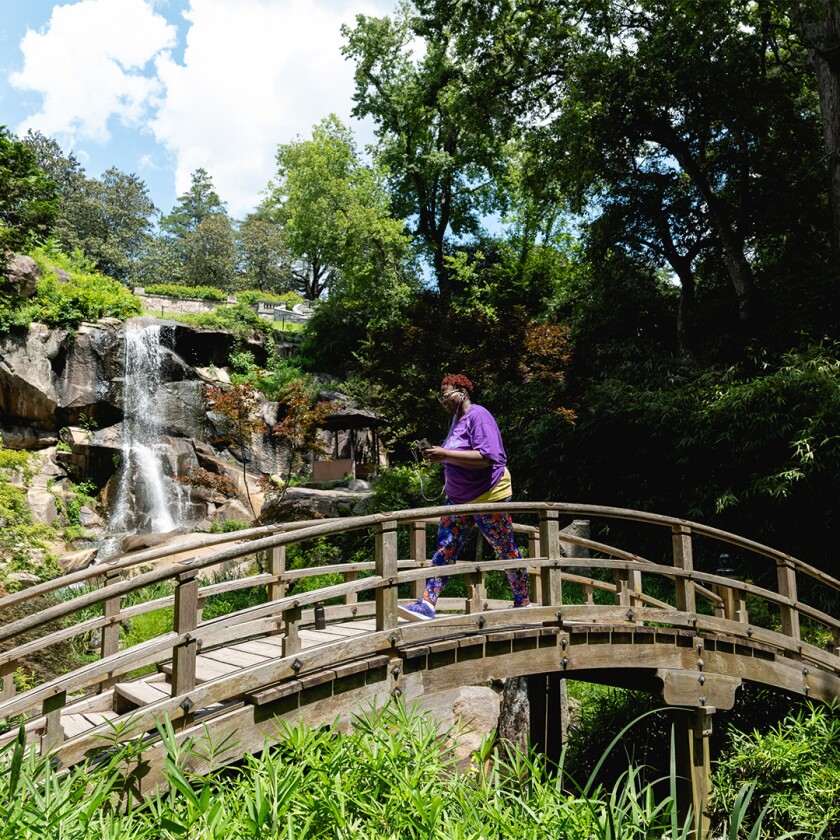 This diagnosis, in June 2019, was my key to understanding several health issues. It forced me to reevaluate my weight and eating habits. After I broke the news to my husband and children, who were just as shaken as I was, I knew I had to get my A1C, a measurement of blood glucose, down to the appropriate level. The road ahead would be tough. Yet having a longer life and getting healthy became extremely important. Type 2 is not a death sentence. I scheduled an appointment with a diabetes nutritionist.

The nutritionist, Brenda, and I talked about my difficulties with reflux and other ailments. She asked about the type and frequency of my daily meals. How often did I exercise each week? How much water did I consume? Did I notice how my body reacted to certain foods?

Digging deeper, she asked, "Have you ever been tested for gluten intolerance?" The second million-dollar question.

"Have you thought about removing dairy from your diet?" The third million-dollar question.


The appointment that saved my life.
Brenda gave me a detailed list of recommended, nutrient-dense foods (such as nonstarchy veggies) and those to limit or avoid (highly salted foods). She suggested that I get evaluated for gluten hypersensitivity, and that I try drinking almond milk instead of dairy. We concluded that having smaller meal portions several times daily would speed up my metabolism. I left excited and encouraged that changes such as boosting exercise and water intake would aid my weight loss journey.

I cannot say that diabetes contributed to all my health problems, but it did play a significant part. Being conscious of what I was dealing with, and the potential consequences, empowered me to make life-altering changes one step at a time.

Upon joining my local gym, I worked with a personal trainer who helped me become familiar with the equipment and proper usage. I started at one day per week and increased to three days per week. I also resumed martial arts training three times per week — something I'd abandoned due to health challenges and trying to juggle work and family responsibilities.

My friends and family were my biggest supporters, especially with the arrival of COVID. I could have fallen back into old habits and erased my progress. But thankfully, that was not the case.

To help me keep track of daily progress and follow my nutritionist's suggestions, I decided to try Noom Weight. This supported me in changing my unhealthy habits and mindset around food.


I'm so happy with how I look and feel — younger, healthier, fitter!
• It took about seven months, but I lost over 50 pounds.
• My dress size decreased.
• My A1C, which was 6.7%, is currently 5.5%. A normal A1C is below 5.7%, while a level of 6.5 or greater indicates diabetes. Thankfully, I did not need to take insulin.
• After testing, my allergist determined that I am gluten intolerant.
• Dairy has been removed from my diet. It is almond milk all the way.
• I no longer battle acid reflux unless I eat my identified trigger foods.
• My migraines and vertigo are practically gone.
• Panic attacks are a rare occurrence. Finally discovering what caused my issues made me feel better, because I was able to make the changes needed to improve my health. This led to less worrying and feeling like things were out of my control.
• There is no longer a mini pharmacy on my kitchen table! Gone are the reflux medications and prescriptions for migraines.
• The change in my diet affected the entire family. As result, they also began to eat healthier and became mindful of their choices and portions. Occasionally, my sons accompanied me to the gym, or the family and I walked together. My best friend always expressed her confidence in my ability to reach my goal.
• My faith helped me believe in myself. I have faith that my body, mind and spirit will be supported.

My current goal is to lose another 25 pounds. Mentally and physically, I am in a better, happier place.