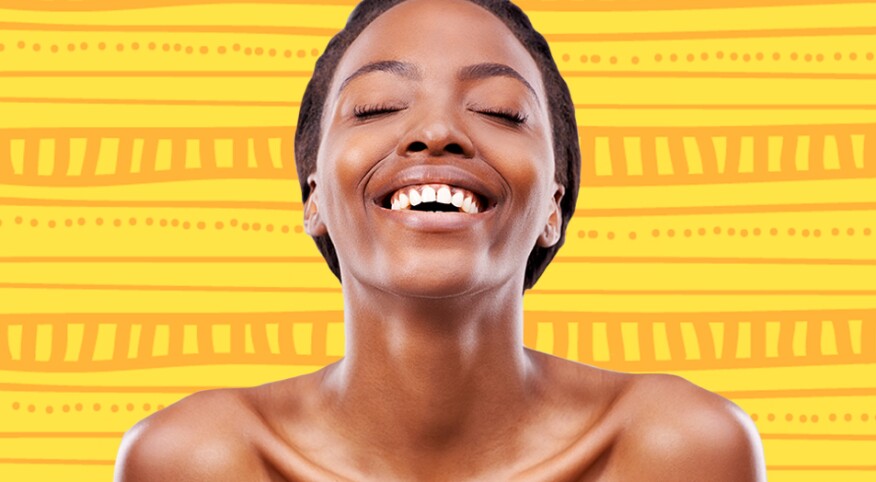 Microdermabrasion is a gentle, non-invasive exfoliation treatment that should be performed by either a board-certified dermatologist or licensed aesthetician. Celebs like Naomi Campbell, Rihanna and Vivica A. Fox swear by it, and I started getting monthly microdermabrasion treatments in my early 30s to address dark spots caused by acne.

After I left the full-time workforce, I stopped treating myself to the treatments. But in my mid-40s, perimenopause hit and I noticed my skin tone was dull and uneven from hyperpigmentation, particularly areas of my forehead and cheeks. To remedy this, I found a day spa where micro was affordably priced and resumed the treatments seasonally. In tandem with drinking lots of water (at least eight glasses a day) and applying a daily moisturizer with sunscreen even in the winter, the results are glowing, youthful skin that I'm often complimented on. I'm also proud to say that most millennial sisters I meet think we are peers, commenting after I make my big reveal, "Girl, I thought you were my age!"

Do you want to look a decade younger, too? Here's what you need to know about microdermabrasion.

How does microdermabrasion work?
Melynda Barnes Oussayef, a double board-certified facial plastic and reconstructive surgeon and otolaryngologist and the associate clinical director at the telemedicine startup Ro, explains, "The procedure involves a hand piece with salt crystals or aluminum oxide that moves across the skin at high speeds, which cause the superficial layers (especially the layers of dead and dry skin) to separate and fall off. Basically, microdermabrasion, is exfoliation."

Susan C. Taylor, MD, associate professor of dermatology at the Hospital of the University of Pennsylvania, adds that microdermabrasion effectively removes excess melanin pigment, smoothes and softens the surface of the skin and allows topically applied products to penetrate better. She advises people to stop the treatment if they experience redness or irritation.

Is it safe for darker skin tones?
"For African-American women and those with darker skin, the main consideration or risk with microdermabrasion is degree of treatment," says Barnes. "Because treatment that is too vigorous or aggressive can lead to inflammation and hyperpigmentation (darkening of the skin), the more gentle the treatment, the better."

To try before you buy, Barnes advises patients ask for a patch test where microdermabrasion is performed on a small area of skin that is then monitored for redness and post-inflammatory hyperpigmentation. She also recommends choosing a provider who has experience working with African-American skin and, within this demographic, different skin tones.

Additionally, African-American patients should wear sunblock and avoid direct sun contact after microdermabrasion. "Your skin will be sensitive after the procedure and sun exposure can also induce skin hyperpigmentation or darkening," explains Barnes.

Is it covered by health insurance?
Since microdermabrasion is a cosmetic procedure, it's not covered by insurance and the cost per session typically ranges from $100 to $200. But during the biannual Spa Week, you may be able to score $50 microdermabrasion treatments at some day spas nationwide.

Can I do microdermabrasion at home?
Home microdermabrasion kits and products may be less expensive[FMK4] , but Taylor won't vouch for them. "[Microdermabrasion] must be performed by a professional," she says.