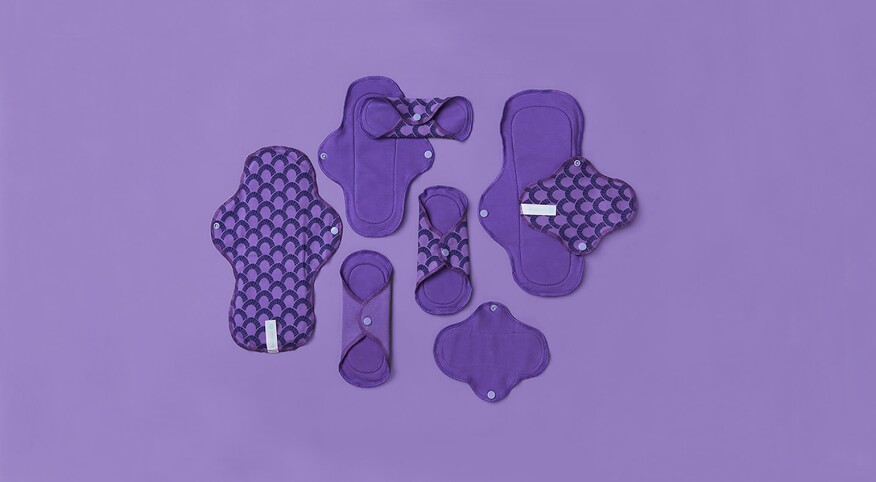 Period, moon cycle, menstruation, Aunt Flow, that time of the month — we have tons of different names for the few days in our reproductive cycle when we bleed, but most of us have only ever considered a few ways to manage it. These days — partially thanks to the growth in women-helmed startups — periods are having kind of a moment, and the options for managing menstruating have never been more robust. If you're curious about period products outside of your mass-produced regulars, your choices will depend on your biggest concerns: a desire for natural ingredients, the environmental footprint of traditional products or comfort.

Toxins to the left, to the left: The largest category of period disruptors are those that tout all-natural ingredients. While the FDA evaluates the ingredients in name-brand pads and tampons (think brands like Always and Kotex) and provides recommendations that they are safe for your vagina, the parent companies of those brands only recently began to disclose the ingredients — leading to calls for greater transparency and more natural ingredients from women's health and environmental activists.

Reuse, reduce waste, repeat: According to some environmental activists, the average American woman will use more than 12,000 disposable menstrual products over the life of her period, and lots of the mainstream pads and tampons can't be recycled. Menstrual cups, like the ones sold by The DivaCup (around $30) and Lena Cup ($25) are reusable containers that are inserted in the vagina to capture blood. (One-time use cups are also available, though.) Specially designed, extra-absorbent underwear, like THINX ($24-$39) and Lunapads' period underwear ($36-$42), are designed to hold as much as two tampons' worth of fluid. Beyond being reusable (the manufacturers' advise customers to rinse, wash and wear it again), throwing on a period-proof boyshort or brief is more comfortable for some.

Are these alternatives really any safer? The greatest concern with traditional products is toxic shock syndrome (TSS), which is a rare but dangerous condition that can arise when tampons are too absorbent or aren't changed often enough. One study of menstrual cups found those products might also be associated with the illness. The U.S. Department of Health and Human Services' Office on Women's Health recommends the use of either conventional or natural products with no preference for either. Whichever you choose, be sure to change a tampon frequently and avoid using one when you sleep to lessen the risk of TSS.