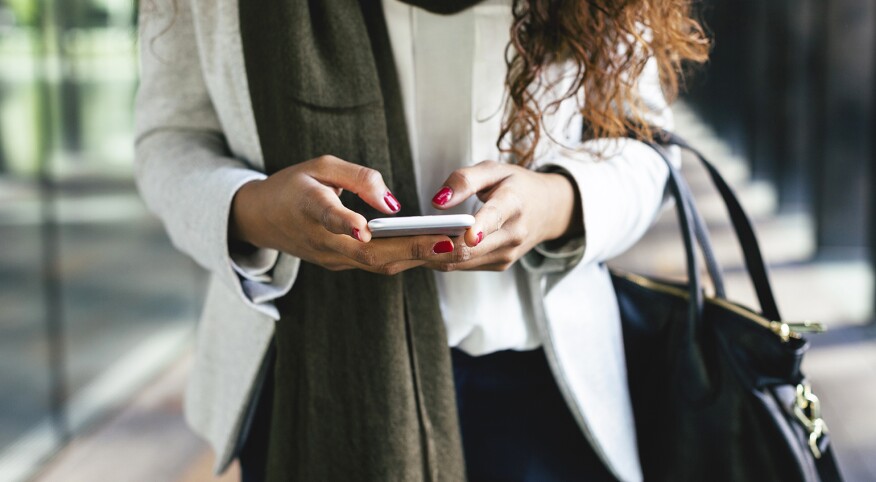 "Are you on a dating app?" Imani looked at me from the passenger seat. She is 26 and like a little sister to me. I dropped my hands from the steering wheel. "No," I said, an excuse hanging on my lips, "I haven't had the time." Even I could hear how lame that sounded. I had just driven her home and was all set to say my goodbyes.

The truth is I'm ambivalent about online dating. I hear the stories from my sister about dudes who use bathroom selfies as profile pictures, begin their first in-app conversation with, "Hey sexy chocolate," and ghost after what seemed to be a good date. One of my homegirls lamented the fact that many straight-up lie about their height, and some misrepresent what they look like by using decade-old photos.

I'd listen to these online dating stories with pity, murmuring my sympathies, secure in my relationship and the knowledge that I didn't have to worry about such things.

Then my boyfriend and I broke up.

Before I could even think about dating I had to get my mind right. I spent the last year and a half going through my version of the various stages of grief: imagining myself as Beyoncé in the "Hold Up" video, listening to Mary J. Blige's Strength of a Woman on repeat and watching Season 2 of Insecure wishing that I even wanted to start a "hotation." What I didn't do was check for any dating apps.

After three months some friends and well-meaning acquaintances began to ask if I was ready to date. The answer was no. Now it's been over a year so folks ask if I've been on a date. The answer is still no.

It's strange to come blinking into the light like some nocturnal animal long burrowed underground. Last time I was single I was in my late 20s; now I'm 43. Before that I didn't date; I hung out — the '90s version of "Netflix and chill." So not only am I learning how to date, I'm learning how to do so in a digital world.

I prefer to meet a guy in-person. Imani wasn't down with the excuses. "It only takes a minute, just download the app now." She suggested Bumble as a good entry point since female users make the first contact with matched male users. I downloaded the app. Imani told me to post a profile picture of my face and gave me a quick tutoring session — swipe left for 'no' and right for 'yes.'

That night I began tinkering with my profile. I didn't post any pictures over a year old. I didn't post the ones before my big chop. I did post a couple of full-bodied ones so there would no question about my body type. I wear glasses and a fresh face most days so I made sure to post a few of those. I thought about posting a pic of me wearing a clay mask to show I didn't take myself too seriously, but when I consulted Imani she paused and said, "Do what makes you feel comfortable." I took that to mean, hell no.

Then there was the bio. It's impossible to distill the essence of who you are and what you want into a couple of sentences, so I chose the safe route and answered three prompts from the app.

Later Imani texted and told me to swipe right at least ten times a day, which I thought was extreme. She explained that millennials swipe all day, so it's not a big deal. I reminded her that although Gen Xers have had a lot of technology in our lives, we remember a time without the internet, much less dating apps.
I've been at this for six weeks now. I lost interest in Bumble after two weeks; the profiles just looked dusty and you have to pay to view matches. Then a millennial colleague suggested Hinge, a dating app that allows you to like/comment on specific aspects of a profile.

I had my first in-app communication via Hinge. I liked this guy's answer to the dream dinner guests prompt: Michelle Obama, Trevor Noah and Larry David. I reached out. He responded but ignored my questions. Instead he said, "Hello, beautiful," and ended the chat with a virtual "kiss on the forehead" and a request for contact outside the app. Insert side-eye.

The next guy had great dialogue. We bonded over a shared love of tacos. He suggested we meet at my favorite local taco spot but ghosted when it was time to set a date.

Then Hinge suggested a match for me. This dude's profile pic was a shirtless underwear selfie with a bathroom backdrop. As I scrolled I saw that he was wearing a security guard uniform that I recognized from my job.

Bathroom selfie guy prompted a holiday hiatus from the app, but I'm back. I'm still ambivalent about online dating, but Imani keeps reminding me that it's a process. Dates will come, and in the meantime, I will continue to enjoy being single.