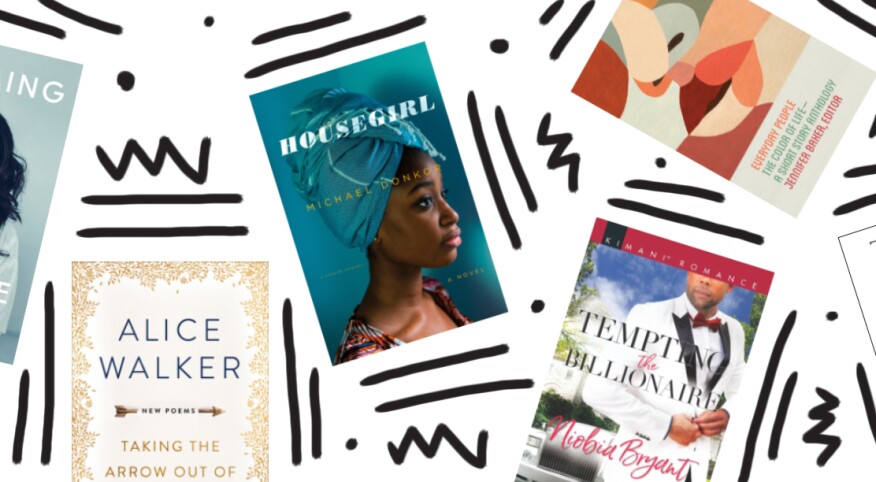 Becoming by Michelle Obama (November 13)

The former First Lady shares her trajectory from the South Side of Chicago to corporate lawyer to juggling the demands of motherhood to tackling her White House duties. "The process of writing this book has been so personally meaningful and illuminating for me," she said.



Housegirl: A Novel by Michael Donkor (August 28)

This debut author's powerful coming-of-age story follows three girls wrestling with life's peaks and valleys in Ghana and in the diaspora in London. Belinda and Mary are housegirls in Kumasi, the capital city of the Ashanti Region. By-the-book Belinda is teaching Mary, the irrepressibly spirited 11-year-old, how to do domestic tasks. But Belinda is forced to leave behind her surrogate little sister when she is summoned to London by a Ghanaian couple. As she works to help their sullen and academically struggling daughter Amma, t

he youths will discover they have something in common. Dark secrets emerge in this taut novel that enlightens readers about a nation, its language and its people.



Everyday People: The Color of Life — A Short Story Anthology edited by Jennifer Baker (August 28)

This collection is collard greens for the soul. Baker compiles works by emerging writers of color that address family, personal turmoil and relationships.



In "The African-American Special," Jason Reynolds writes about Fortune, a Vietnam veteran who speaks his mind in a boozy haze after someone leaves his favorite bartender a soggy $1 tip on a $20 tab.



Nana Ekua Brew-Hammond takes readers to Ghana in "Wisdom," where she weaves an intricate tale about Yao, a headstrong young man who is grappling with his past when he meets a woman who will help shape his future.



Tempting the Billionaire by Niobia Bryant (September 18)

If you like a hot read to take the nip off the fall air, the bestselling author does not disappoint with her latest romantic fiction about self-made billionaire Chance Castillo. He is in the midst of a legal battle to sue his ex. But his efforts soon take a back seat when he falls for his lawyer, Ngozi Johns, who has an ironclad rule against dating clients. The handsome Dominican's attempts to defy that rule make for a steamy page-turner.



The Power of Presence by Joy Thomas Moore (September 18)

Women who have "been there, done that" share candid advice on everything from managing money to parenting to spirituality. Peabody Award-winner Moore also dismantles myths about single motherhood by focusing on the importance of presence. "As the Reverend D. Martin Luther King Jr. said, 'Our children need our presence, not our presents,'" she writes. (Her son, Wes Moore, wrote the bestselling memoir, The Other Wes Moore, about confronting obstacles that face black youth who grow up without fathers.)



New Poems: Taking The Arrow Out Of The Heart by Alice Walker (October 2)



Walker cleverly tackles life's circumstances by revisiting Celie, the iconic character from The Color Purple, in the emotional new poem, "Is Celie Actually Ugly?" The collection also addresses the #MeToo movement, gentrification and racism.