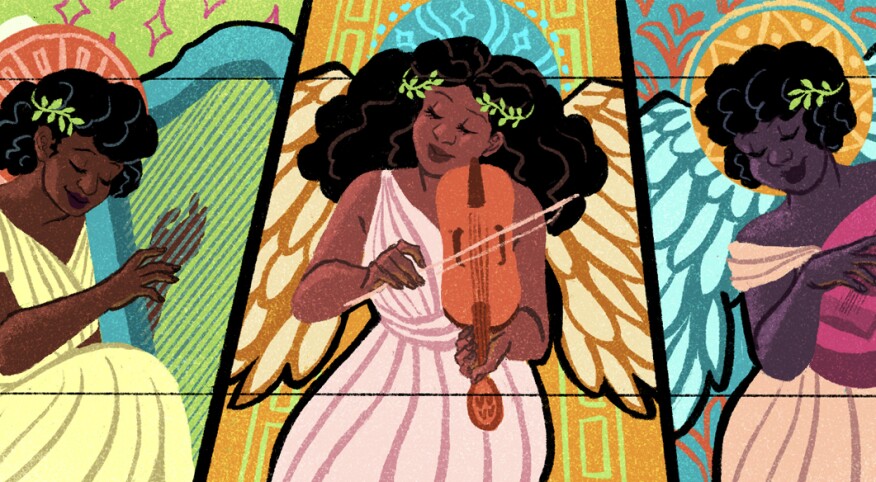 From the editors: The Black community is coping with historic challenges relating to social justice, health and the economy. We're all in this together. During this turbulent time, Sisters From AARP is prioritizing new and existing content that supports our readers' mental, physical and economic safety and well-being, including this story. Feel free to email us at sistersletter@aarp.org and share your thoughts on how we, as Black women, can best support one another now.

Life is full of peaks and valleys. Even during these trying times, when we're dealing with painful social justice issues and an ongoing pandemic, our faith has helped us to be "Optimistic," to accept that "Everything Must Change" and to "Keep on Movin'." Whether you grew up in the church, have another spiritual practice or simply enjoy the ministry of gospel music, you'll find comfort and solace in this inspirational playlist packed with songs that offer messages of hope and healing — including Mariah Carey's upbeat "Make It Happen," Donnie McClurkin and Yolanda Adams' powerful "The Prayer," and Billy Porter and the cast of Pose's moving rendition of Stevie Wonder's "Love's in Need of Love Today."

During Black Music Month, we also celebrate our resilience as a people, resolve to count our blessings and refuse to let stress and negative emotions consume us, steal our joy and take a toll on our physical and emotional health. Feelings of anger, fear, or pessimism are understandable during times like these. But, unchecked, they suppress the immune system and lead to an increased risk of heart attack and stroke.

And even though the COVID-19 pandemic may prevent many of us from visiting our loved ones or praising at our place of worship, we are still way too blessed to be stressed. Sisters, just remember you are not alone. We're all in this together. Here are seven simple ways to stay encouraged and keep your spirits lifted:

1. Pray. When you can't get to Sunday service, the mosque or wherever you convene for fellowship and worship, have a little word with your Higher Power in the comfort of your own home and leave your worries at the virtual altar.

2. Stay active. To prevent depression, research shows you should do at least 15 minutes a day of higher-intensity exercise, such as running, or at least an hour of lower-intensity exercise, such as walking or housework.

3. Eat potentially mood-boosting foods like dark chocolate, yogurt and leafy greens.

4. Practice gratitude. Pick up your journal and keep a daily record of what you're thankful for. You can also call or send a thoughtful card to a friend.

5. Get some rest. Starting your day feeling refreshed can give you more energy, foster gratitude and make you feel good all over.

6. Practice yoga and meditation. Focusing on controlled breathing and noticing your negative thoughts and feelings without judging or acting on them helps your brain better manage stress and anxiety.

7. Let the music play. Music is a natural mood booster. Whenever you hear your favorite song, you can't help but sing and dance along. So pump up the volume and push play on our "Keep the Faith" playlist packed with 37 uplifting and inspirational songs from many of your favorite gospel, R&B, jazz and pop music artists, including Aretha Franklin ("Amazing Grace"), Kierra Sheard ("2nd Win"), USA for Africa ("We Are the World"), Mariah Carey ("Make It Happen"), Tamela Mann ("God Provides"), Le'Andria Johnson ("Better Days"), Third World ("Try Jah Love") and Whitney Houston ("You Light Up My Life").