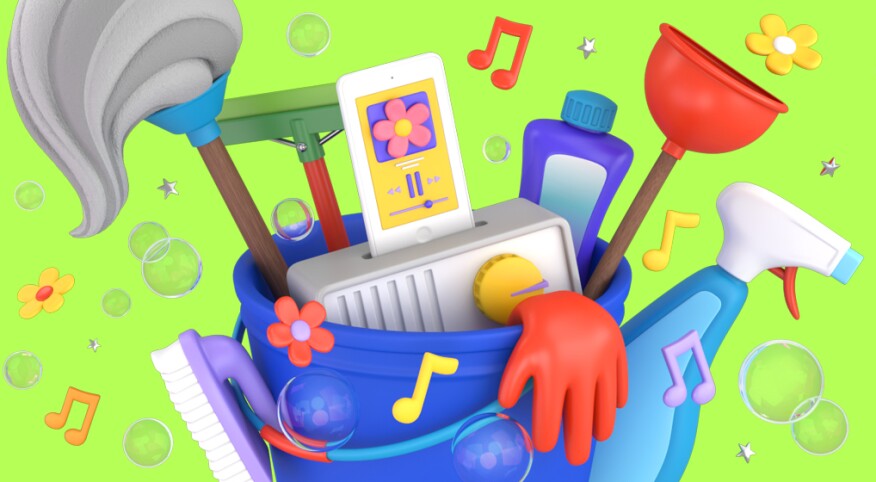 Some benefits of giving your home a deep clean this spring are obvious: gleaming surfaces, a fresh scent and inviting orderliness. But you might be surprised to learn the many wellness benefits of housework. The following are among them.


Sharper memory: In a study published last year, researchers in Singapore found that older adults who did housework enjoyed better cognitive function (focus and memory).
Improved heart health: One of the world's largest studies on physical activity found that doing household chores can work as well as running or hitting the gym when it comes to cutting your risk of heart disease and extending your life.
Burning calories: A person weighing 150 pounds burns about 200 calories per hour while doing housework. That's three to four times the rate of energy use while seated.
Lower stress: Call it conscious cleaning. If you make your bed as a mindfulness activity rather than a monotonous task, it can be a form of meditation, say experts. Pay attention to the sights, sounds, smells and textures you experience during the activity. Let go of unrelated thoughts and surrender to curiosity and feeling alive.
Spring cleaning is the perfect time to declutter and get rid of stuff we don't need. And we're not just talking about physical clutter. Some of us are carrying around emotional baggage stuffed with past disappointments, heartbreaks and negative self-talk that weigh us down and prevent us from moving forward. So let's make both the physical and mental space we need in order to renew and make a fresh start in our personal and professional lives. As Erykah pleads on "Bag Lady," sis it's time to "let it go, let it go, let it go!"

So let's make cooking, cleaning, sorting, packing and self-reflection fun with this colorful mix of R&B, jazz, dance and pop tracks from Betty Wright ("Clean up Woman"), Sade ("Clean Heart"), TLC ("No Scrubs"), Karyn White ("Superwoman"), Diana Ross ("It's My House"), Vanessa Williams ("Work to Do"), Ella Fitzgerald ("I'm Gonna Wash That Man Right Outa My Hair"), Maxwell ("This Woman's Work") and more.

Press play and get ready to rinse and repeat while you're home, grocery shopping or washing clothes at the laundromat. (You can stream tracks for free — just take a minute to download the music player app.)