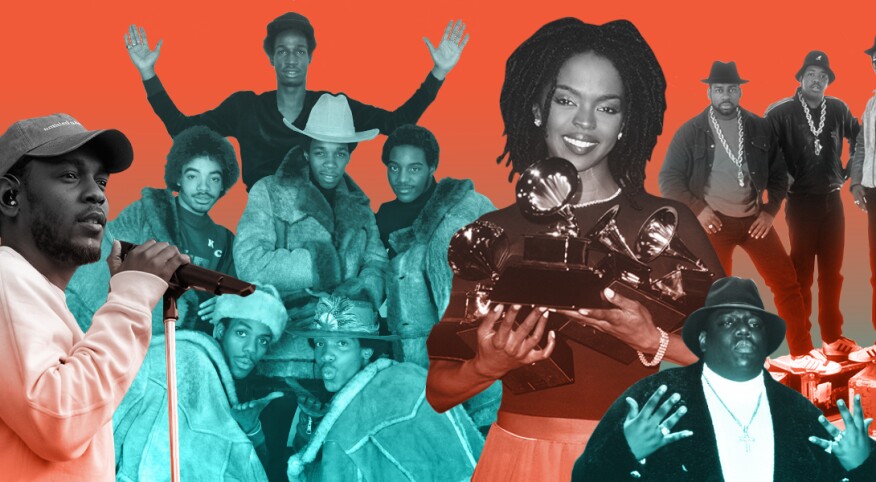 Pump Up The Jams! Stream our playlist of 45 dope and danceable Hip Hop tracks on Spotify.



From doin' it in the park to the top of the pop charts — let's reminisce over some of the biggest moments in hip-hop history so far: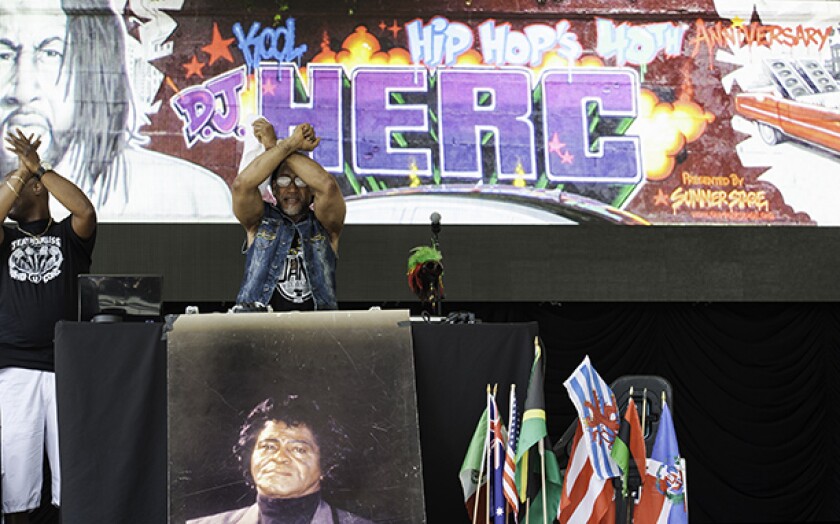 1. Yes, Yes Y'all, and It Don't Stop

It happened 45 years ago this week. On August 11, 1973, DJ Kool Herc pioneered hip-hop during the back-to-school party he hosted with his sister, Cindy, in the recreation room of their Bronx, N.Y., apartment building. By incorporating his island style of "toasting" or talking over the records and manipulating two copies of the same record to isolate the best part or break, the Jamaican-born DJ discovered a new way to move the crowd.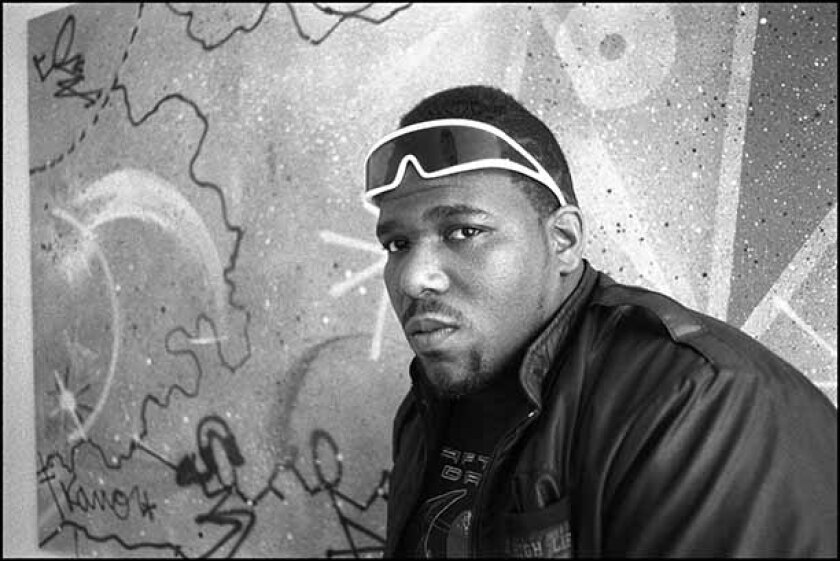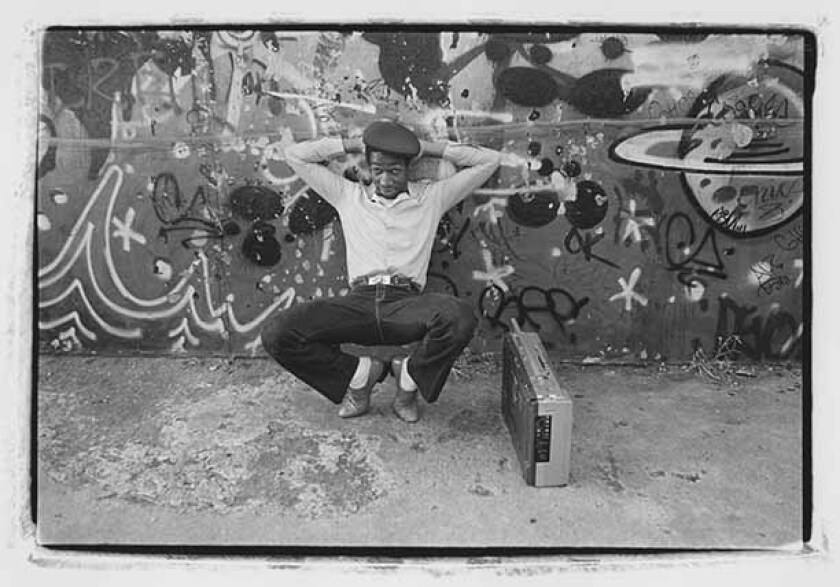 2. Three Kings of Hip-Hop

Herc, along with Afrika Bambaataa and Grandmaster Flash, were the three kings of this underground youth movement mainly relegated to inner-city roller skate rinks, discos and block parties. Although the terms hip-hop and rap are used interchangeably, hip-hop encompasses rapping, DJ'ing, graffiti and break dancing.

3. And the Chicken Tastes Like Wood

Produced by R&B singer and record producer Sylvia Robinson, "Rapper's Delight" by the Sugarhill Gang became hip-hop's first Top 40 hit in January 1980, with rappers Wonder Mike, Big Bank Hank and Master Gee cleverly rhyming over the irrepressible groove of Chic's "Good Times."

4. Stop the Violence

Grandmaster Flash & The Furious Five made one of the first socially conscious rap records in 1982 with "The Message." In 1989, the Stop the Violence Movement anthem "Self Destruction," featuring Boogie Down Productions, MC Lyte and Heavy D, carried on that edutainment tradition.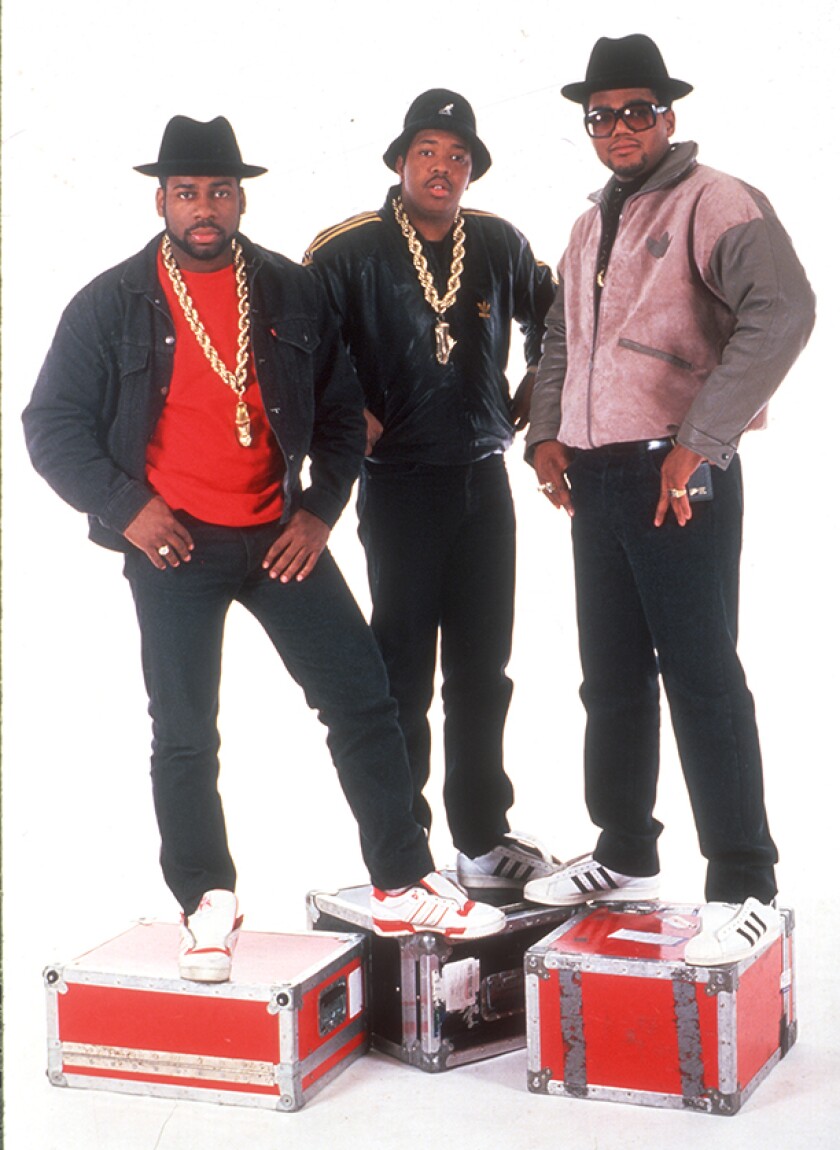 5. My Adidas

In 1986, Run-DMC broke the crossover barrier when their third album, Raising Hell, became the first rap record to go multi-platinum — on the strength of "Walk This Way," the top five mega-hit with Aerosmith. Emulating the trio from Hollis, Queens, kids in the burbs started rockin' fat gold rope chains and white shell-toe Adidas without laces.

6. We'll Be Missing You

There have been times when it looked like hip-hop wouldn't survive. Perhaps the darkest period was the senseless West Coast vs. East Coast feud that claimed the lives of two of rap's brightest stars, Tupac Shakur and Biggie Smalls, respectively in 1996 and 1997. In the aftermath, however, hip-hop rose like a phoenix from the ashes.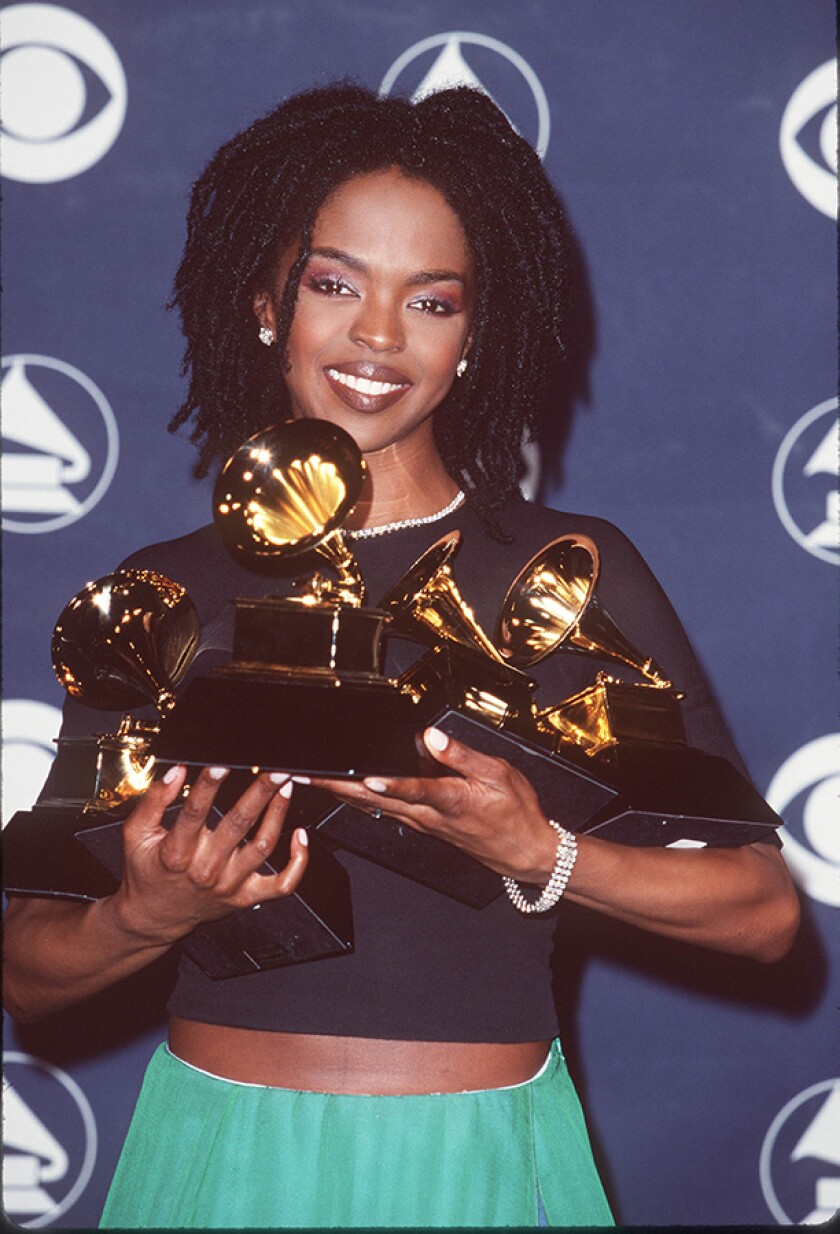 7. The Ex-Factor

A seminal hip-hop moment that inspired black women specifically was Lauryn Hill's 1998 debut solo album, The Miseducation of Lauryn Hill, which included the number one single, "(Doo Wop) That Thing," and became the first hip-hop album to earn the Grammy Award for album of the year. Before Beyonce and Adele, the New Jersey beauty also became the first woman to win five or more Grammys in a single night. This year, Hill embarked on a 20th anniversary tour celebrating the record. "This record chronicled an intimate piece of my young existence," she said in a statement.

8. Started from the Bottom, Now We're Here

In 2015, Common and John Legend won an Academy Award for best original song for "Glory," from Ava DuVernay's Selma. In his acceptance speech, Common referred to the Edmund Pettus Bridge in Selma — the site of the 1965 attack by law enforcement on civil rights marchers — as "once a landmark of a divided nation, but now a symbol for change."

9. We Gon' Be Alright

In 2017, LL Cool J became the first rapper to earn the prestigious Kennedy Center Honor.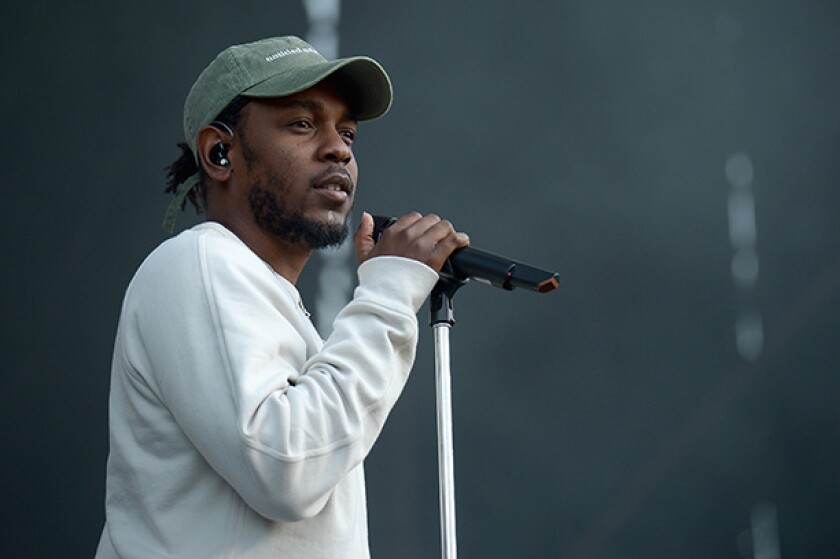 10. Look How Far We've Come

A year later, in 2018, Kendrick Lamar was awarded a Pulitzer Prize for DAMN., the first non-classical or non-jazz artist to receive the prestigious award. "It's one of those things that should have happened with hip-hop a long time ago," the Compton, Calif., rapper told Billboard. "It took a long time for people to embrace us — people outside of our community, our culture — to see this not just as vocal lyrics, but to see that this is really pain, this is really hurt, this is really true stories of our lives on wax."



All photos by Getty Images.