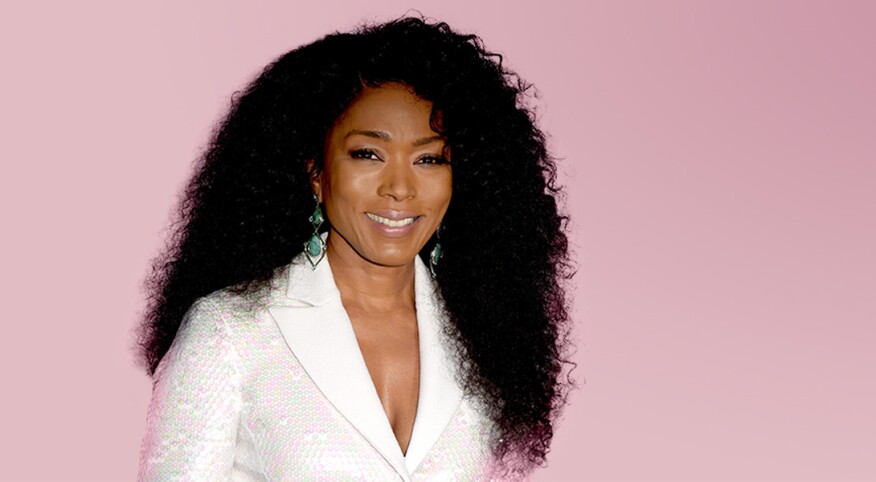 The smooth-skinned actress and her toned biceps have been turning heads since her spot-on portrayal of Tina Turner in the biopic What's Love Got to Do With It (1993), which earned her an Academy Award nomination. Earlier this year she glowed as the Queen of Wakanda in the Marvel blockbuster Black Panther. And to tell you the truth, she doesn't look much different in either film.

Although Bassett understands the fuss about her radiant skin and flawless physique, she told Porter magazine, "I guess it's a high-class problem to have. But you don't really know what to say when someone says: 'Oh my God, you look so good.' What do they expect? For you to be completely broken down?"

On the contrary, the award-winning actress's 60th birthday bikini shot, captioned "Happy Birthday to all my Leo brothers and sisters. Let's eat cake!," nearly broke the internet. It gave us something to celebrate as well as serious #fitnessgoals. A glow like hers starts from within. Here are six health and beauty hacks inspired by the ageless beauty.




Brown bag it. Prepping your meals at home and bringing lunch to work will help you keep track of your calories. When she's on set, Bassett totes a lunch rich in lean protein and greens — typically grilled chicken with broccoli or asparagus. "I'm regimented and rigorous about what I'm eating. Diet is 85 percent of the whole thing for me," she says. To resist the fatty, salty and sugary snacks in the office vending machine, pack a handful of raw almonds for a snack.


Keep on moving. Most of us can't afford to work out with a trainer four to five times a week like Bassett. But you can download the MyFitnessPal app and follow her go-to moves in the gym, modified for your fitness level. She starts with 30 minutes of cardio before lifting weights. Consider walking briskly or running half a mile on the treadmill, then lifting dumbbells while stepping up onto an exercise bench to work your arms and legs at the same time. You can target other areas with a few reps on the strength-training machines.


Don't skip the sunscreen. Yes, we're blessed with melanin, which acts as natural sun protection. Skin cancer, however, is often more serious when detected in African Americans. To protect her skin from the sun's harmful UVA/UVB rays, Basset travels with her broad spectrum sunscreen pick, Replenix Sheer Physical Sunscreen SPF 50+. Another option is La Roche-Posay Anthelios 50 Mineral Ultra Light Sunscreen Fluid SPF 50.


Be good to your face. The Golden Globe winner partnered with dermatologist Barbara Sturm to create a luxury skin-care line for women of color, featuring an enzyme exfoliating cleanser and hyaluronic serum. "I try to keep my skin in good condition so I don't have to depend on foundation," she says. Bassett also uses an oxygen serum from Skin By Mamie. Another option is Bliss Triple Oxygen Self-Activating Facial.


Wear bold colors. When it comes to style, Bassett is no shrinking violet. Remember that yellow-fringed jumpsuit she wore to the Black Panther premiere or the origami-esque, waist-cinching white gown she rocked at the 70th Primetime Emmy Awards? Take a page from the A-list actress's stylebook and dare to wear a bright color and confidently flaunt those curves. "Angela is the essence of a beautiful, confident, sexy woman with a fun and youthful spirit so I make sure her wardrobe reflects that!" her stylist Jennifer Austin has said.


Own your inner beauty. Bassett says, "Real joy and peace comes from the inside — people who have a level head, a ready smile and are open to expression and creativity, things that are positive. I think that's where [aging gracefully] starts, as opposed to being obsessed with that which ultimately fades and diminishes."