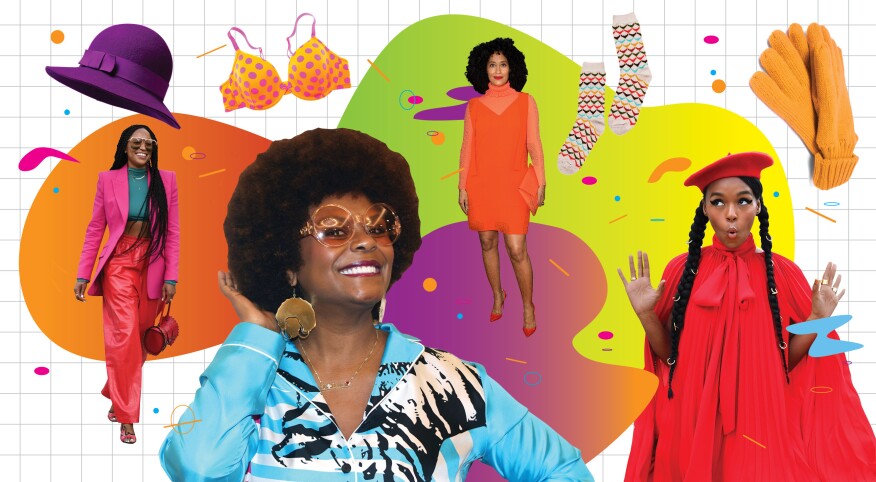 I've never been a trend follower with my wardrobe, but I must admit, the dopamine dressing trend has added a li'l sumthin' sumthin' to my mood these days.

For me, a new season means replenishing my basics. Whether it's turtlenecks, tanks and tees, or pants, skirts and shorts, I always have black, white, cream and brown on lock. After seeing a dopamine dressing segment on a morning show, I ditched the boring basics and boosted my mood with bright colors and fun patterns.

Dawnn Karen, fashion psychologist and author of Dress Your Best Life, coined the phrase "dopamine dressing." It's a nickname that combines dopamine ("the feel-good hormone") and her philosophy of Mood Enhancement Dressing: dressing to improve your mood.

Some style pros, like luxury fashion expert Yenia Hernández Fonseca, believe "joyful dressing can mean different things to people" and warns, "Before introducing the trend into your wardrobe, identify the colors you associate with happy, positive emotions. It's not just limited to color; it also involves silhouettes, details, texture and styles. The beauty of this trend is that it's all about feeling confident!"

And while dopamine dressing is also a social media trend, for now, I have no plans of doin' it for the 'Gram or being TikTok famous, but who knows what the future of fun holds for me. In the meantime, here are a few ways I took my fall outfits from boring and blah to vibrant and wow. The key isn't to spend more; it's to spend differently.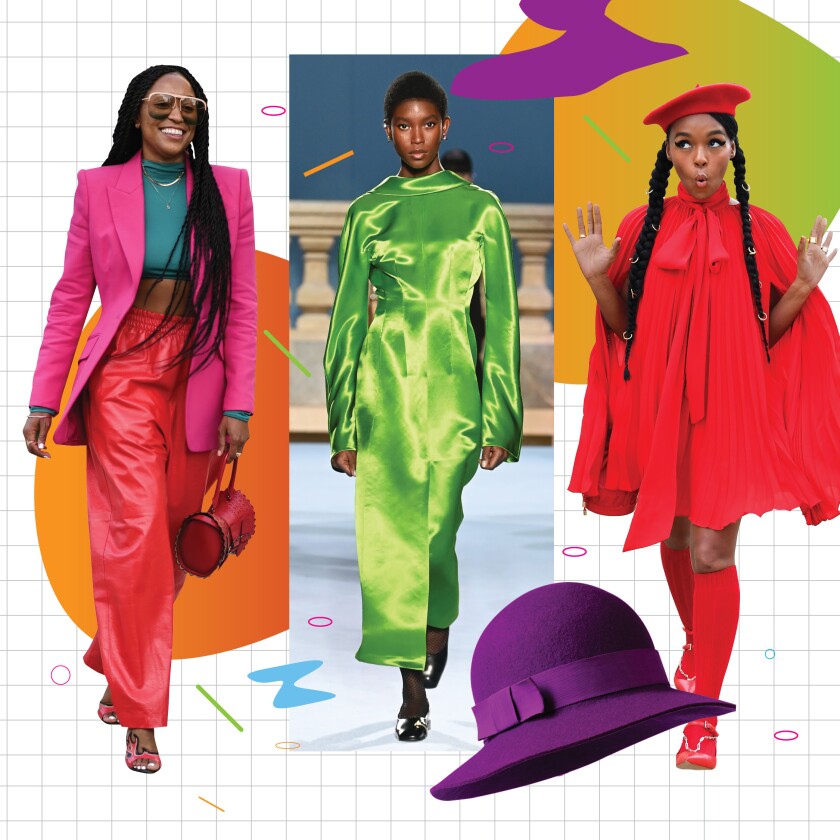 Ensure your first fall haul items add the perfect pop to any outfit. Get tuckable turtlenecks (bodysuits), layering tees and cozy cardigans in bold hues like the rich reds, coppers and deep purples to be featured by Tory Burch, Michael Kors and Carolina Herrera in their New York Fashion Week collections this year.
"This season's colors bring about limitless self-expression and encourage us to awake and enjoy the autumn/winter season," said Leatrice Eiseman, executive director of the Pantone Color Institute, in a press release.

Make a splash on your island vacation. Fonseca suggests trying nature-infused palettes with citric greens, tangy oranges, sea moss purples and seaside blues, inspired by Halle Bailey's star turn in Disney's film The Little Mermaid. Try them on swim caps, multicolored swimsuit cover-ups and jazzy sandals, which may work well with your solid-colored swimwear from this past summer.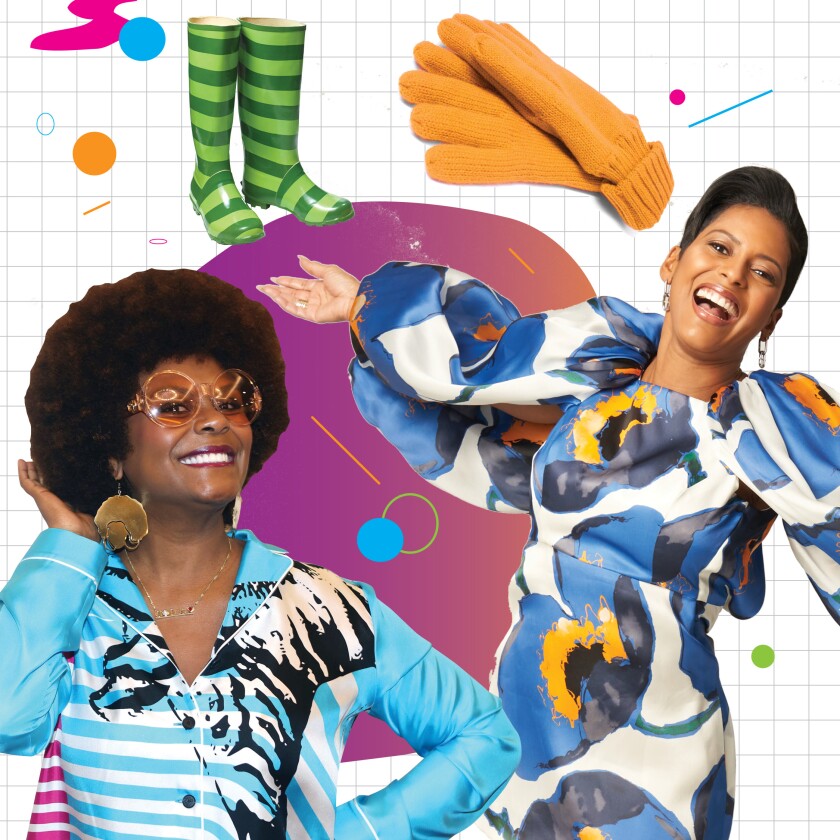 Not quite ready to go full flashy? Accessories are great low-risk choices. Hit Target or Walmart to stock up on gloves, winter scarves, puffy vests and rainboots with sparkle, animal prints and bold patterns. You'll find a rotating talent roster of BIPOC designers and Black-themed apparel at Walmart. Don't forget to protect your locks with colorful satin-lined beanies, silk scarves and stylish fedoras.
Incorporate colorful sets of fitness and leisure-wear into your rotation. Try neon pinks and greens, metallic reds and blues or ethnic prints instead of wearing black bottoms and black or white tops.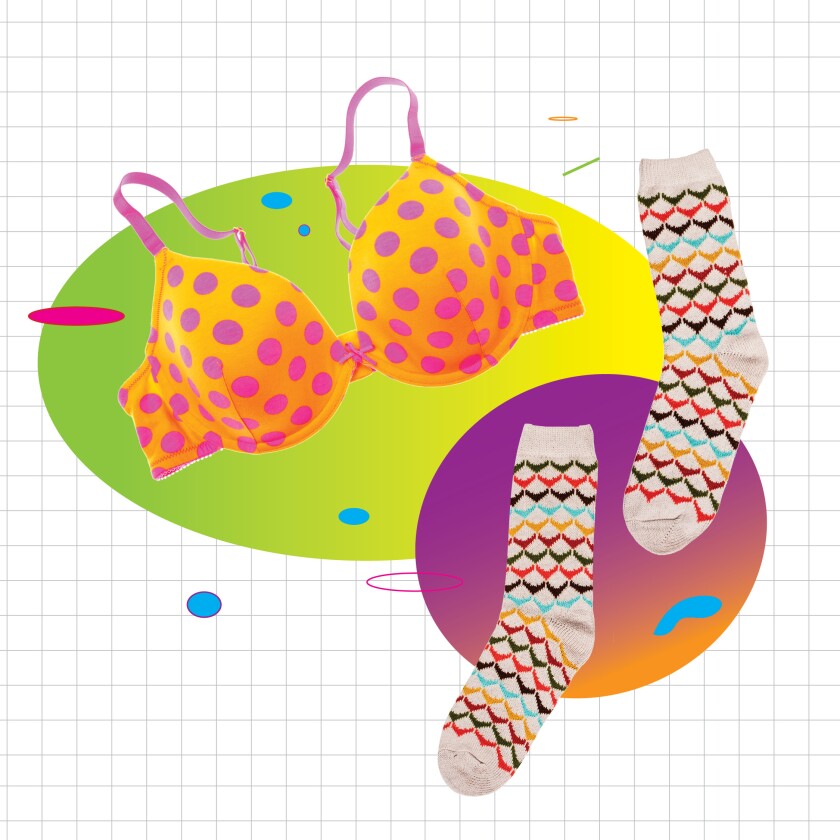 Swap out your plain Jane undergarments with bright jewel-tone panties, bras, camisoles and socks.
Remember your neutrals. Don't completely abandon them; you'll need something to pair with your new bold choices. Or take a chance on modern alternatives like varying shades of grays, camel and denim.