Meet Our Sisterhood Is Beautiful Makeover Contest Winners!
These three pairs of amazing besties give us serious #girlfriendgoals.
DuringSisters from AARP's one-year anniversary back in August, we invited newsletter subscribers to share stories of how their bond with a girlfriend deepened into a true sisterhood. Their essays made them eligible for a chance to win a New York City girls' trip and makeovers — or some spending money they could use to spoil their girlfriends if they wished. Then the Sisters Squad pored over hundreds of entries to our Sisterhood is Beautiful contest day after day as your responses came in. Readers like you touched our judges with your heartfelt celebrations of your BFFs and your memories of the trials and triumphs you went through with a supportive friend by your side.

Choosing our winners wasn't easy, but it was certainly heartwarming. Let's get to know these lovely ladies.

First prize winner: Eugenia Hargrove, 64, of Harrisburg, Pennsylvania
Her bestie: Cynthia Eason Lawson
First prize: Girls' trip to New York City and a makeover by celebrity makeup artist Sam Fine; bed-and-breakfast accommodations at Brooklyn's Akwaaba Mansion, whose sister hotel was featured on the OWN network reality series Checked Inn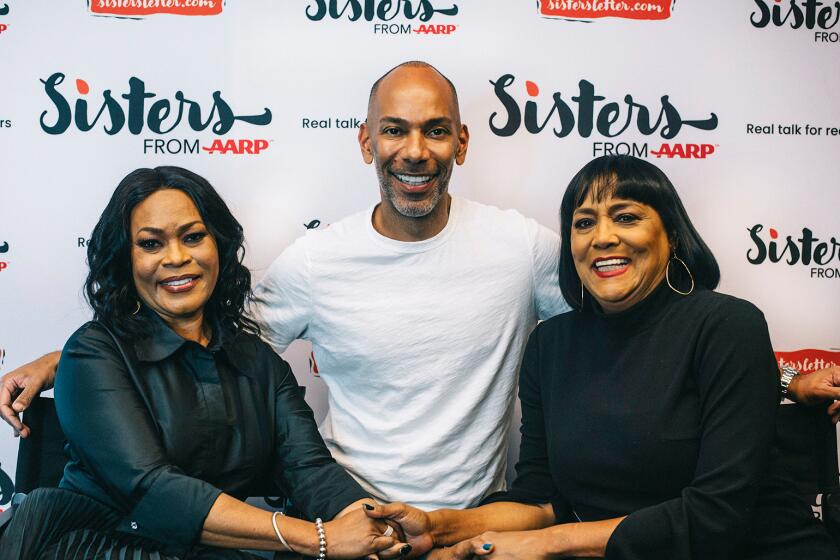 "Society would deem us old. I say we are pro-age pioneers," Hargrove wrote in her entry essay. Her embrace of AARP's Disrupt Aging ethos was the first thing that caught our attention. The second was the snapshot she sent of her and her bestie, Lawson, hamming it up for the camera wearing shades and lots of attitude!

As recently-hired sales reps who had joined different branches of the same pharmaceutical company, the BFFs met in 1997. This was at one of those corporate training trips designed to help you push through boundaries. Among the trust exercises Lawson remembers was one in which each participant had to take a bold leap by committing to a goal and then literally jumping off a telephone-pole like structure to symbolize that they were all-in.

Over time, Hargrove and Lawson each took a leap of faith in making herself vulnerable to the other and building trust. The women recognized in each other a risk-taker with a will to succeed and a habit of keeping it real. Lawson had left a longtime employer to start fresh. Hargrove, with two grade schoolers at home, was making the emotionally and logistically difficult transition to full-time work. "I looked at her and said, 'Wow, this woman, she wants it as bad as I do,'" recalls Hargrove. "I was impressed by her."

"We would see each other at sales meetings, and then one day I was going through a challenging job situation and I reached out to her," says Lawson. "I was devastated. She gave me hope, pulled me back in and helped me overcome it. From that point on, we started calling each other on a weekly basis."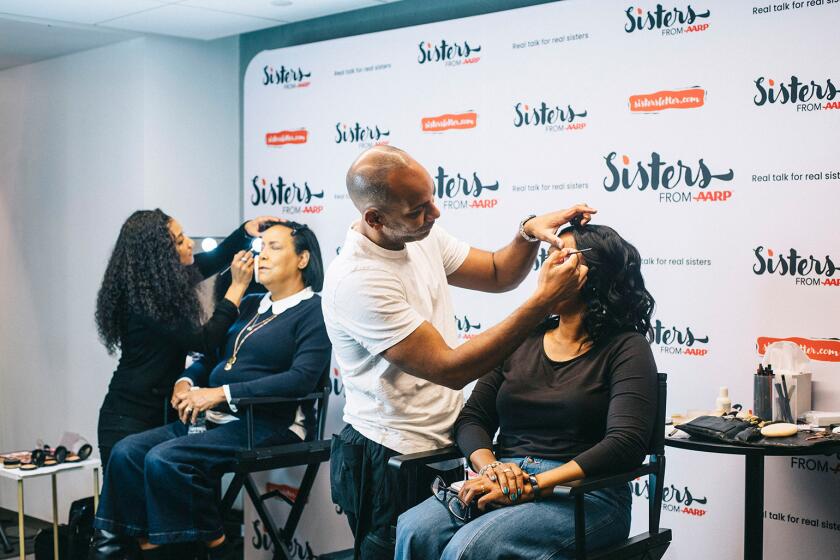 Likewise, Hargrove says that Lawson has had her back while navigating those complex and stressful workplace dynamics sisters in corporate America experience in ways others don't. Amid a series of layoffs during the recession, Hargrove says, "I got a pink slip, yet I had been doing extremely well. Cynthia and I were friends, but that's when we started praying together. She would call me every day to make sure I was OK. Was I gonna drive off a cliff? I was devastated."

"I didn't want her to feel abandoned," says Lawson. "I wanted to walk with her."

"We stand on the promises of Psalm 92:12–15," Hargrove wrote in her essay, referring to the scripture about how the righteous will flourish.

Within a few months, Hargrove was offered her job back. "Honey, we went out to dinner. Didn't we celebrate? I was excited for her," recalls Lawson.

The besties enjoy museum visits and other activities together. Like sisters, they share family dinners, graduations and other celebrations. They recently enjoyed a cruise along with their husbands to celebrate both couples' anniversaries. And they support each other through personal issues. "My mother's not well, and Cynthia went to visit her. That meant the world to me," says Hargrove.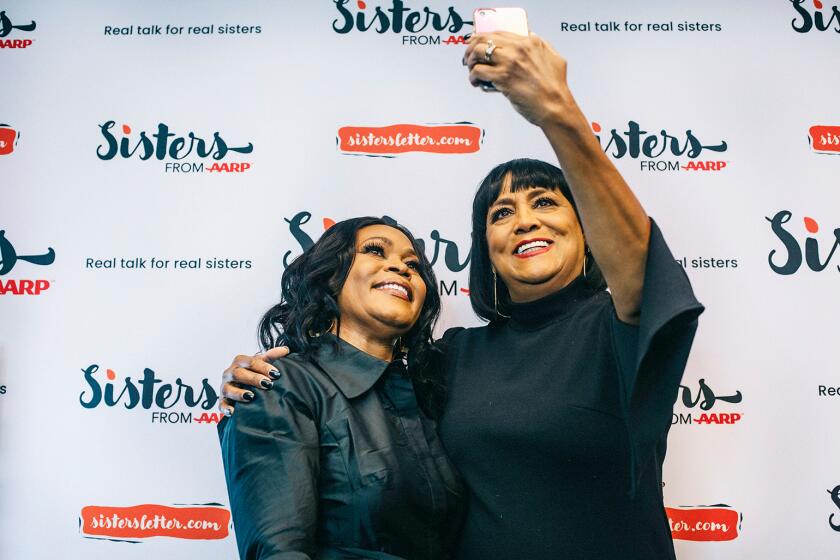 As they look forward to retirement, these pro-age pioneers are also reinventing themselves creatively. In her late 50s, Hargrove started a lifestyle blog, The Age of Grace, with a focus on women's health, aging gracefully and living intentionally. Lawson designs handbags and Hargrove accompanied her to a recent trunk show. They also enjoy meetups with other bloggers representing the Forever Fierce movement.

"We are each other's cheerleaders," Hargrove wrote in her essay. She added, "Typically your social circles decrease when your career starts to wind down. Ours expanded greatly. Cynthia and I are not shrinking violets; we are radiant and relevant." That attitude was on full display when they arrived at our makeover session. The two high-fived each other, and Lawson told her girlfriend, "The best is yet to come."

Second prize winner: Kieta Williams, 51, of Henderson, Nevada
Her bestie: Donna Harrison
Second prize: $250 Visa Gift Card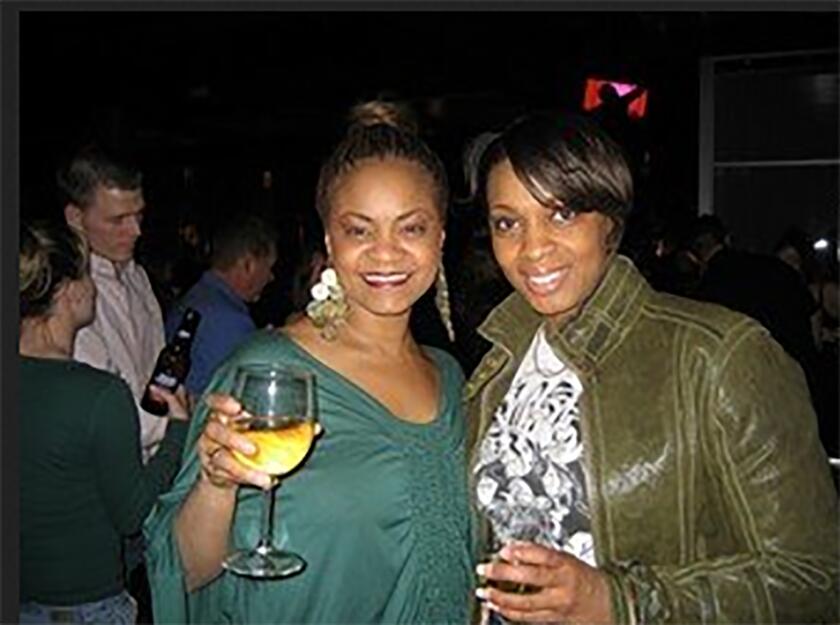 For these two besties, who also met at work, it was not love at first sight. "I was new to Las Vegas and new on the job when a very assertive and relentless Donna would harass me every day with questions," wrote Williams. Harrison asked her where she was from and wondered why she kept to herself so much. "I always ate alone and didn't have any conversation for anyone," Williams recalls. "Little did [Donna] know, I was going through a very tough time and transitioning into a new life. Trust was a huge issue for me."

Williams remembers the day her friend pushed through those defenses. "Donna decided to prepare me lunch and break bread with me. That is when our love affair in the sisterhood began."

The two have been friends for 15 years. "We have cried, laughed, buried loved ones, picked each other up when we were down and cheered each other on in the face of each of our victories ... no matter how big or small." While Williams says distance has separated them over the last several years because Harrison is a military wife and mother, she adds, "our hearts are forever connected."

Second prize winner: Charlotte Coffer, 55
Her bestie: Venus Styles
Second prize: $250 Visa Gift Card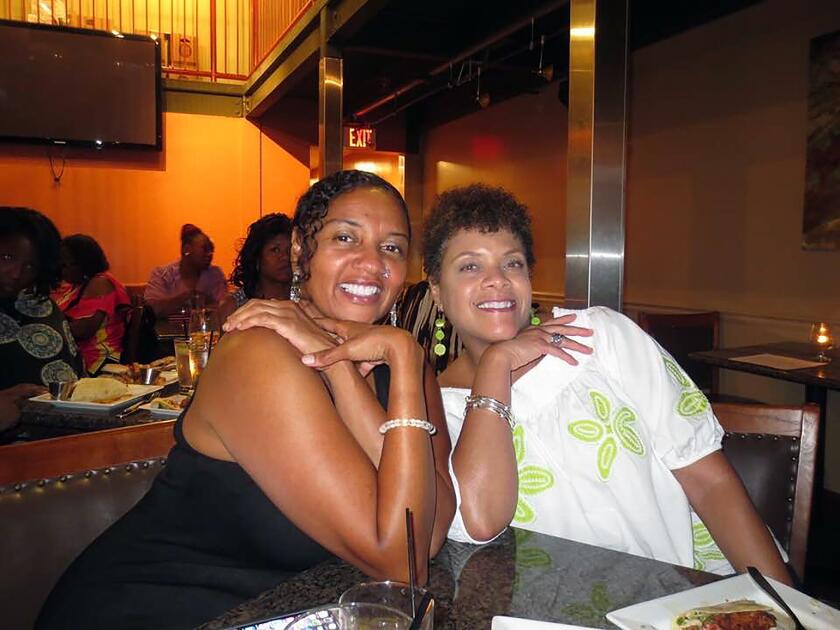 "Venus and I have been best friends and sisters since I was in the 2nd grade and she in the 4th grade," Coffer wrote. She had initially been friends with Styles' sister, who is the same age. "Since those two were, and still are, thick as thieves, Venus automatically became my big sister and best friend as well," explains Coffer.

To say these two pretty much do everything together might be an understatement. They got married the same year. They were pregnant at the same time and gave birth four days apart. "We've shared our dreams, vacationed together, experienced divorces, deaths of loved ones, career changes and so much more. But more importantly, we've supported one another and enjoyed this life journey as a team," Coffer wrote.

She says she simply can't imagine what her life would be without her friendship with Styles: "The bond we have will never cease. We are indeed family!"