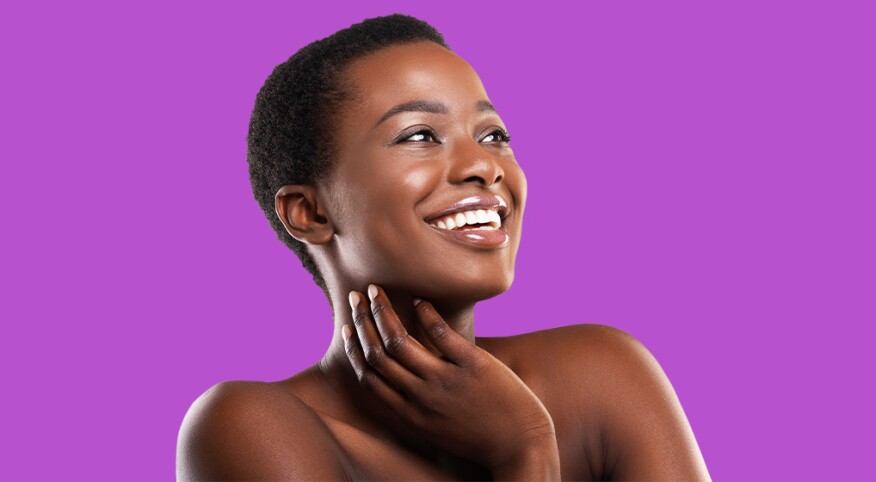 Teeny-weeny Afros. We love them. We appreciate them. Now and in the future. Whether you've been rocking one for years, are trying out a big chop, have short hair for health reasons or have any other inspiration, the TWA has a confirmed place in our community and our culture. No wonder everyone from our mothers and aunties (shout out to mine!), to our friends and even celebrities, have worn them over the years.

And these beautiful styles are as unique as we are. If we decide to keep our hair short — and commit to cutting it often to keep the shape — we can still play with color, like a bold gemstone sheen or even a platinum or silver style, try out varied parting and shape-up techniques (cheers to the magic of clippers) and show out with our glorious texture.

In tribute to our beautiful hair, check out this slideshow of celebs who've rocked this look. (Click the arrow to advance the slides.) And if a TWA is in your past, present or future, feel free to envision yourself in the slideshow, too.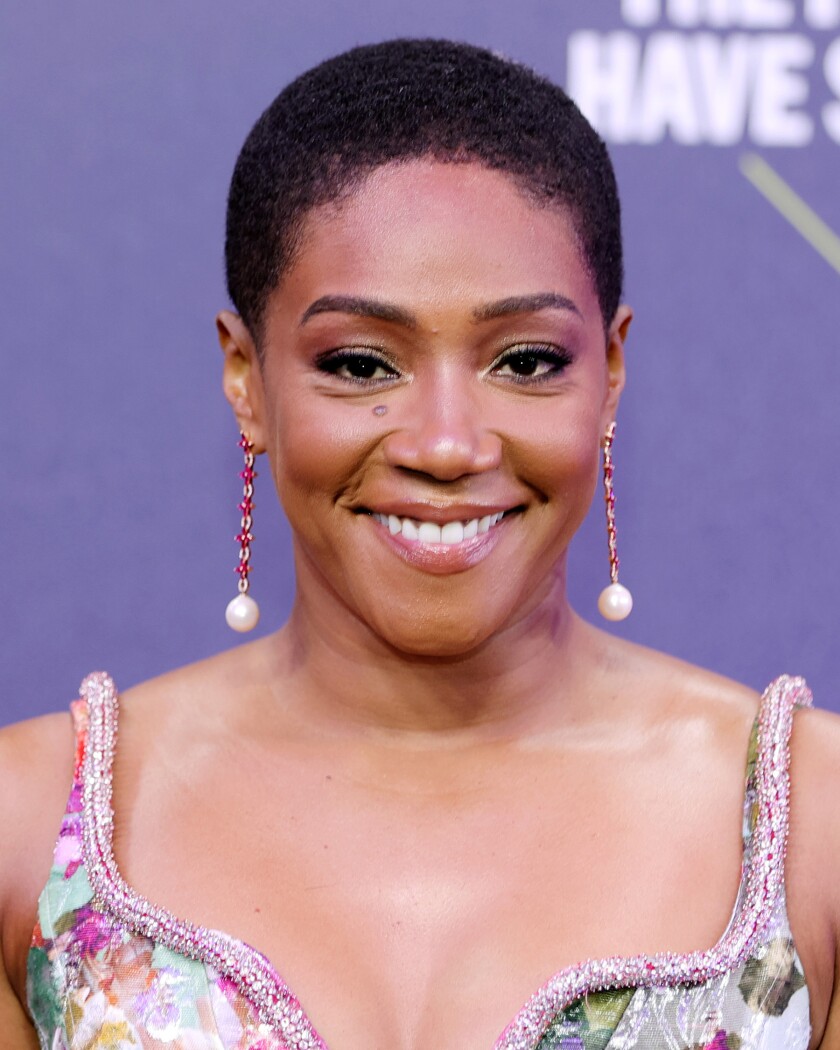 Tiffany Haddish
The comedian and actress gave herself a cut on camera during the pandemic, explaining in an Instagram post, "I cut all my hair off cause I want to see my scalp. I know my whole body, I know where every mole is, but I don't know my scalp." She eventually got a buzz cut and about six months after the initial chop told InStyle: "[M]an, I fell in love with myself when I cut off my hair!" Though some fans initially questioned her decision, she's proof that our desires and autonomy come first. And we can walk in this world and wear our hair however we'd like.
Getty Images
India. Arie
This singer and songwriter's "I Am Not My Hair" still reigns as a classic. "I am not my hair, I am not this skin, I am not your expectations," she sang. The TWA is just one of many styles that Arie has had, and she's right about those expectations. Though our hair in any form can be lovely, it's not everything.
Getty Images
Jill Scott
"For me, hair is an accouterment. Hair is jewelry. It's an accessory," the singer, songwriter, poet and actress once said. Whether she's serving "lewks" with faux locs, braids or this gorgeous cut, she's accessorized to perfection.
Getty Images
Ledisi
Around the time that this singer chopped off her long locs and entered the scene with a new cut, she posted to social media about "the importance of embracing the process when transitioning into new energy. Also, being fearless when walking away from the old and into the new," Hype Hair reported in 2018. Yes to that process.
Getty Images
Robin Roberts
This TV journalist has overcome two bouts of cancer. And after she lost her hair due to chemotherapy, she went without a wig on air. She's been outspoken about her ability to thrive, as opposed to surviving cancer, and is back to her signature crop today. But her hair journey has been inspirational.
Getty Images
S. Epatha Merkerson
Her character on Law & Order (the longest-running African American female character in an American television drama) had, at times, worn longer hair via a wig over Merkerson's 17 seasons. But this actress shines in everything from her twist-locs to her TWA when she's living as herself.
Getty Images
Sanaa Lathan
Lathan's big chop was captured on film in Nappily Ever After, when she gave herself a buzz cut to play the title character in the Netflix movie. Though she said she was hesitant to do the cut at first, the TWA went on to suit her in real life, too. She's since grown out her hair, but we'll have that moving scene forever.
Getty Images
Viola Davis
One of our favorites made history — and warmed our hearts — when she took off her wig on How to Get Away With Murder in an emotional scene. She went on to wear her lovely natural hair on red carpets and in photo shoots. "People have to know that there are different types of women of color," she told Women in Hollywood. "We're not all Foxy Brown. We're not all brown or light-skinned beauties with a big Afro. We have the girl next door. We have the older, dark-skinned, natural-haired woman." Indeed, our community includes all of these women. And all are beautiful.
Getty Images