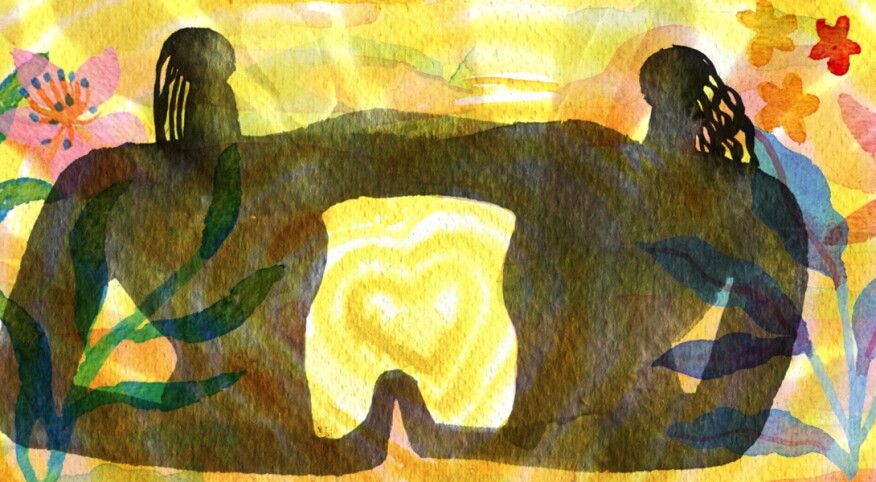 As her teen son clung to life, single mom Cynthia Nevels clung to his hand in the medical helicopter and prayed for a miracle. Tyler Nelson, 16, lived with cystic fibrosis, a hereditary disease that damages the respiratory and digestive systems, and he was bleeding internally. Texas Children's Hospital in Houston, the closest facility equipped to handle the risky emergency procedure he needed, was nearly 250 miles from their home in Grand Prairie.

Nevels didn't get that miracle. She got three. On Oct. 10, 2010, doctors in Houston first got Tyler stabilized. Second, they got him approved for a transplant and added to a waiting list, hardly a guaranteed outcome for a patient as sick as Tyler. (He needed two lungs and a liver of the perfect size and from the same donor. ) Third, the hospital connected Nevels and her son with Janice Whaley, then a managing director at LifeGift, a local organ procurement organization. Nevels — weighed down by emotional, financial and parental pressures as her son's primary caregiver after her divorce — knew that Whaley offered a lifeline. What she didn't anticipate was an offer of lifetime friendship.

"My life was upside down. I'd lost everything doing what I could to save Tyler. I wasn't open to new relationships," she remembers. "But Janice had a beautiful spirit that I began to trust. I thought, This isn't just business. This lady really cares about my son. She kept reassuring me that she wasn't going anywhere."

The wait for a donated organ can be as long as 10 years, and Tyler's case was complicated. "It was a tall order," says Whaley. As Tyler's name worked its way up the transplant list, Nevels urged him to do something positive every day. So, after six months of treatment and recovery, he started volunteering at LifeGift, doing administrative work, sharing his story publicly, urging people to become donors. In a field with few Black leaders, Whaley didn't want to appear to be favoring Tyler. But the more time she spent with him and his mother, the more beautifully apparent their bond became.

"We're taught to not connect too much with recipients. Some don't make it to transplant, and this makes it hard for us, emotionally, to do our jobs. But I saw how protective Cynthia was, so I became protective," she says. "One day, Tyler wanted something to eat and I gave him the key to my car. I drove a Mercedes and you can imagine a 16-year-old kid who had gotten his license. He was so excited. But in my head, I said, You know what? I don't know how long Tyler has on this earth, so I want him to live it up."

For two years, while Tyler waited for his transplant, the two women confided in, encouraged and relied on each other. Although Nevel's ex-husband provided active support, the stress of being her son's primary caregiver ravaged her health. She developed Graves' disease. Her weight escalated from 170 to 230 pounds. Fatigue and depression depleted her.

To reclaim her health, Nevels became a vegetarian. When she cooked for her family, she'd make extra to give to the hospital staff and Whaley, a former vegetarian who recommitted to giving up meat and dairy to support Tyler.

In February 2012, Tyler had his transplant and in October 2014, just days after he was released from the hospital after undergoing further procedures, he was at Dallas Farmers Market to celebrate the opening of Soulgood, the vegan food company his mother had started in their family kitchen. She'd been cooking to save his life — and her own — while recovering financially.

Tyler's transplant blessed him with three more years of life, precious time spent with those he loved. He died on July 23, 2015. He was 21, but wise and charismatic beyond his years, Whaley says. Before he passed, he'd asked her to visit.

"At first, we were just chatting. He was chiding me about someone I was planning on dating," she laughs. "Then he said, 'Listen, if I get another transplant, my chances of survival are very low. I don't want you to be sad. I want you to keep doing what you do. There's another person just like me out there that needs another chance.'" Whaley promised, and in 2018, she advanced her advocacy to the C-suite at Donor West, becoming the first African American to be named CEO of a national organ procurement organization.

They were two women whose lives intersected and changed because of a brilliant young man they both loved and wanted to help. "Over time, we started being more like sisters," says Nevels. "She's seen me at my lowest. I know if I call, she'll show up." Each carries Tyler's legacy with them in the work they do every day — Nevels as she provides healthier food options she wants Black people to enjoy, and Whaley as she rallies more Black people to become organ donors to save our own lives.

And as they carry on this work, they'll also celebrate life. "There were things Tyler wanted to do for his mom before he passed away, so there's a bucket list that Cynthia doesn't know about," says Whaley. "I haven't shared it with her, but one step at a time, we'll [cross experiences off the list]. It's a pact between me and Tyler."

Editors' Note: February 14 is National Donor Day. While African Americans make up over a quarter of the people waiting for transplants, we represent less than 15 percent of organ donors. Black people on a waiting list are likelier to find a match as the proportion of Black people in donor pools increases. Learn how to #StartTheConversation about saving a life at DonorAlliance.org.