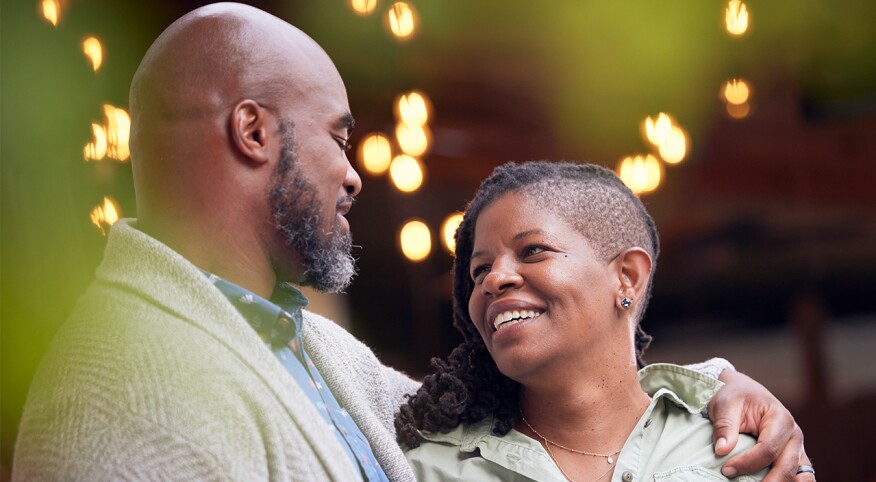 Imagine riding through the Vineyards on a Vespa in your Vegan leather jacket, taking in the sunset, on your way to enjoy Vintage wine and Veal piccata. Sound good? It's an unforgettable date night with your sweetheart thanks to Alphabet Dating, a viral dating trend that we think you'll want to try. Think of it as a game, a sort of choose your own adventure meets date night lottery. It involves picking a letter out of a hat and then getting creative crafting the ultimate letter-inspired, date night fantasy, then couples work together to make magic happen.

We love the idea of Alphabet dating, because whether you're going on twenty years or two months, making intentional date night plans help keep relationships strong. That means spending time thinking up creative ways to create space in your relationships for intimate time when couples can take a breather from life's responsibilities, to nurture the things between them that keeps love flowing, sparks flying, and the bond long-lasting.

It sounds good, but if you don't think you have time for all of that, know that it's especially important for grown folks with adult responsibilities like jobs, kids and bills, to make time for date night. Life can leave us feeling tired and romantically uninspired, especially when we're caught up doing the most, we may find ourselves doing the date night least. That can look like "Netflix and chill," an effortless internet dating trend, or defaulting to the usual, regular degular, dinner and a movie. While the latter in the least gets couples up off the couch and out the house, and maybe even swapping out sweatpants for something grown and sexy, if date night has come anywhere even close to this, watch out! Ya'll could be in the doomed date night danger zone.

"You know you're in a rut when what once felt exciting and romantic now feels like the same-old same-old," says Francesca Hogi, love coach and podcast host.

"When date night is synonymous with the same activity, especially in the same location, like one particular restaurant, you're probably in a rut! It's a rut because romance requires fresh energy to keep it exciting and interesting."

When a relationship is new, the fresh energy happens naturally, we easily feel connected and smitten, but without introducing novel experiences, and renewing romantic energy, over time, things can really start to fizzle out says Hogi. Maintaining a sense of excitement and connection between partners is super important for longevity.

Being spontaneous in a relationship can bring back that initial excitement, magnetism, and relationship bliss that's present when couples are in the honeymoon stage. That's why we're so inspired by Alphabet Dating, it's an opportunity to re-imagine and re-affirm what adventure means as a couple, a chance to re-visit what's sexy and invigorating for both partners, what brings that spark of joy, light and anticipation back in.

Give Alphabet Dating a try, here's how:
Write each letter of the alphabet from A-Z on a small piece of paper.
Add the letters to a small bag or jar.
Grab in and pick a letter.
Let's say the letter J is drawn. Now have fun getting creative together and coming up with doable date night ideas that starts with the letter J.

Maybe J is for:

Jazz Club, dressing up and heading to the club for dinner and a tune can feel sultry and sophisticated and
Jewelry, shopping for something special to adorn your partners ears, neck or wrist can be romantic and sentimental. Making jewelry together at home can be creative, fun and meaningful.
Maybe B is for:

Basketball, catch a game at a local sports bar, or find a court and challenge your honey to a one-on-one.
Brunch, book brunch downtown or browse new recipe ideas to make together at home, then admire how cute your favorite chef looks in that apron.
"Revitalizing date night with novel activities, especially ones that are new to both of you, helps to generate that energy that keeps your relationship sexy and fresh," Says Hogi.
Alphabet dating should never feel like a hassle or a chore. It should be fun, and it should feel good to both partners. So, if a suggestion feels too rigid or ambitious given your circumstances, don't be afraid to take some inspiration from the idea and make it your own says Hogi. It can also be fun to experiment with the rules. Maybe both partners have a turn at picking the letters and coming up with ideas or maybe they're inspired to use the letters in their names instead of in the alphabet.

Alphabet dating or not, date night never has to break the bank. In fact, some couples are spending less on date nights by planning activities at home. Maybe on J night, put the kids to bed early, dim the lights and turn on that smooth jazz instead of paying fancy jazz club cover charges and expensive drink minimums.

Doing Alphabet dating the right way should just feel fun, energizing and exciting.

"I'd say it should feel like your partner is making an effort to be present with you and invest in the relationship," says Hogi. "If you're both able to feel seen and prioritized... that's pretty sexy!"

If you need help coming up with creative alphabet dating ideas, check out this fun-filled list from the local adventurer.