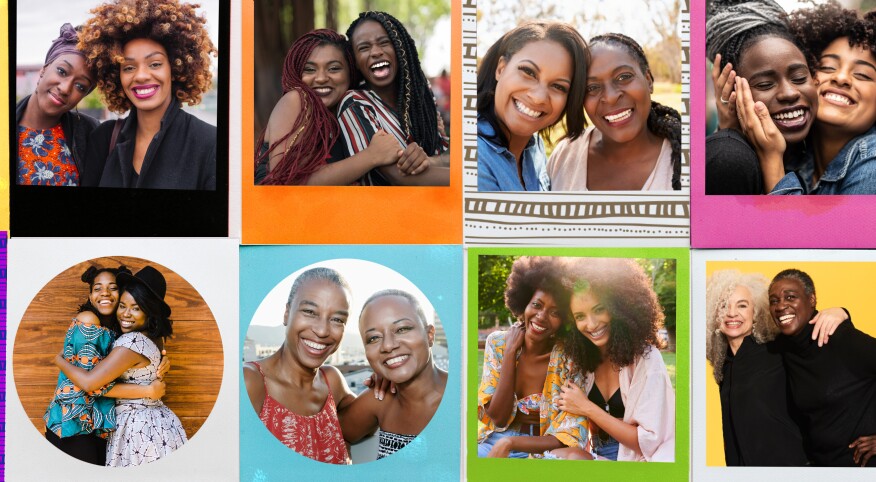 She's your bestie, your girl, your ride-or-die. You get each other. You make each other laugh. Even if distance separates you for long stretches, getting together feels effortless.

You've celebrated her in the best of times and supported her in the worst of times. She never judges your journey; she lights your path. She's wise. Funny. Real. Generous. Loving. Kind. And she feels equally blessed by knowing you. You may disagree, but you're never divided — not over money, men or the messiness that life can serve up sometimes.

Here's your chance to win a girls' trip inspired by the beauty of that friendship — an expenses-paid trip for two to New York City and a dual makeover session with celebrity makeup artist Sam Fine. His work has graced the faces of Halle Berry, Tyra Banks, Naomi Campbell and Beyoncé.

Click here for entry information and official rules.

Tell us your story, in 350 words or less. Share a moment that caused you to reflect, we're more than girlfriends. We're family. Maybe it was a crisis, a conflict, a special occasion, an incredible opportunity. Or perhaps it was just an everyday encounter seen with fresh eyes. If you like, upload a photo of the two of you. We'll select one pair of girlfriends to share this beautiful journey. Submissions are only eligible if submitted between August 27, 2019 at 12:01:00 AM Eastern Time and September 6, 2019 at 05:00:00 PM Eastern Time.