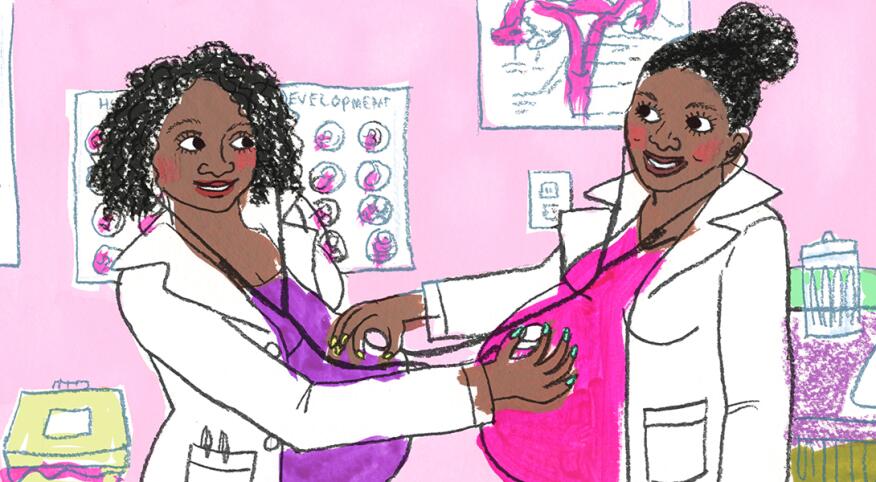 It was friendship at first sight for LaQuita Martinez, 37, and Jocelyn Slaughter, 35.

"We met on the interview trail," Slaughter recalls. They were in Atlanta vying for OB-GYN residency positions — a tense and competitive process. "When you are in a stressful situation and you find a friendly face, it takes away the anxiety," says Martinez.

"We thought we would never see each other again, but we ended up spending the next four years together," Slaughter says. They were both selected to practice at Grady Memorial Hospital in Atlanta.

"OB-GYN is one of the toughest residencies," according to Martinez. "That 80-hour workweek — that's a lot of being together. The other residents are like your second family."

But she and Slaughter were especially close. They took trips together, celebrated birthdays and marked milestones. "I planned Jocelyn's engagement party and her bridal shower," Martinez says.

"LaQuita was one of my bridesmaids," says Slaughter. "We are super best friends." And they'd worked together long enough to be confident in each other's medical skills. So when Slaughter became pregnant in 2013, she told her husband, "I'm going to go to LaQuita."

And Slaughter would return the favor when, a few months later, Martinez found out that she was expecting, too.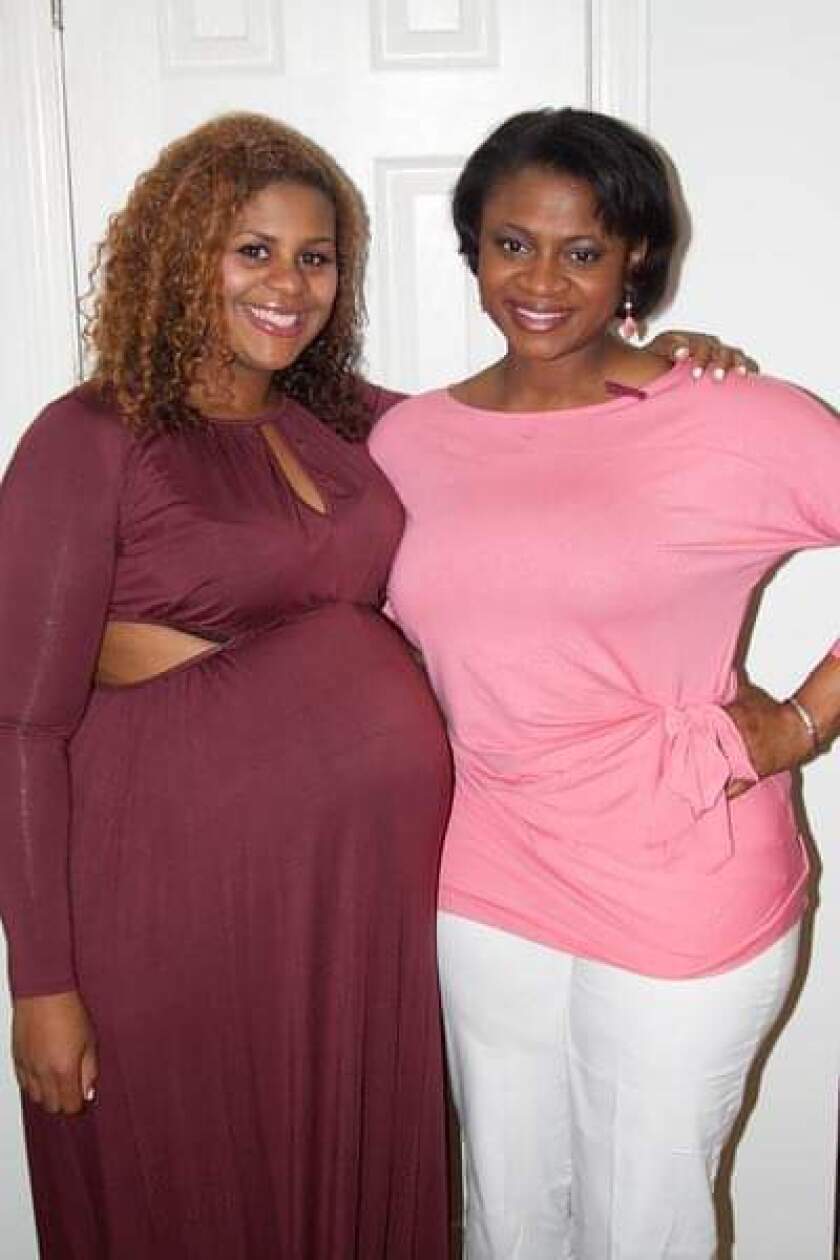 Their prenatal appointments included all the standard procedures — ultrasounds, blood pressure checks and listening to fetal heartbeats. But when the paper gowns came off, they'd grab a bite or go shopping together, one of the perks of being besties with your OB.

In April 2014, Slaughter's baby came just as planned — a girl named Janice, delivered by her Auntie LaQuita.

But by that time, Martinez' own pregnancy had gotten complicated. "One day I was scanning myself — OB doctors will do that sometimes — and I realized my placenta was two or three times larger than it should have been, something I had never seen before," she says. "And the baby was measuring very, very small. I thought, this is the worst ultrasound I've read for any patient in a very long time — and it's my own ultrasound."

That began rounds of tests — amniocentesis, genetic screens. Everything tested normal. But her prognosis didn't improve.

"It was hard for me knowing that LaQuita was having issues," Slaughter says. "I knew I wasn't going to be able to take care of her appointments, so I sent her to another friend who trained with us. I wanted her to be in good hands."

Just weeks after Slaughter's baby was born, Martinez went into early labor. "Being a doctor is a blessing and a curse," she says. "You know enough to know what bad can happen. You have seen enough to know what good can happen. I've seen babies born at 26 weeks and the baby's fine. But when your baby is born, you turn into a mother. Of course, my reasoning was 'Oh, this baby is going to be fine.'" She named him Ryan.

"The thought of him dying—deep down that's the biggest fear," she admits. "You don't let it surface."

But beyond being born so early, he was much too small for that gestational age. His Apgar score — a measure of neonatal wellness — was a zero out of 10. He had to be resuscitated. He was on medications to keep his blood pressure from falling, to keep his heart beating.

"He was born at 4:01 p.m. on Memorial Day, May 26, 2014. He passed away the next afternoon. It was a blessing. A lot of mothers don't even get that time," Martinez says. Still, she says of herself and her husband, "We were devastated."

Despite having the most loving prenatal care possible, Martinez had to leave the labor and delivery ward with empty arms.

But not alone.

"I didn't want her walking out of the hospital by herself," Slaughter says, so she showed up with a hat and sunglasses to hide her friend's tears.

Martinez explains: "I delivered at the hospital where I worked, so everyone knew me. Jocelyn wanted to help me get out inconspicuously without having to have awkward interactions with colleagues. When she came down with a baseball cap and glasses, it kind of made me smile."

It was a tough time, with one friend enjoying her new baby while the other was deep in grief. But rather than pushing them apart, it brought them closer.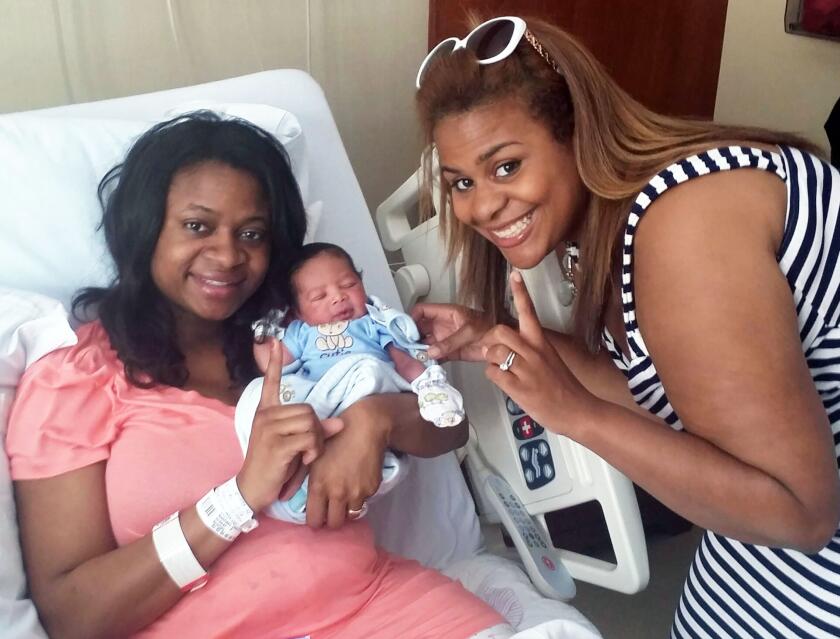 "Because you love someone, you're always going to be happy for them. That never, ever faltered," says Martinez. In fact, she says Slaughter, along with the support of her husband and family, was crucial to helping her through that dark time. Eventually, she got back to her practice caring for expectant moms and delivering their bundles of joy, still hoping for her own.

She didn't have to hope long. A few months later, she was pregnant again. It was another complicated pregnancy, one that required a specialist's care. But her friend was there for support.

When Martinez gave birth to a son, Daniel, Slaughter was there to celebrate the birth of her friend's rainbow baby — the term given to children born after a pregnancy loss. But she still hadn't had a chance to deliver a baby for Martinez.

Her turn was coming. By 2017, Martinez was pregnant again, and this time Slaughter was able to take care of her. In October 2017, Martinez gave birth to a baby daughter by C-section performed by her best friend. (Meanwhile, Slaughter was pregnant again, too.)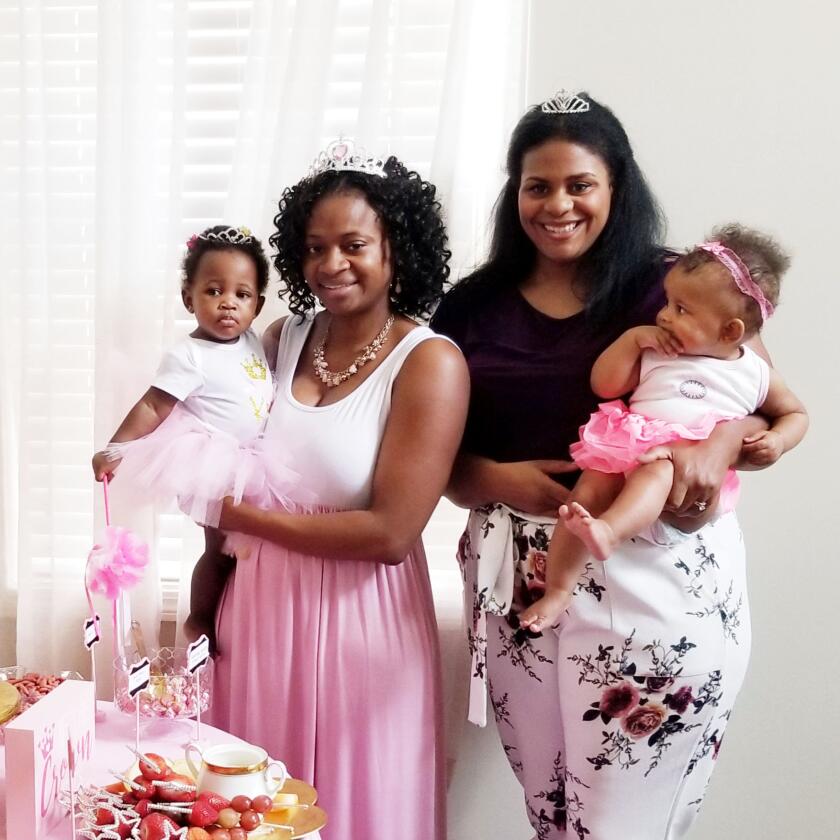 Slaughter was in doctor mode during Martinez's surgery. "But after the moment was over and I scrubbed out, I started crying because I was just like, 'Thank you.' This was my best friend, so to be able to deliver her baby was amazing."

In October 2018, when baby Kayla Martinez celebrated her first birthday, there were balloons and cake and a real live "princess" telling stories to all the children. In attendance were family and friends, including her Auntie Jocelyn, who had delivered the birthday girl — now holding her own infant daughter, Brooke, in her arms.