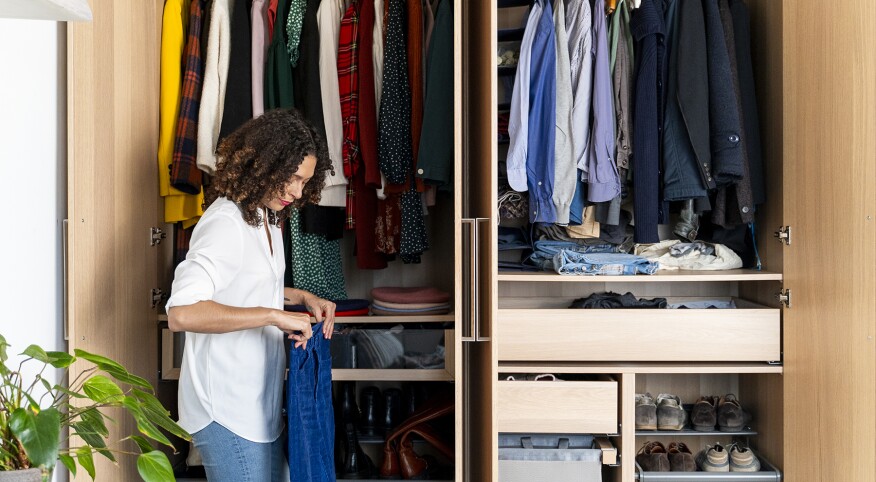 Fashion can be fun, empowering and a means of self-expression. It also can be an easy way to make some extra money at a time when we might find our budgets tightening. With some fashionistas seeking bargains from home, the online secondhand market is set to grow 69 percent between 2019 and 2021, while the broader retail sector is projected to shrink 15 percent, according to the 2020 Resale Report from thredUP (thredup.com), an online consignment and thrift store.

Though brick-and-mortar stores have faced closures during this pandemic, online consignment is thriving. For example, luxury consignment brand The RealReal (therealreal.com), which has an online presence and four retail stores, reaches 18 million members globally according to Dwayne Brice, a luxury manager at The RealReal. Brice recommends browsing each platform you're thinking of consigning with to understand the shopper experience and how items are merchandised.

Here are some other tips if you're new to the consignment game.

Get organized. Take careful stock of your closet. Are there items you haven't worn in more than a year? Ask yourself if you'd buy an item again and if the answer is no, it may be time to let it go.

Personal stylist Roxanne Carne, based in Dallas, often encourages her clients to consign items as they refresh their wardrobes. "Consigning offers an easy way to offset your financial investment in new or replacement pieces," she notes, adding that it can be "a smart way to thoughtfully purge."

Be selective and know your market. Consignment shops generally have guidelines for the designers and condition standards they will accept. Classic and current fashion styles in very good or excellent condition are best suited for consignment, while trendy pieces and fast fashion (such as that from H&M) may be more suitable for donation.

Some online consignment stores like Luxurysnob (luxurysnob.com) and Luxury Garage Sale (luxurygaragesale.com) focus exclusively on luxury designers such as Prada and Dior, while others are interested in a wider range of brands including Lululemon, Lilly Pulitzer and Coach.

Unbranded jewelry can be of interest, too. The RealReal accepts unbranded jewelry of 14 karats or higher, according to Brice. "Jewelry does really well on our site," he notes. "During COVID, unbranded jewelry sales outranked all of the top fine jewelry brands, with unbranded bracelet and earring sales both up 24 [percent]."

Carne recommends taking photos of receipts, serial numbers and certificates of authenticity along with well lit photos of your items to fetch the best prices for luxury items.

Nwando Emejulu, 39, based in New York City, has consigned around 30 items over the past two years and made around $2,500. "It's convenient, organized and easy to consign," she notes, adding that she also buys from her reseller. "Consign high-value items that you are not attached to. The better condition the items, the better."

You can run a quick search of your item on eBay (ebay.com) and online consignment stores to get a sense for what it's selling for online. Then, request quotes from several consignment services, particularly for luxury items.

Know you can sell and stay socially distanced. The RealReal has adapted to the times by offering virtual appointments, along with online luxury reseller Fashionphile (fashionphile.com). So you can consign in a contactless process from the comfort of your home. Other platforms may ask consignors to send photos of their items and then arrange for pickups, so call ahead.

Consider payment terms. Traditional consignment stores often pay sellers around 60 percent of the sale price after an item sells, according to Sadie Cherney of Clothes Mentor in Greenville, South Carolina. That means you'll have to wait to receive funds. "I would like my items selling as quickly as possible," seller Emejulu notes, but some of her items have taken six to eight weeks to sell.

Consignors also tend to receive a higher percentage for more expensive items like perennial favorite designer handbags from Chanel, Hermès and Louis Vuitton, confirms Cherney. That said, take note of any fees, like shipping costs, says Carne.

If immediate payment is important to you, consider a reseller that offers payment up front. Just know these outlets can be selective and typically pay out between 25 to 50 percent of the projected sale price for the items they buy, according to Cherney. With this process, just find the right outlets to help make the experience a positive and profitable one.