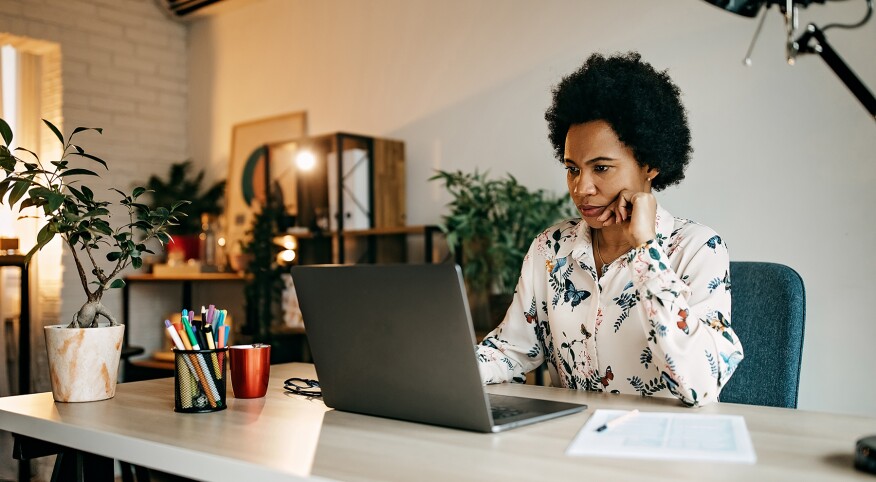 Many Americans found themselves looking for new employment when the coronavirus pandemic first hit last year. In fact, jobless figures rose higher in the first three months of the U.S. coronavirus outbreak than they did in the first two years of the Great Recession. While things have improved, unemployment rates remain high. The struggle is real. And in the Black community, the struggle is worse. Recent numbers show our unemployment rate at 9.9 percent compared to the national rate of 6.2 percent.

Managing a job search or career change in this environment can be daunting. And for mature workers, even more so. But thankfully, more and more companies are recognizing the benefits of having an age-diverse workforce and are taking steps to hire older employees that bring value, skill and experience to their roles.

The AARP Job Board helps match employees with employers that value a multi-generational and age-inclusive environment. You can search for job openings by location, title, company name or specific keywords. The tool pulls from positions and employers across multiple industries and job types, including hourly, part-time and full-time.

Companies that have committed to hiring employees 50 and over are labeled with the AARP Employer Pledge Program badge. These businesses have checked age discrimination at the door. They consider a multigenerational workforce as a competitive advantage — and the right way to do business. Additionally, the job board also highlights companies specifically looking to hire military veterans.

The AARP Job Board is easy and free to use. And in case you're wondering, no, you do not need to be an AARP member to use it. Wherever you are in your career or job hunt, the AARP Job Board can help enhance your search. So be sure to include it in your arsenal of tools.

That's not all you can do make your job search successful. We talked to career experts who offered insight on maximizing your job search when you're over 45. Here's what they had to say.

Pros List the Steps That Can Get You Hired

Prioritize your values

"Have a clear goal of what you want in this stage of your career," says career consultant Barbara Mason. "Think about your values and what is important to you, not only in your career but also in your life." She suggests pursuing the positions and companies that align with those priorities.

Level up

Career strategist Dominique McKinley Law says employees who stay abreast of emerging technologies will be attractive to employers, especially in our current work-from-home environment. "One fear employers express about hiring candidates over 45 is the technology learning curve," she says. "If, as a candidate, you can bring in a wealth of knowledge and a strong understanding of technology, you would be giving yourself an advantage over other applicants."

Mason agrees and stresses staying on top of trends within your field. "Upskill and be a continuous learner," she says. "Keep abreast of the relevant and future trends in your industry and what is changing. Make sure you have the necessary skills to continue growing in your career and be marketable."

Focus on results and experience, not years on the job

"On your resume, cover letter and LinkedIn profile, focus more on your results instead of your years of experience," suggests certified career advisor Uzoma F. Obidike. For example, she says avoid saying terms such as "seasoned professional with over 25 years of sales experience." Instead, highlight results you've achieved like "implemented sales strategies that have consistently generated over $250,000 each quarter."

McKinley Law says it's essential for older applicants to lean into their relevant experience. "One of the biggest mistakes that job seekers over 45 make is downplaying their experience out of fear of appearing overqualified," she says. "The key is to only include relevant experience that will showcase value and remove all other information. This will highlight [you] as a top candidate without giving away [your] age."

Work with a career coach

"When you've been in a career field for a long time or [are] looking to change careers, sometimes anxiety can cause you to second-guess yourself," says assistant human resources manager Cara J. Terrance. "It's not that you don't have the knowledge, skills, abilities or experience; it's the change you are embarking on that can [give] you pause," she says.

This is where getting professional help with your job search can be beneficial. "A career coach can help you make the change into a new career or prepare you for the advancement within your current career," Terrance says. "A coach will help you build confidence, find the blind spots in your career story and create a strategy to deliver value proposition." In other words, a coach can help you shine for the diamond that you are.

Call on your squad

"Do not be afraid to reach out to your existing network of friends and colleagues and ask for help," Obidike advises. "Let them know you are on the market for a new role and could use their assistance." She says make it simple for them to connect you to the right people and resources by being specific and detailed about what you are seeking to do next.