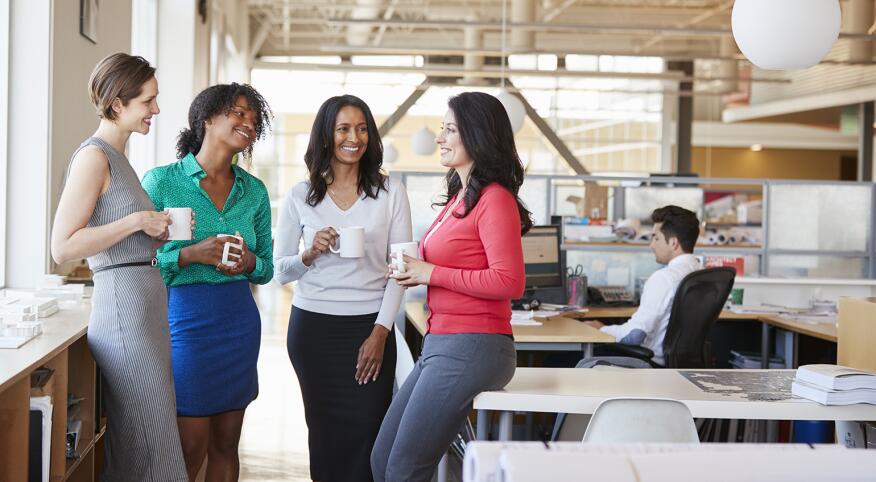 I learned something while writing a book about financial resilience after 40. Each of us is only a degree or two of separation from someone who can connect us to the break we need to get ahead financially. My friend Sandy confided in a former coworker that her lease was up, and she couldn't afford the $350 rent hike. The coworker remembered how this friend had her back during the worst months of her divorce. "Come stay with me until you figure things out," she said. "You can store your stuff in the garage." Sis had a place to stay because she put her pride to the side and risked being vulnerable. After three months, she'd found an affordable apartment and had saved enough to move in.

Your network is your net worth, connecting you to clients, jobs, advice, opportunities, valuable giveaways, help. Who knows the truth about you and your money or work situation? I mean the beautiful and the unbeautiful? During money troubles in my mid-50s, I thought I was alone. Then I noticed close friends were struggling through the recession, too. I'd see someone putting $4.00 of gas in her car or going months between hair appointments. In my own case, I stopped inviting friends over because I was embarrassed by neglected home repairs.

Thankfully, women talk. A small circle of us began to tell the truth about where we had landed. It was cathartic. One friend and I spoke daily. We'd play this crazy game called "Top This." I'd say, "My phone service is about to be cut off," and she'd counter she had until close of business to pay her electric bill – and she would win. There was something freeing about telling another person the truth about what was really happening. Pretending you're OK when you're not gets exhausting. More important, it separates you from the help others may be in a position to provide.

I came to call the small circle of people I confided in my Resilience Circle. Some were pals from way back, and others were folks I'd connected with via my blog. This group of friends held one another up. But a prosperity posse can also help us build wealth when we're doing okay financially. Think of a coupon cooperative, a clothing swap group or an investment club as other types of circles.

Your group can be a place to take down the mask, to be in the company of others who are experiencing struggles or celebrating little wins. It's a place to learn new strategies for managing changing circumstances or financial setbacks and for figuring out how to create a more satisfying, abundant life. When I wrote my book 55, Underemployed, and Faking Normal, I included Resilience Circle reflection questions at the end of each chapter.

Your group can help you get ahead by offering:
1. A Safe Space. Last year, a book club of women in their late 30s and early 40s read my book and were inspired to get real. A few admitted to skipping past meetings because they could not afford the restaurant meals. Talking through the Resilience Circle questions allowed these women to speak candidly about their financial challenges. Instead of going out, they started holding potlucks in one another's homes.

2. A Source of Support. When a friend's daughter entered college, she decided to downsize to a one bedroom apartment in the same building, saving $400 per month in rent. Cash poor, she called on mutual friends for moving duty. She supplied the munchies, wine and moving dollies. We hauled the boxes and furniture into the elevator, saving her hundreds in moving fees.

3. A Strategy. My group shares information about resources, too. For example, my friend Juan told Deborah about a program that assessed the safety of at-risk older adults living alone. That's how Deborah got a chairlift installed in her home for free.

4. A Sounding Board. A job offer was a third less than what Kate was used to making. At 46, she wondered if age discrimination was a factor in both the low offer and the fact that it had taken seven months to find work. But her Resilience Circle friends asked, "What non-salary benefits does this job offer?" She hadn't considered that. The position offered generous education benefits. She took the job when she realized she could finish her master's degree on the company dime.

5. A Stopgap. No way could I miss my dear friend's destination wedding, though flights and a hotel were budget busters. So instead of flying, a frugal friend and I drove the 10 hours to Savannah in shifts. Avoiding the designated hotel, we bunked in a moderate guesthouse a few miles away. No $55 brunches in Savannah's historic district either. Old friends agreed to catch up over coffee or happy-hour drink specials. The weekend cost $200 total including the hotel — easily saving me $1,000.

Now, what if you are not a member of a book club, or you don't have friends in the area or friends you feel comfortable telling your business? Consider asking your local library, community center or the personal finance ministry at your house of worship to host a Resilience Circle.

Friends matter. I think it was author Mary Pipher who said, "Women friends are our mental health insurance." I depended on my friends to stay upright when I stepped on that financial banana peel in 2008. I make time for coffee with friends and check in regularly. Yes, it's work, but it's worth it. Growing older is more than a notion. Two or three friends can make a world of difference. You don't need a cast of thousands. And it's not too late. I met one of my closest sister girlfriends just three years ago. So, go ahead pick up the phone. Take some initiative. You'll be glad you did.