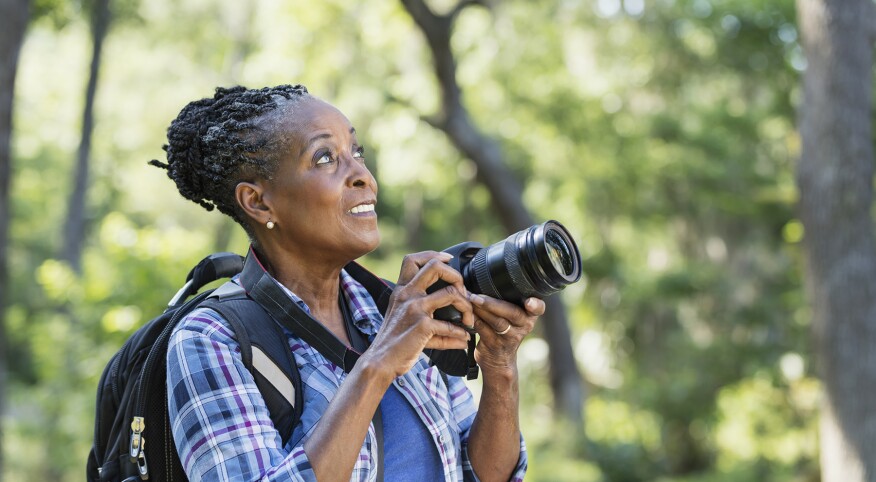 As Black women, we're used to juggling five (10?!) things on our plate at one time. So why not get paid for some of them?

Cashing in on our skill set is just a matter of taking stock of our talents and finding side hustles that align with them, says Latasha Peterson, a Chicago-based side-hustle coach who created the course Side Hustle to $1K.

While most side hustlers make $500 or less in a given month, 11 percent bring in more than $1,000, according to a 2019 survey by Bankrate.com. If you could use an extra $12,000 a year, check out these gigs with high earning potential.

Virtual assistant

The pandemic has shown us that you don't need to be in an office to get things done. Virtual assistants handle such tasks as data entry, administrative tasks and research for businesses from the comfort of their own homes.

While the amount you earn will vary based on your specific skill set and what the client needs you to do, virtual assistants can command $32 an hour, on average, according to ZipRecruiter, with top earners bringing in more than $50 an hour.

To get started, explore resources offered by the International Virtual Assistants Association, or look for how-to guides at your local library.


Photographer

If you have photography skills, put them to work at weddings, holiday parties and other events. On top of that, you can sell your images to stock photo sites and get paid royalties when people download the images for their blogs and websites. Every site has its own payment policies, but typically the more images you upload, the more you can earn.

Freelance photographers can earn, on average, $21 an hour, according to ZipRecruiter, with top earnings nearing the $50-an-hour mark. To get started, advertise your services on a local business directory such as Yelp.com, and sign up to sell images to sites such as Getty Images, Dreamstime and Shutterstock.


Social media marketer

If you give your family regular updates on Facebook Live or post motivational memes on Instagram, you might try your hand at managing a company's social media presence. Companies need professionals who can connect with potential customers online, and with scheduling apps such as Hootsuite and Buffer, you can work around your 9 to 5.

Top earners can bring in more than $40 an hour, according to Salary.com. To get started, build up your own social media presence to show potential clients what you can do.


Blogger

Though you likely won't get rich quick with a blog, over time you may be able to earn more than $1,000 per month. That was Peterson's path to side-hustle success. She started a blog about side hustles in 2016 and monetized it in multiple ways, including through online advertising dollars when readers visited her site and selling digital courses she created. After a couple of years, she hit the $1,000-per-month goal, and today her blog brings in $5,000 per month.

To get started: Come up with a topic you have a passion for and that people want to know about. Consider downloading How to Start a Blog Today: A Free Step-by-Step Beginner's Guide to Create a Blog in 20 Minutes, available on Amazon. You might also check out HubSpot Academy's free beginner's blogger course .


Tutor

Due to disruptions caused by the pandemic and some of the shortfalls of virtual learning, many of our children have fallen behind academically. In fact, according to consulting firm McKinsey & Company, students in schools with a majority Black population found themselves, on average, six months behind in math and reading thanks to COVID-19.

If you want to help turn those stats around and make some money on the side, as well, explore opportunities to build a side hustle as a tutor. While you can set your own rates, private tutors typically charge up to $40 per hour, according to Payscale.com. Those who offer SAT and test prep can make more.

To get started, check out sites such as FlexJobs.com and Preply.com, or bid on tutoring jobs at a site like Upwork.


Proofreader

If you're one of those people who cringe when you see a typo, put those skills to use proofreading documents, website copy and blog posts for clients. Top proofreaders can earn $30 per hour, according to PayScale.com. At that rate, nine hours a week will bring in more than $1,000 per month.

To get started, check out sites such as FlexJobs.com or bid on proofreading jobs at a site like Upwork.

Whatever side hustle you choose, do some up-front research into what you can expect and whether there will be any initial costs. "Conducting research in the beginning can help set you up for success," Peterson says.