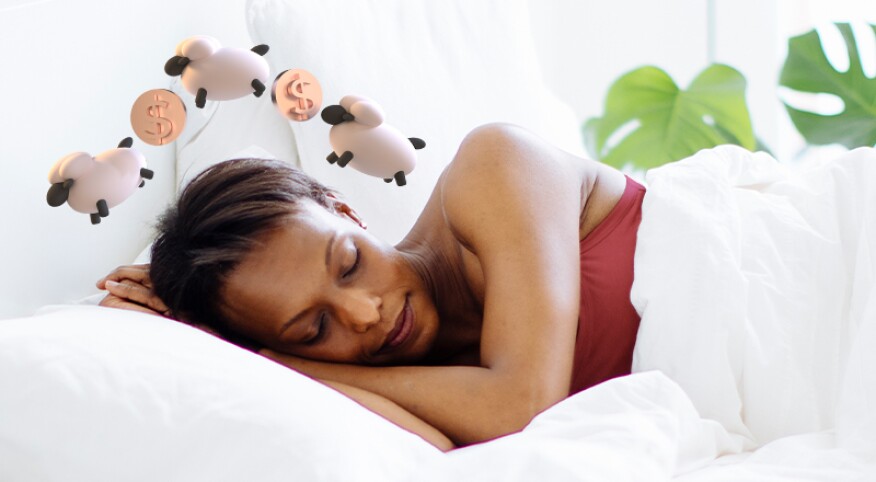 What's better than earning a paycheck from time put in on the job? Earning a paycheck without needing to clock in.

Diversifying your income in this way can help you establish financial independence, pay down debt and even save for vacations once traveling becomes less restrictive. And you don't need a second job to do it. Instead, you can look to passive income to literally make money in your sleep.

So what's passive income? It's "regular earnings from a source other than an employer or contractor," reports Bankrate. With passive income you aren't actively trading time for money. But getting it can require some up-front effort.

What are some examples of passive income?
You can work to have passive income from a variety of sources, including those that follow.


Real estate: You can buy property and rent space to tenants.
Digital products or services: You can offer digital products such as podcasts, e-books, stock photography or worksheets or memberships, and earn money from ongoing sales.
Affiliate marketing: If you share affiliate links to products online, you can make money based on sales that come through your links.
Dividends: When you own shares of a company, such as through stocks, you can earn money on your holdings in the form of dividends that are paid out. (You can invest in stocks with the help of a financial advisor or via a brokerage account or app.)
Royalties: Royalties are payments for the use of assets or property. For instance, songwriters can receive royalty payments when their music is used in movies or on TV.
But there are some things to know. For example, though you may consider income from real estate investments as passive income, it isn't considered passive unless you hire a property manager, says Dominique Broadway, personal finance coach and CEO of Finances Demystified. Vetting tenants, property upkeep and more can be time-consuming.

And if you've ever dreamed of making money by self-publishing your own book or developing a course, you'd work up front to create the product. (Editor's note: Traditional publishing through a publishing house is a separate process with many steps, and the publishing house takes a share of any sales.)

When it comes to investing in equities, you may have heard about day trading, where traders buy and sell stocks throughout the day. This form of trading can lead to losses and isn't recommended for beginners or without the guidance of a professional, says Broadway. (Editor's note: If you're interested in longer-term investing, learn more in this Sisters story and talk to a financial professional if you have specific questions.)

What else should you consider when pursuing passive income?

Be honest about your skills. You may want to make a list of the skills and tools you already have and determine which passive income stream best aligns with it, says Broadway. For instance, maybe you're organized; so you can create an e-book helping people organize their lives. Or you may be really good at managing office projects, so you can create a passive income stream involving an online course teaching people how to be a virtual assistant. Once you understand your strengths, you can research your idea by reading reputable sources and talking to others who are knowledgeable in the field.

Set goals. Your goals may be financial, such as earning $10,000 from a stream of income or having more free time. "Focus on one stream and give it a goal. Don't divide your time amongst the streams," suggests Broadway.

Stay motivated. You may not make much money when first starting out with passive income streams. "I didn't actually start making a profit until the fourth or fifth month after I launched my first passive income product line," notes Melody Robinson Wright, a certified financial education instructor and owner of Broke on Purpose®. "I knew it would take time for people to respond to what I was selling and see the benefit of it." So don't lose sight of your purpose.