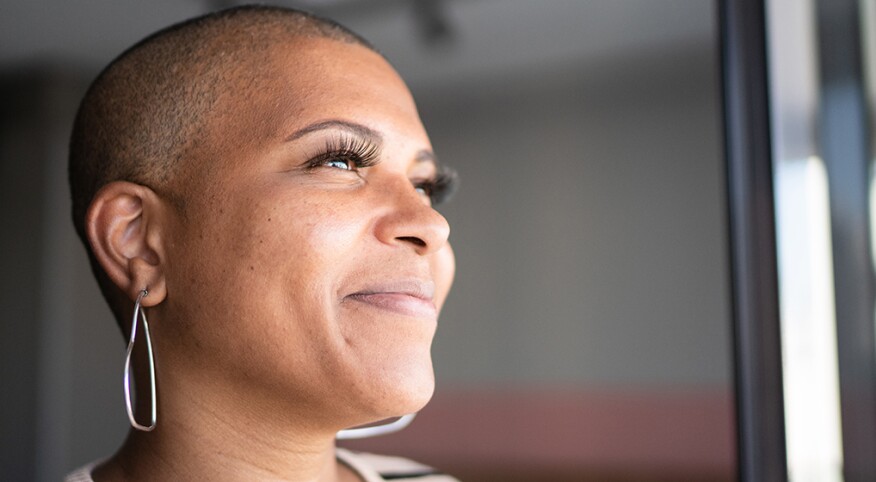 It seems like there's always something on your to-do list, whether it's getting that long-overdue oil change or completing those daunting tasks at work that have been hanging over your head for weeks.

Finding the motivation to knock out these mundane tasks can be a struggle. But here's what I'm finally realizing: Having something to look forward to amid life's busiest moments can be all the motivation you need. It didn't dawn on me until the end of last year, when my work-life balance was putting me to the test. As the holiday festivities were approaching, so were the deadlines, but that didn't stop me from embarking on a much-needed trip to Miami. Instead, the anticipation of this exciting excursion helped me sail through my hefty to-do list, as I envisioned myself donning vacation-ready outfits, marveling at the Atlantic Ocean and indulging in the delectable flavors of Cuban cuisine.

But there's a bigger picture here: Making future plans can help you conceive the woman you want to become, which ultimately manifests the life you desire. You see, we all have creative control over our lives. Yes, we'll always have daily realities to deal with, but creating more pleasurable experiences in between can make it all worthwhile. Plus, more doses of delight can do wonders for our emotional well-being.

"This kind of microdosing helps to activate your happy and feel-good hormones [like dopamine]," says Adonica Morgan, an Atlanta-based life and somatic coach. "So get to planning and create your happy."

Here's how.

Turn your vision into visuals

Morgan says the key to leveraging a vision for your future self is to create it. To do this, she suggests putting together a vision board or writing out your vision like a movie scene. For example, revel in the details of living in your dream home.

"How would you decorate? Does it have a yard? A fireplace and big windows with lots of light? More importantly, who are you in your dream home? How are you dressed? What are you doing? Are you a great hostess who enjoys entertaining?" Morgan says. "The point is to make it fun, [but] if it starts to feel like just another thing to do, then pivot until it feels good to continue your vision."


Go out of your way to create an experience

Sis, life is too short to wait around for a reason to celebrate. Consider embracing more spontaneity in your day-to-day. How about throwing a dinner party on a Friday night, just because? But don't stop there. Home in on the event-planning process to draw out the experience.

"What parts of planning an event excite you? If you were inviting friends over for a dinner party, would you prefer ordering in and having no mess to clean up? Or creating a theme for everyone to contribute to the menu that you all cook together?" Morgan says. "It's fun to simply think about all those details. Happiness is cultivated. Joy and pleasure are the practice. The more you practice, the happier you will feel."


Pull positivity from dreadful experiences

It's easy to harp on the negative, but a shift in mindset can make for a better outcome. "Optimism is a matter of perspective and a great opportunity to release a thought that no longer serves you," Morgan says. "A positive thought about a circumstance helps you feel better about it. Once you feel different, that will determine your actions and approach, which will then change your result."

Think about the long work week ahead you might be dreading, or the networking event you don't feel like attending. What would make you feel more enthusiastic about it? Maybe you just got your hair done and can't wait to show it off. Now, you're envisioning clocking into work with a fresh do and receiving endless compliments, or strutting into that networking event, ready to make connections. As Morgan notes, confidence is a recipe for success.

"Life will become more enjoyable the more you harvest the good," she says.